Start-Up Carriers: Who's New for July?
Poppy Marello
July 31, 2015
July has seen a number of start-up carriers taking shape across the world, including the proposed successor airline to the former national carrier of the Democratic Republic of the Congo, Congo Airways, and Zimbabwe start-up, Rainbow Airlines.
---
Congo Airways has taken delivery of its maiden aircraft – an A320-200 formerly in service with Alitalia. The airline is set to commence commercial operations on August 20, offering flights to eight local cities including Goma, Kinshasa and Lubumbashi before expanding to provide regional and international services
Air France Consulting is assisting with preparations for the airline which is backed by the government, local investors and foreign shareholders.
---
Zimbabwe start-up, Rainbow Airlines is set to make its inaugural flight on the Harare – Johannesburg route next month.
Although the route is already served by South African Airways, Air Zimbabwe, Flyafrica and British Airways Comair, the new airline will operate the route daily using a 128-seater Boeing 737-300 aircraft which is being leased from South Africa-based, Star Cargo.
"We have chosen to start with the Harare-Johannesburg route because it is one of the busiest routes in the region," Humbe said.
Rainbow Airlines operated its first demonstration flight between its base at Harare International Airport and Kariba earlier this month, and will continue to operate demo and training flights on this route through to the end of July 2015.
"We are set to begin flight operations on August 27, 2015 and we will be flying mornings and evenings to and from Johannesburg everyday of the week."
The airline also plans to add links into Cape Town as well as beginning domestic operations to the redeveloped Victoria Falls International Airport.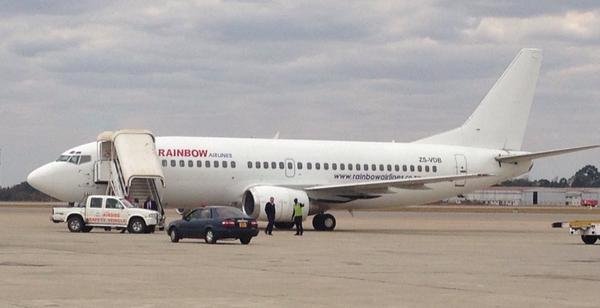 ---
Low-cost carrier, FlyAfrica.com is finalising plans for two new regional start-ups including FlyAfrica Mozambique and FlyAfrica Gabon. FlyAfrica Mozambique has secured its Air Operators Certificate (AOC) and is set to add its maiden aircraft to its fleet.
The Mozambique subsidiary will join the Mozambican flagship airline, Linhas Aéreas de Moçambique (LAM) which has operated the monopoly in the national domestic market, causing high ticketing costs within the country.
---
Flyways Linhas Aéreas has taken delivery of its maiden aircraft after securing its Air Operators Certificate (AOC) from the Brazilian civil aviation authority last month. The airline plans to use the ex-Azul ATR72-500 to operate scheduled flights from Rio de Janeiro to Sao Paulo Guarulhos, Belo Horizonte Pampulha, Brasilia and Juiz de Fora Francisco de Assis in Minas Gerais.
---
Russian start-up UVT aero has begun operating flights from Kazan International Airport to Moscow Vnukovo. The airline operated its first flight on July 24, 2015 on the route, and plans to operate the route between the Russian capital and the capital of the Republic of Tatarstan.
The airline plans to operate the route twice daily, though without a morning operation on Sundays and without an evening operation on Saturdays. The route is operated with a 50-seat Bombardier CRJ 200. UVT aero is also planning to operate flights into the south of Russia including Simferopol and Sochi, and to Voronezh, Astrakhan and Mineralnye Vody.
---
VVB Aviation has secured a Maltese Air Operators Certificate as part of its plans to enter the European ACMI/charter market, the airline has also sourced a Boeing 737-400, and at least two more aircraft will be added before the end of the current quarter.
Bruce Dickinson, the CEO of Cardiff Aviation, which owns a 50 percent stake in VVB met with transport officials to confirm the final certifications for the airline.
"Transport Malta has played a crucial role in enabling VVB to take off in fixed-wing operations," he said. "With AOC details now confirmed and our first aircraft about to be deployed, Cardiff Aviation is now moving from maintenance and training to full aviation operations."
---
Larnaca-based Tus Airways are planning flights from Cyprus using a Saab 340 and Saab 2000 later this year. The airline came about after efforts from former Cyprus Airways pilots and the chairman of pilots' union PASIPY Efthymios Liasis came together to create the new airline.
The planes have already been prepared with appropriate colours and logos, with flights expected to operate between Cyprus and Greece initially.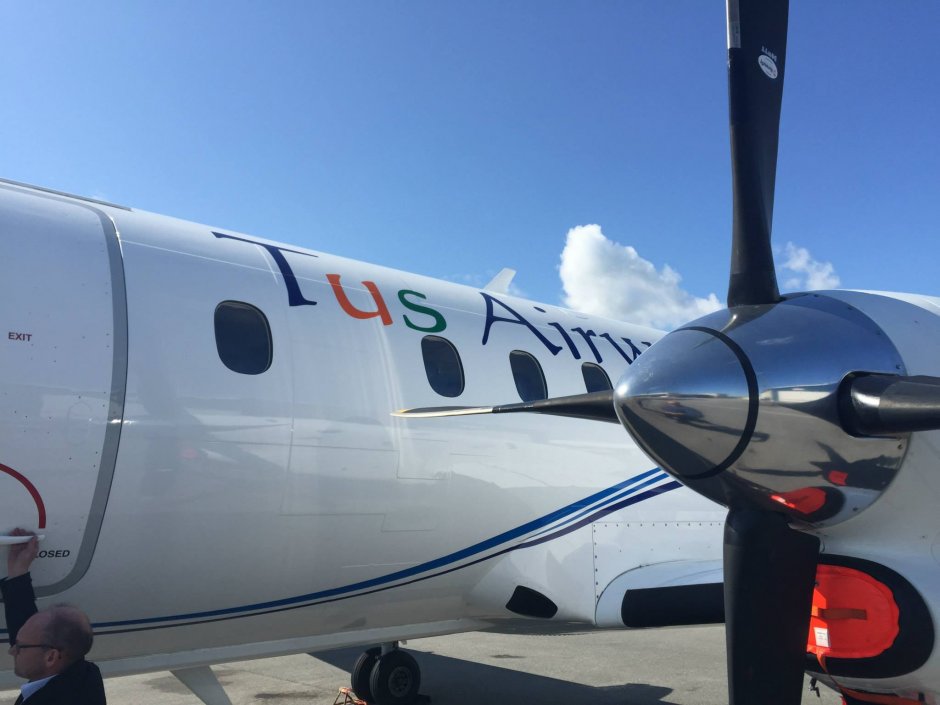 Via Facebook - Tus Airways
---
Meanwhile, Spain's León Airlines which commenced operations just eight weeks ago has ceased operations. According to the airline, its flights had failed to attract adequate demand, while state funding which had been promised, did not live up to expected levels.
León struggled to compete with the High Speed Rail services which reportedly cost it almost 30 percent of its customer base on the Burgos – Barcelona El Prat route during its first month.