Routes In Brief: Rolling Daily Updates (W/C March 7)
David Casey
March 11, 2022
Welcome to our rolling daily coverage of new routes alongside services that are scheduled to resume.
Do you have a story you would like us to feature? Let us know your network news.
---
German LCC Eurowings is adding nonstop service between Düsseldorf (DUS) and two destinations in Sweden. Between Dec. 24, 2022, and March 25, 2023, the airline will serve Kiruna Airport (KRN) once a week on Saturdays, while between Dec. 22 and March 23, the carrier will fly to Luleå Airport (LLA) 2X-weekly on Thursdays and Sundays. Both routes will use Airbus A320s. In recent years, Germans have been the second largest group of international visitors, after Norwegians, to Swedish Lapland in terms of the number of guest-nights.
---
After more than four years, Jetstar Asia has resumed its Singapore (SIN) to Perth (PER) services, the third Australian destination in the airline's network following the relaunch of flights from Singapore to Darwin and Melbourne. The airline will operate four weekly services to the Western Australian capital. "While we have operated a handful of services over the past two years to support business needs in Perth, Jetstar Asia is very excited to officially add Perth back into our schedule," Jetstar Asia CEO Bara Pasupathi said.
---
Scandinavian Airlines (SAS) has signed a charter agreement with Apollo worth more than $100 million per year. Flights will depart from around 20 locations in Sweden, Norway and Denmark and fly to 30 Mediterranean destinations in Greece, Croatia, Cyprus, Albania and Turkey. The deal will run for three years, and SAS will operate the charter flights using Airbus A320s.
---
Air Canada has said it plans to offer 21 return flights a week to Delhi (DEL) from its international hubs in Toronto Pearson (YYZ), Montreal (YUL) and Vancouver (YVR) during Canada's busy March Break period. In March, flights operate daily from Toronto, with a second flight on Tuesday, Thursday and Saturday. There is also daily service from Vancouver and flights from Montreal are four times a week on Tuesday, Thursday, Saturday and Sunday.
---
March 11
Emirates and Garuda Indonesia have launched codeshare partnership. Under the agreement, Garuda Indonesia will place its code on routes operated by Emirates between Jakarta (CGK) and Dubai (DXB), in addition to onwards flights from Dubai to Paris (CDG), London Heathrow (LHR), Manchester (MAN), Milan (MXP) and Barcelona (BCN). Emirates will place its code on Garuda Indonesia operated flights on 10 routes via two of its hubs, both Jakarta and Denpasar (DPS). Codeshare flights to Denpasar, Surabaya, Makassar, Balikpapan, Manado, Medan, Padang and Solo will be offered from Jakarta, while from Denpasar passengers can fly to Jakarta, Surabaya and Makassar. "The start of this partnership is in line with Garuda's commitment to contribute to the national economic recovery and connect Indonesia to the world," Garuda Indonesia president and CEO Irfan Setiaputra said.
---
Caribbean Airlines will resume a 2X-weekly service between Trinidad (POS) and Curacao (CUR) from April 5. Service will be on Tuesdays and Fridays using Boeing 737 aircraft. The carrier said the schedule is timed to offer convenient regional and international connections.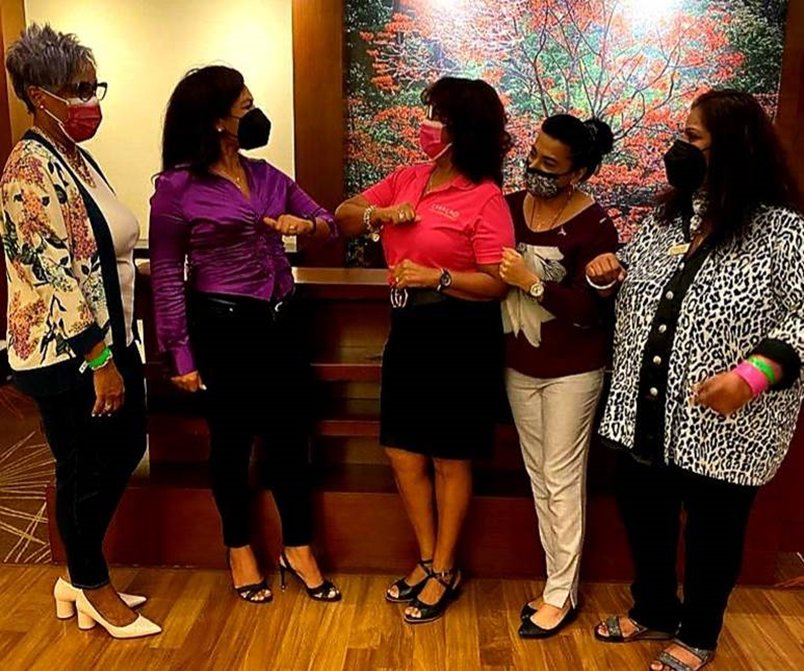 ---
Aerolineas Argentinas is opening a new link to Brazil in July when it begins flights between Salta (SLA) in the north of Argentina and Sao Paulo. The airline currently offers one route to Sao Paulo Guarulhos (GRU) from Buenos Aires Aeroparque (AEP). Flights from Salta will be offered three times per week on Mondays, Wednesdays and Saturdays. The airline said it would also offer connections from Tucumán (TUC) via Salta.
---
Canada's Porter Airlines has resumed nonstop service between Billy Bishop Toronto City Airport (YTZ) and Myrtle Beach (MYR). Flights will operate on Wednesdays and Saturdays through May 28.
---
March 9
Canadian carriers Air Transat and Porter Airlines have concluded a codesharing agreement to be implemented for the 2022 summer season. The first phase of the agreement will focus on connecting Porter's bases at Billy Bishop Toronto City Airport (YTZ) and Halifax-Stanfield (YHZ) to Air Transat's hub at Montreal (YUL). Porter will place its code on Air Transat-operated flights to and from Montreal on 11 European destinations (Athens, Barcelona, Brussels, Lisbon, London, Lyon, Madrid, Paris, Porto, Toulouse and Venice); 13 Latin American and Caribbean destinations (Cancun, Cayo Coco, Holguin, La Romana, Montego Bay, Port-au-Prince, Puerto Plata, Puerto Vallarta, Punta Cana, Roatan, Samana, Santa Clara and Varadero); five destinations in the US (Fort Lauderdale, Los Angeles, Miami, Orlando and San Francisco); and two domestic destinations (Calgary and Vancouver). Air Transat will put its code on Porter's flights to and from Toronto Billy Bishop and Halifax.
---
Ryanair is adding 15 routes from Vienna (VIE) this summer, marking its largest schedule from the airport to date. New destinations being launched are Amman, Banja Luka, Bremen, Genoa, Košice, Lamezia, Lappeenranta, Manchester, Pula, Rimini, Sibiu, Stockholm, Venice and Zaragoza. Five more aircraft will be based in the Austrian capital to facilitate the expansion. In total, Ryanair will station 19 aircraft in Vienna and operate 91 routes from the airport during the summer 2022 season.
---
US carrier Avelo Airlines is opening three new routes from Tweed-New Haven Airport (HVN). Beginning in late May, Avelo will add nonstop service between HVN and Baltimore-Washington (BWI), Chicago Midway (MDW) and Raleigh-Durham (RDU). All three routes will begin on May 26 and operate 5X-weekly. Avelo currently flies between HVN and six Florida destinations: Fort Lauderdale, Fort Myers, Orlando, Sarasota/Bradenton, Tampa and West Palm Beach. The airline recently announced it will begin flying to Myrtle Beach, Nashville, Charleston and Savannah-Hilton Head in early May.
---
March 8
On June 7 Qatar Airways will launch flights to Santorini (JTR), which will join Athens (ATH) and Mykonos (JMK) to become the third destination in Greece served by the carrier. Flights will be operated by Airport A320 aircraft three times per week on Tuesdays, Saturdays and Sundays. The airline will also restart its seasonal Mykonos route in the same week, with four weekly flights. In addition, Athens will go to a double daily service.
---
South African Airways (SAA) has resumed a 3X-daily service from Johannesburg (JNB) to Durban (DUR). Durban is now the second destination the airline is flying to from Johannesburg since it resumed operations five months ago. SAA also operates Johannesburg-Cape Town (CPT) 3X-daily. "Both from a business and leisure perspective the Durban decision makes sound commercial sense linking two important economic hubs," SAA interim CEO Thomas Kgokolo said. "Durban is a vital springboard-destination to the rest of the province that is one the country's premier tourism hubs and also poised for huge economic growth in coming years."
---
Oneworld alliance member Finnair has confirmed that flights to Osaka (ITM) and Hong Kong (HKG) have been canceled until the end of April. However, from March 10 the airline will fly once a week from Helsinki (HEL) to Shanghai (PVG) and three times a week to Seoul Incheon (ICN) from March 12. Both routes will avoid Russian airspace, and the flights will be 12-14 hours, depending on the direction.
---
Japan Airlines subsidiary ZIPAIR has announced the carrier's operating schedule to Singapore (SIN) during the 2022 summer season. Flights from Tokyo Narita (NRT) will be 3X-weekly from April 1, operating on Wednesdays, Fridays and Sundays.