Route analysis: TIA-HAM, DUB-CAI, SMF-OGG
Nigel Mayes
January 16, 2020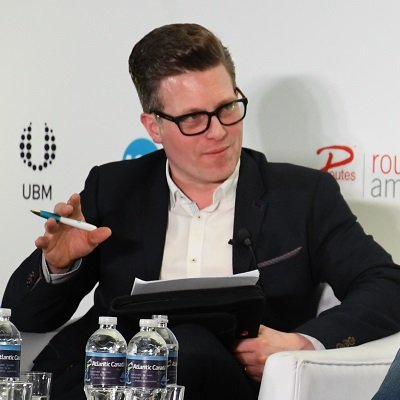 Nigel Mayes is the senior vice president, consulting and product development at ASM. Nigel has more than 15 years' experience in route development and is responsible for product development at ASM.
ASM is the world's leading route development consultancy and has supported the creation of new air services since 1993.
---
Tirana-Hamburg (TIA-HAM)
| | |
| --- | --- |
| Carrier | Albawings |
| Aircraft | Boeing 737-400 |
| Frequency | 3x-weekly |
| Start date | March 30, 2020 |
| Distance | 1,539 km |
| O&D traffic demand (12 months to June 2019) | 8,644 |
| Growth % YOY | -28.8% |
| Average base fare $ (12 months to June 2019) | $131.13 |

Hamburg has secured its first-ever non-stop service to Tirana, the capital of Albania. Low-cost carrier Albawings will begin flying between the two cities from March 30, 2020 using Boeing 737-400 aircraft. Flights will operate three times per week on Monday, Wednesday and Friday.
Albawings launched its first route to Germany in June 2019 with a 2x-weekly service between Tirana and Dusseldorf. Initially scheduled to operate seasonally until Oct. 24, service was extended into the winter season.
According to OAG Schedules Analyser (for w/c Jan. 13, 2020), Albawings is one of just three carriers to serve the Germany-Albania market. Lufthansa flies Tirana-Frankfurt daily, while Wizz Air connects Tirana with Dortmund (3x-weekly) and Memmingen (2x-weekly). Slovenian flag carrier Adria Airways previously provided flights from Tirana to Frankfurt and Munich until its demise in October 2019.
Tirana is the largest city in Albania and is at the heart of the country's cultural, political and economic life. One of the city's best-known attractions is the central Skanderbeg Square, along with the National Museum of History. The capital is also a good starting point for a trip to the Albanian coast, stretching along the Adriatic and Ionian seas, with the Durrës and Vlorë among the most popular regions.
The new route comes as Albania's government continues to push the country's recently launched tourism strategy through policy measures designed to further stimulate the sector. These include tax cuts for new four- and five-star hotels. According to Albania's Institute of Statistics, the number of foreign arrivals totalled 6.1 million during the first 11 months of 2019, a rise of 8.3% compared with the same period in 2018.
In addition to leisure passengers, Albawings' Tirana-Hamburg route will also cater for VFR traffic. There are approximately 270,000 Albanians living in Germany.
Dublin-Cairo (DUB-CAI)
| | |
| --- | --- |
| Carrier | EgyptAir |
| Aircraft | Airbus A320neo |
| Frequency | 4x-weekly |
| Start date | June 5, 2020 |
| Distance | 3,980 km |
| O&D traffic demand (12 months to June 2019) | 10,846 |
| Growth % YOY | 10.4% |
| Average base fare $ (12 months to June 2019) | $295.42 |
EgyptAir is to launch a new year-round direct Dublin-Cairo service this summer, restoring scheduled air service between Ireland and Egypt. The route starts on June 5 and will operate four times per week on Tuesdays, Thursdays, Saturdays and Sundays. The Star Alliance member plans to fly to Dublin using Airbus A320neo aircraft, scheduled to enter its fleet in February. The 142-seat configuration will have 16 seats in business and 126 in economy.
Ireland has been without a link to Egypt for the past four years since the ban on flights to beach resort Sharm el-Sheikh. However, despite the lack of direct flights, data from Sabre Market Intelligence shows that more than 14,500 passengers travelled between the two countries in 2018. In the first six months of 2019, the figure totalled 7,600, representing a year-on-year rise of 10.3%.
EgyptAir carried more than nine million passengers in 2019 on a fleet of 68 aircraft. It operates more than 70 routes, including services to 18 African destinations, 17 in the Middle East, seven in Asia-Pacific and three in North America.
Sacramento-Kahului (SMF-OGG)
| | |
| --- | --- |
| Carrier | Alaska Airlines |
| Aircraft | Boeing 737-800 |
| Frequency | 1x-daily |
| End date | May 20, 2020 |
| Distance | 3,866 km |
| O&D traffic demand (12 months to June 2019) | 166,173 |
| Growth % YOY | 23.1% |
| Average base fare $ (12 months to June 2019) | $249.73 |
Alaska Airlines is making further changes to its Californian network, including ending a second Hawaii route from Sacramento. The carrier will cease its daily Boeing 737-800 service between to Kahului, Maui, from May 20, 2020. The move follows a decision to cancel its 3x-weekly Sacramento-Kona route from March 18.
Hawaiian Airlines also flies between Sacramento and Kahului, providing daily service using Airbus A321 aircraft. However, a new competitor is set to enter the market in March when Southwest begins operating the route daily using Boeing 737-800s.
In addition to cancelling the Sacramento flights to Kahului and Kona, other changed to Alaska's Californian network include discontinuing San Francisco-Kona, Los Angeles-Salt Lake City and San Francisco-New Orleans.
However, the changes will allow the carrier to grow elsewhere in its network, with plans to add a second daily flight between San Francisco and Salt Lake City, as well as launching a new Monterey-Seattle route.