Farnborough Airshow 2018 - latest news and order updates
David Casey
July 20, 2018
Major orders from Airbus and Boeing feature in our rolling news updates from the Farnborough Airshow 2018, held from 16-22 July. The show is a week-long, biennial event that combines a major trade exhibition for the aerospace and defence industries with a public airshow. Farnborough hosts the show every other year, alternating with the Paris Air Show in France. In 2016, when Farnborough last hosted, more than $124bn in sales and commitments were placed at the event.
Thursday 19 July
British Airways commits to three 777-300ERs
British Airways has announced a commitment for three Boeing 777-300ER aircraft. The carrier will take the 777s on an operating lease with a leasing company.
"We are delighted that British Airways, one of the world's leading airlines, has again chosen the Boeing 777 for its long-haul fleet," said Ihssane Mounir, senior vice president of commercial sales and marketing for The Boeing Company.
"This agreement is a testament to the enduring value of the 777, its superior range, outstanding efficiency and popularity among passengers."
Overall at the Farnborough Airshow, Boeing said it secured a total of $98.4bn in orders and commitments for commercial airplanes at list prices and $2.1bn in commercial and defence services orders and agreements.
It received 673 orders and commitments in total, reflecting a continued resurgence in demand for freighters and strong order activity for the 737 MAX and 787 passenger airplanes.
Boeing added it won 48 orders and commitments for the 777F, five for the 747-8F, reflecting continued strengthening in the cargo market globally.
Airbus wins orders for 431 aircraft at Farnborough
Airbus came into the show already with 177 single aisle and 84 wide-body orders in 2018, complemented by a pre-show order for 60 A220-300s.
During the show, the company said it won further new business for 431 aircraft (93 firm orders and 338 MoUs). These 431 commitments comprise 60 A220-300s, 304 A320 Family aircraft, 42 A330neos and 25 A350 XWBs.
Notably, the 42 commitments for the new A330neo includes both the -800 and -900 models.
Following Farnborough, Airbus increased its grand total for the year to 752 aircraft (354 firm orders and 398 MoUs). The 752 commitments in 2018 comprise: 120 A220s; 481 A320 Family; 56 A330 Family, 75 A350 Family and 20 A380s.
Eric Schulz, Airbus chief commercial officer said: "Our year to date and our end of show commitments confirm the strong market appetite for all our leading aircraft product families, from our newest member, the 100-150 seater A220, complemented by our A320 Family up to 240 seats, seamlessly connected to our wide-body family with the all-new A330neo and A350 XWB which span from 250-370 seats.
"At the top end, our A380 is now opening new opportunities for the second-hand market."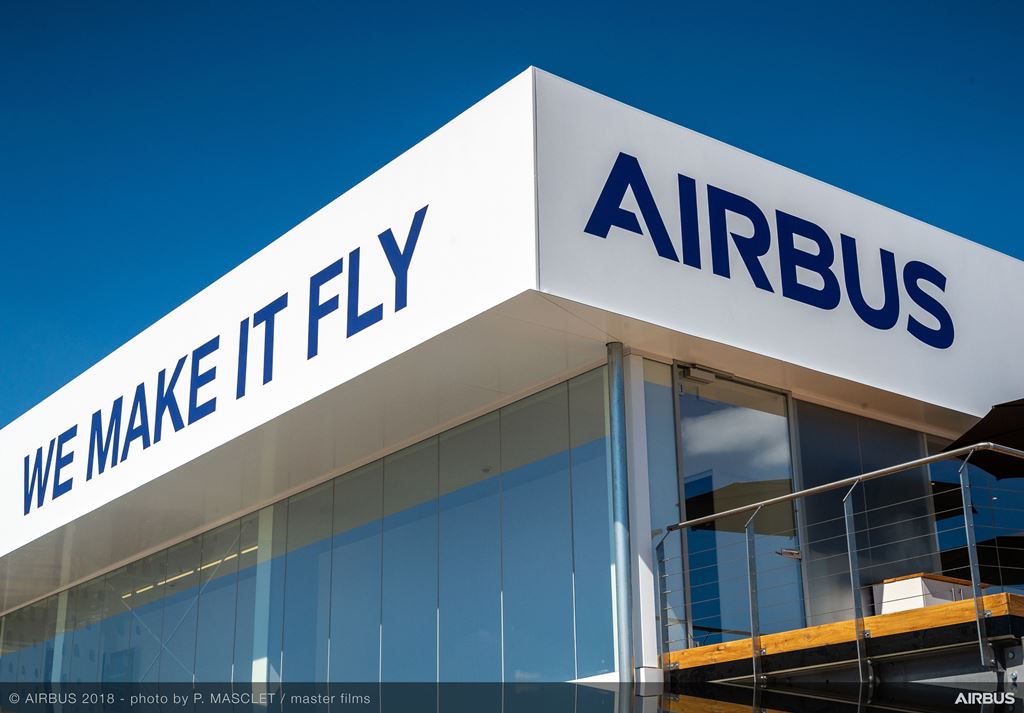 Novus commits to 777-300ERs
Dubai-based aircraft lessor Novus Aviation Capital has signed its first direct agreement with Boeing for up to four 777-300ERs.
The commitment carries a list-price value of $1.44bn and will be reflected on Boeing's Orders and Deliveries website once it is finalised.
Hani Kuzbari, managing director at Novus Aviation Capital, said: "This is in line with our continuous pursuit to create value within our aircraft portfolio. We have successfully invested in the Boeing 777 over the last decade with proven return on our investment.
"The aircraft type remains a strong long-haul wide body aircraft for our airline customers globally."
AirAsia X orders 34 more A330neos
AirAsia X has placed an order with Airbus for an additional 34 A330neo widebody aircraft. The order was announced at the Farnborough Airshow.
The latest agreement reaffirms AirAsia X's position as the largest airline customer for the A330neo, with the total number of aircraft ordered by the airline increasing to 100. All the A330neo aircraft ordered by AirAsia X are the larger A330-900 model.
AirAsia X will be the first airline in Asia to operate the A330neo, with deliveries of aircraft on order with Airbus scheduled to start in Q4 2019. The A330neo will be operated by AirAsia X out of its bases in Malaysia, Thailand and Indonesia.
In addition, AirAsia and Airbus have begun talks to explore cooperation to develop an industrial aeronautical centre in Malaysia.
The project will commence with a proposed feasibility study to be carried out over a period of 18 months, including a detailed technical, marketing and finance analysis.
Options under consideration include the establishment of maintenance, repair and overhaul (MRO) facilities, training centre, data centre, possible industrial cooperation and Airbus supplier implantation.
Hi Fly showcases its A380
Hi Fly, the 14th operator of the iconic double-decker wide-body airliner, is displaying its A380 for the first time at Farnborough Airshow 2018. The Portuguese wet lease specialist provides aircraft to airlines with crew, maintenance and insurance.
Hi Fly operates an all Airbus fleet of 12 aircraft comprising one A321, four A330s, seven A340s and now one A380. It has chosen the A380 to exhibit a livery supporting the environmental cause: 'Save the Coral Reefs'.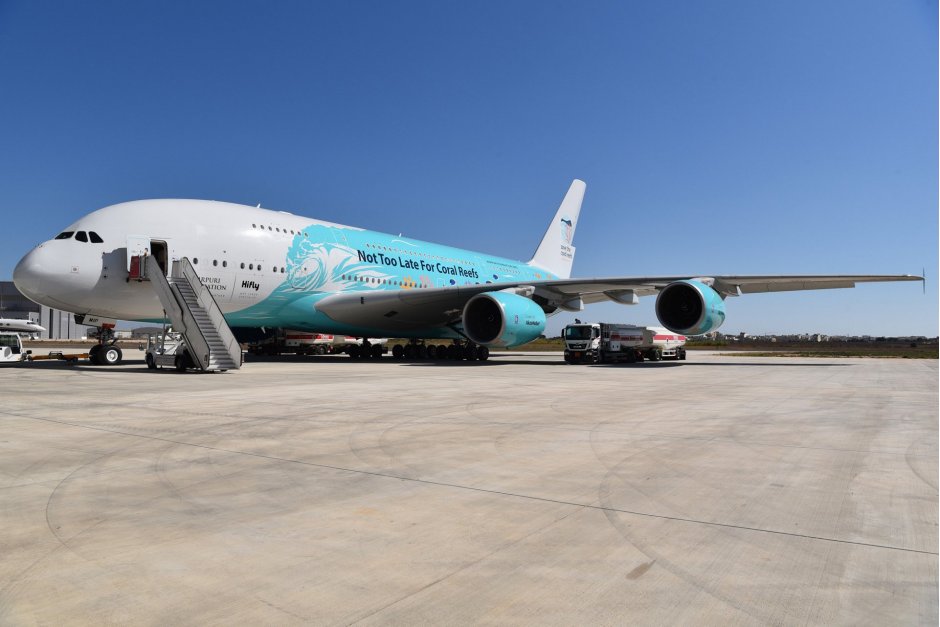 More undisclosed orders for Boeing
Two unnamed airlines have reached agreements to buy a total of 15 787-9 Dreamliners valued at $4.2bn per current list prices, Boeing announced at the 2018 Farnborough International Airshow.
One of the airlines would become a new 787 customer. The second airline is adding more 787s to its Dreamliner fleet. Both commitments will be reflected on Boeing's Orders and Deliveries website once they are finalised.
"This is the Dreamliner effect. New airline customers are drawn to the potential for greater fuel efficiency and range and super passenger amenities, while existing customers have experienced all of these advantages first hand and want to grow their fleet with more 787 Dreamliners," said Ihssane Mounir, senior vice president of commercial sales and marketing for The Boeing Company.
"The strong market preference for the 787 is securing its status as the fastest-selling widebody airplane in history."
Pictured: the first BelugaXL flight
The first BelugaXL took off this morning from Blagnac in Toulouse, France at 10:30 hrs local time, for its maiden flight over south-western France. The aircraft is the first of five BelugaXL to enter into service later in 2019 and to gradually replace the BelugaST transporters.
The BelugaXL was launched in November 2014 to address the transport and ramp-up capacity requirements for Airbus beyond 2019. The new oversize air transporters are based on the A330-200 Freighter, with a large re-use of existing components and equipment.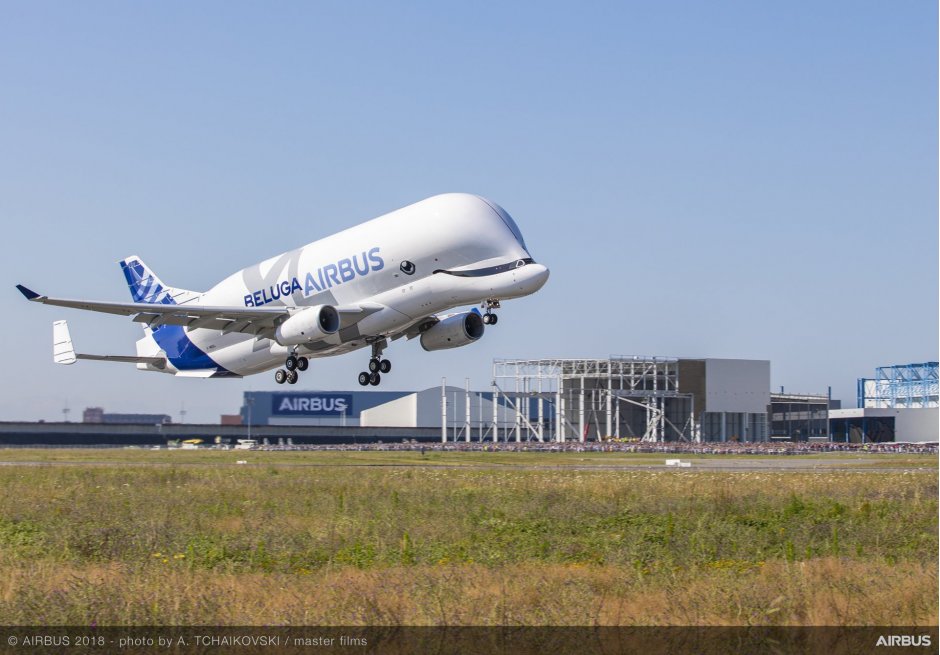 Vietjet signs for additional 50 A321neos
Vietnamese carrier Vietjet has followed up yesterday's huge Boeing order by signing a Memorandum of Understanding with Airbus for the purchase of an additional 50 A321neo single aisle aircraft.
The agreement was announced at the Farnborough Air Show today by Vietjet vice-president Dinh Viet Phuong and Eric Schulz, Airbus chief commercial officer.
The latest agreement will see the carrier's backlog of orders for the A320 Family rise to 129 aircraft, including 123 A321neo and 6 A321ceo. Vietjet will use the additional aircraft to meet growing demand for its services on both its domestic and international networks.
Vietjet first took to the skies in 2011 and now operates an all-Airbus fleet currently comprising 59 A320 Family aircraft. The carrier's route network already spans the whole of Vietnam and some 30 destinations across Asia.
The airline yesterday signed an MoU for an additional 100 Boeing 737 MAXs. The deal includes 80 737 MAX 10s and 20 737 MAX 8s.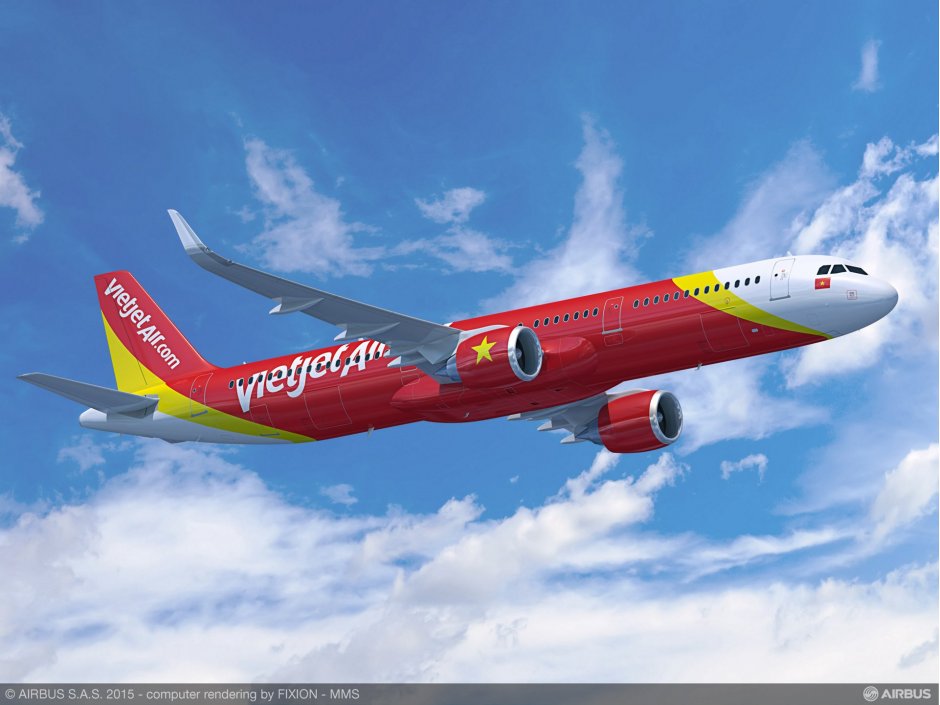 Hawaiian finalises Dreamliner order
Hawaiian Airlines has finalised an order for ten 787-9 Dreamliners, valued at $2.82bn at list prices. The deal also includes purchase rights for ten additional 787s.
"The Dreamliner's operational performance and passenger-friendly cabin makes it an ideal aircraft to serve as our flagship aircraft of the future," said Peter Ingram, president and chief executive of Hawaiian Airlines.
"The aircraft provides Hawaiian with more seating capacity and greater range to expand within our current network and offer new destinations to and from Asia Pacific and North America."
Hawaiian announced in March that it had selected the 787-9 Dreamliner to serve medium to long-haul routes, signing a letter of intent for the aircraft.
BelugaXL takes to the skies

https://twitter.com/AirbusLIVE/status/1019854420979302400
Airbus receives A320neo order
Airbus has also secured an order with an unnamed customer for ten A320neo aircraft.
With more than 6,100 orders received from 100 customers, the A320neo Family has captured some 60 percent of the market.
The order comes as Airbus' BelugaXL makes its maiden flight later today.
https://twitter.com/Airbus/status/1019830004652429312
Boeing secures 100 737 MAX order
Day four begins with Boeing announcing that an unidentified customer has reached an agreement for an additional 100 737 MAXs.
The commitment carries a list-price value of $11.7bn and will be reflected on Boeing's Orders and Deliveries website once it is finalised.
"We are honored that so many customers continue to see the unmatched value of the 737 MAX airplane family and are coming back to place repeat orders," said Ihssane Mounir, senior vice president of commercial sales and marketing for The Boeing Company.
"This is a significant commitment that reflects the strong demand for the MAX and the health of the single-aisle market.".
---
Wednesday 18 July
Air Italy shows off its new 737 MAX8
Air Italy has showcased its new Boeing 737 MAX 8 aircraft in the airline's new livery for the first time at Farnborough International Airshow 2018. The aircraft was delivered to the airline last week and flew straight to the airshow for spectators to tour and experience first-hand.
This is the second of 20 brand-new Boeing B737 MAX 8 aircraft that will join Air Italy's growing fleet over the next three years and the first of approximately 50 new aircraft to be added to the Air Italy fleet by 2022. The first Boeing B737 MAX 8 aircraft was delivered earlier this year in Seattle and flown to Milan for its inaugural flight.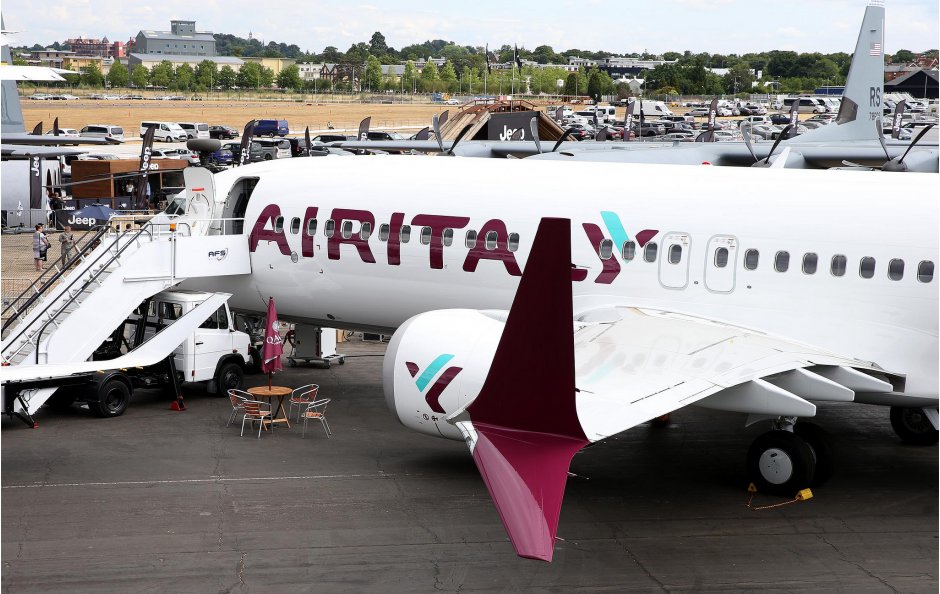 Uganda Airlines plans to grow long-haul network
Uganda Airlines, the national carrier of Uganda, has followed up its order for four CRJ900 regional jets by signing a Memorandum of Understanding for two A330-800neos. The agreement was announced at Farnborough Airshow by Ephraim Bagenda, CEO of Uganda Airlines and Eric Schulz, Airbus chief commercial officer.
Uganda Airlines plans to use the A330-800neos to build its international long-haul network. The aircraft will feature a three-class cabin layout comprising 20 Business, 28 Premium Economy and 213 Economy seats.
"This agreement demonstrates our ambition for economic growth supported by a robust aviation industry. The A330-800neo combines low operating costs, long range flying capability and high levels of comfort. We are looking forward to launch operations and offer our customers best-in-class service," said Bagenda.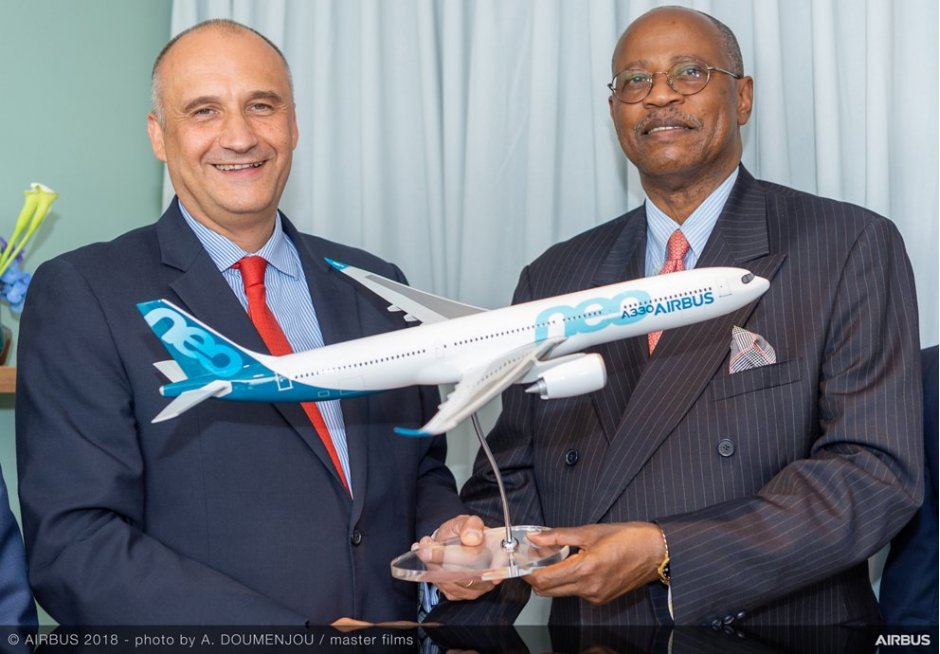 Pictured (L-R): Eric Schulz and Ephraim Bagenda
EasyFly to develop network with five new ATRs
Colombian airline EasyFly has signed a Memorandum of Understanding for the purchase of five ATR-600 series aircraft, of which three are ATR 72-600s and two are ATR 42-600s.
EasyFly became an ATR operator in 2014 when it began the progressive replacement of its fleet of Jetstream 41s. The new ATR 72-600s will mainly serve growing point-to-point operations from the hub of northern city of Bucaramanga.
The ATR 42-600s will be used to further expand current operations, thus boosting regional point-to-point connectivity with the aim to support and increase ongoing development of local economies.
EasyFly president Alfonso Avila said: "EasyFly has experienced double-digit traffic and revenue growth every year since the incorporation of ATR aircraft into our fleet and we intend to continue our development by acquiring both the ATR 42-600 and 72-600.
"We understand that the modern -600 series is the best aircraft to support our continuing growth as its economics allow us to offer our passengers attractive pricing whilst also delivering them the standards of comfort that they would enjoy on single-aisle aircraft."

https://twitter.com/ATRaircraft/status/1019584152486793216
Viva Aerobus firms order for 25 A321neos
Viva Aerobus, the ultra-low-cost carrier based in Mexico, has firmed up an amendment for 25 incremental A321neo and 16 upconversions of A320neos to A321neos to its existing purchase agreement.
This latest order brings the all-Airbus operator's total orderbook to 80 A320 Family aircraft (including 15 A320ceo, 24 A320neo, and 41 A321neo) and the airline's total backlog from 36 to 61 aircraft. Viva Aerobus has not yet decided on the engine selection and will announce at a later date.
Gian Carlo Nucci, CEO of Grupo Viva Aerobus, said: "Our decision to introduce the A321neo to our fleet reflects our long-term commitment to cost reduction, to innovation, operational and environmental efficiency, and enhancing our passenger experience.
"These additional aircraft will allow us to capture opportunities in Mexico, and we can think of no aircraft better suited than the A321neo with 240 seats with which to endeavour our growth objectives. Of course, these new aircraft will help us offer even lower fares, more destinations and allow us to continue improving our customer service."
Bombardier secures CRJ900 order
Uganda Airlines is to buy four CRJ900 regional jets from Bombardier Commercial Aircraft. Based on the list price for the CRJ900 aircraft, the firm order is valued at approximately $190m.
Uganda Airlines will operate the CRJ900 in dual-class configuration with 76 seats, including 12 first class seats.
"We are delighted to have ordered the world's leading regional jet, and we look forward to providing the most modern passenger experience in regional aviation to the people of Uganda and across Africa," said Ephraim Bagenda, CEO, Uganda National Airlines.
"As we were establishing Entebbe as a strong hub in East Africa and building more connectivity in Africa, we thoroughly reviewed our needs. With its proven track record in Africa and other regions of the world, we are confident that the CRJ900 aircraft will help us succeed."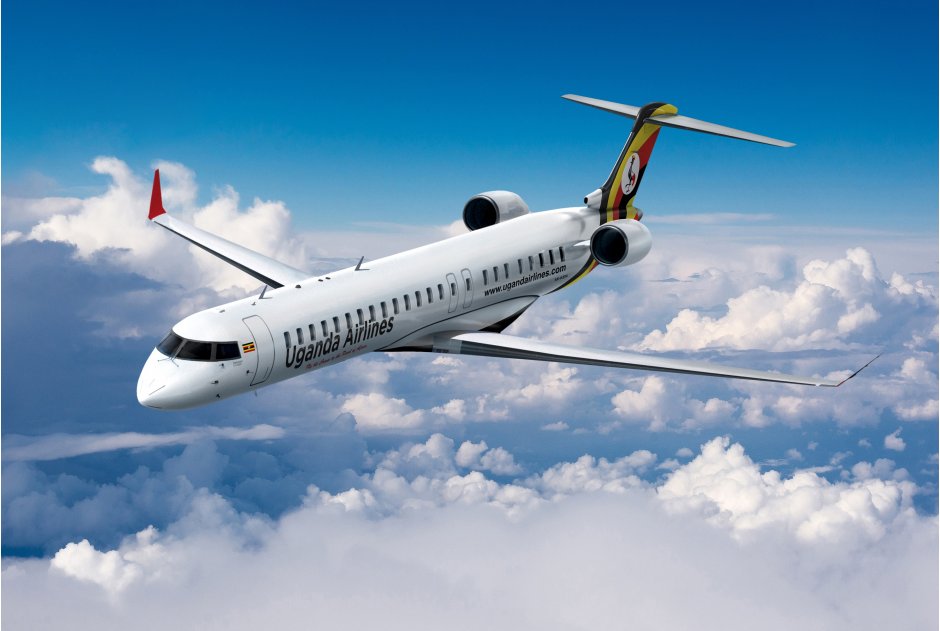 Four customers commit to 93 737 MAXs
Boeing says four unnamed customers have signed commitments for a total of 93 737 MAX aircraft, including a carrier that has committed to 40 of the high-capacity version of the MAX 8.
The four unidentified customers hail from the airline and airplane leasing industries.
"Today's announcement is yet more proof of the strong demand that we continue to see around the world for the 737 MAX airplane family," said Ihssane Mounir, senior vice president of commercial sales and marketing for Boeing.
"The best-in-class capabilities of the 737 MAX - its superior efficiency, reliability and passenger comfort – are driving the long-term success of this popular program."
Nigeria reveals plans for new national carrier
A new national carrier will be launched in Nigeria before the end of the year, operating both domestic and international routes.
Nigeria Air will begin operations in December 2018, the government's aviation minister Hadi Sirika revealed during a ceremony at the Farnborough International Airshow.
The planned launch comes 15 years after long-standing flag carrier Nigeria Airways ceased operations and almost six years since Air Nigeria took to the skies for the final time.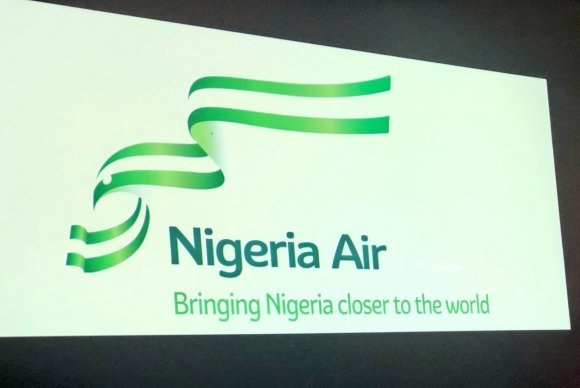 Sirika said: "Nigeria has unfortunately not been a serious player in aviation for a long time. We used to be a dominant player, through Nigeria Airways, but sadly not anymore."
He explained that the Nigerian government would not own more than 5 percent of the new carrier or have a say in how it is run.
easyJet takes delivery of first A321neo
easyJet has taken delivery of its first of 30 A321neo aircraft at an event at the Farnborough International Airshow, attended by easyJet CEO Johan Lundgren, president of CFM International Gaël Méheust and Airbus CEO Tom Enders.
The aircraft is powered by CFM Leap-1A engines. The A321neo is the largest member of the Airbus single aisle family with 235 seats in easyJet's configuration, making it the largest aircraft in its fleet of 308 Airbus aircraft.
easyJet currently operates ten A320neo Family aircraft from an order for 130.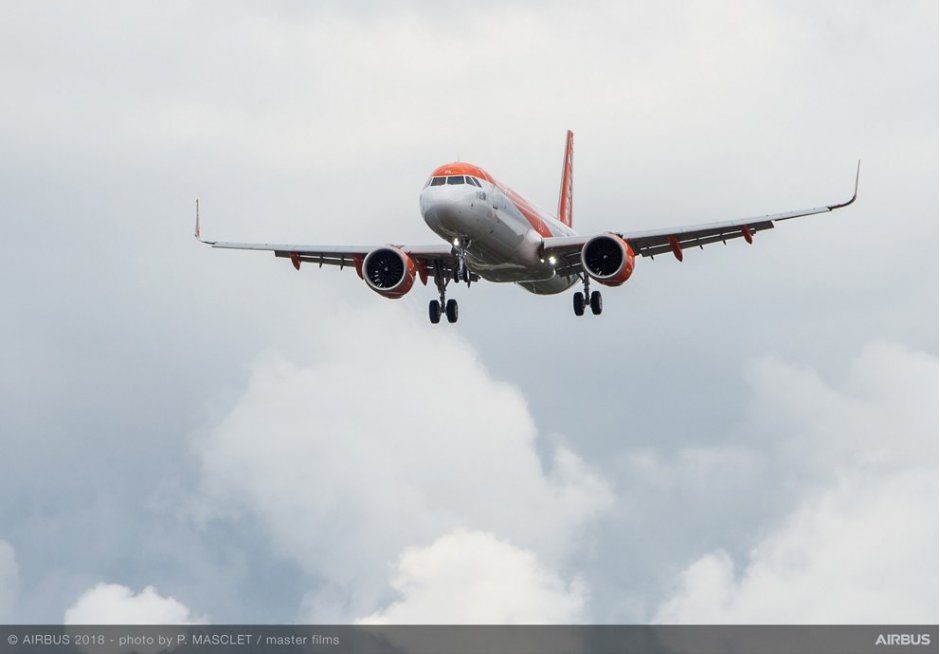 Vietjet signs for an additional 100 Boeing 737 MAXs
Vietjet has signed a Memorandum of Understanding today at the Farnborough Airshow for an additional 100 737 MAXs. The agreement, which includes 80 737 MAX 10s and 20 737 MAX 8s, is valued at more than $12.7bn at current list prices.
The Vietnamese low-cost carrier will become the largest MAX 10 customer in Asia once the deal is completed. It plans to leverage the added capacity of the MAX 10 to satisfy surging demand on high-dense domestic routes, as well as on popular destinations throughout Asia.
"We are excited to introduce Boeing's newest 737 MAX 10 into our rapidly growing fleet,"said Madam Nguyễn Thị Phương Thảo, president and CEO of VietJet
"These new airplanes will fit perfectly into our growth strategy, providing the efficiency and range for VietJet to expand its route network and offer more international destinations for our customers and expand alliances across Asia Pacific, the fastest growing aviation market in the world."
As part of the agreement, Boeing will partner with VietJet to enhance technical and engineering expertise and the training of pilots and technicians in Vietnam.
In 2016, VietJet finalized an order for 100 737 MAX 8s, which set the mark for the largest-ever single commercial airplane purchase in Vietnam aviation.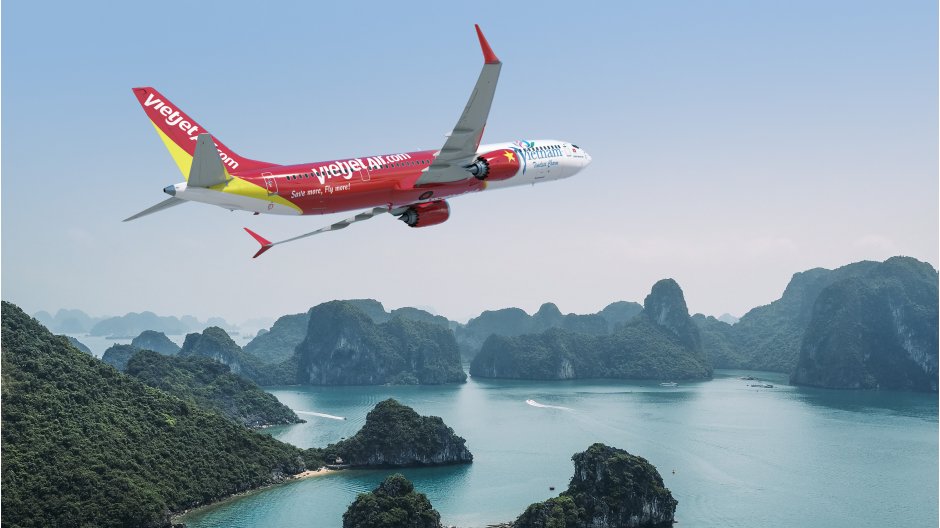 HAC places ATR order
Hokkaido Air System Co (HAC), a JAL Group Company, has agreed to buy two ATR 42-600s with an option for a third. The company will begin operating these aircraft from 2020, which will replace its fleet of Saab 340s.
Yoichiro Kuwano, president of HAC, said: "The ATR 42-600 benefits from a wide cabin, comparable to that of medium-sized aircraft and will significantly improve cabin comfort for our passengers.
"Also the aircraft has extensive experience with operations in cold winter, which will increase the reliability of the operation in cold Hokkaido. With this new aircraft and the safe operation system we've established, we will continue to provide reliable and comfortable travel to local businesses and communities."

https://twitter.com/ATRaircraft/status/1019528055403016193
Day three opens with Airbus order
Airbus has kicked off day three of the Farnborough International Airshow 2018 with an order for six A330neo Family aircraft from an unnamed customer.
Launched in July 2014, the A330neo Family is the new generation A330, comprising two versions: the A330-800 and A330-900 sharing 99 percent commonality.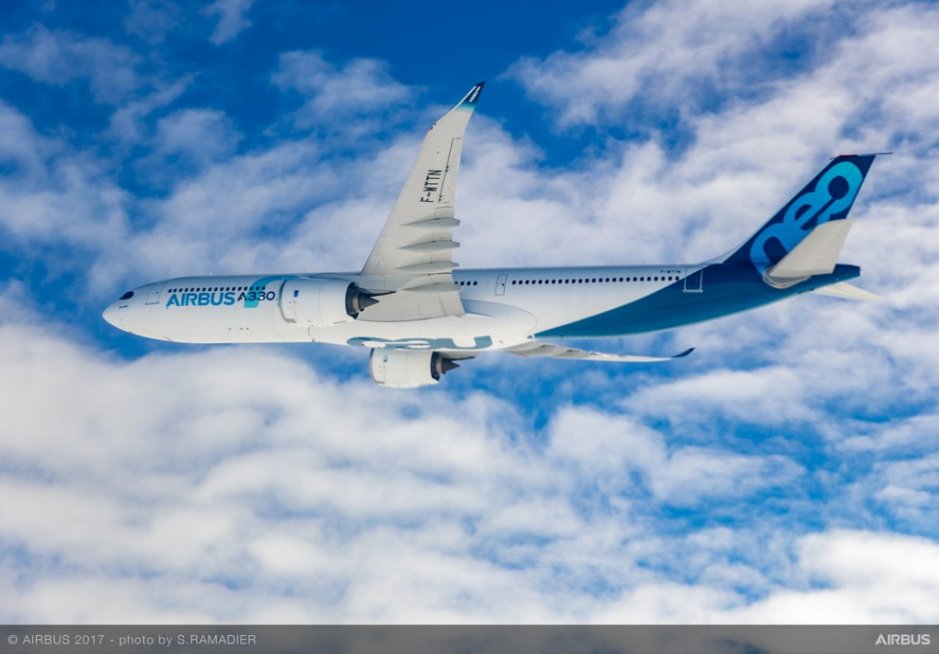 ---
Tuesday 17 July 2017
Day two in review
Day two of the Farnborough International Airshow has seen a further $51.4bn in deals. Organisers said more than 530 aircraft have been ordered today, bringing the total value of aircraft ordered at the Airshow so far to $95.5bn.
With Monday's engine and engine service agreements, this brings the total amount of business done by the close of Tuesday to more than $98bn. This is $23bn up on the first two days of the 2016 Farnborough International Airshow.
Amanda Stainer, Farnborough International commercial director, said: "I am delighted that the global aerospace industry use the Farnborough International Airshow as the preeminent platform for doing business and signing major deals.
"The future starts at Farnborough; our exhibition halls are full of innovation that will shape how we fly, enabling us to go further, faster and with less environmental impact."
More big orders for Embraer
Embraer and Republic Airways, the world's largest E-Jet operator, have announced at the 2018 Farnborough Airshow that they have signed a Letter of Intent (LoI) for a firm order of 100 E175, with the right to convert to E175-E2 aircraft, and purchase rights for an additional 100 E175 aircraft.
If all purchase rights are exercised, the contract has a value of up to $9.3bn based on current list prices. This order will be included in Embraer's backlog as soon as it becomes firm, later this year.
"We are pleased to expand our partnership with Republic as one of our largest and most valuable customers," said John Slattery, president and CEO, Embraer Commercial Aviation.
"With a relationship spanning 20 years, we are immensely honored to continue being an integral part of their success as they expand their fleet with additional E175s. Republic is a critical component of Embraer's history and we are absolutely committed to providing a product that appeals to their customers while delivering solutions that increase profitability."
In addition, Mauritania Airlines has placed an order for two E175 jets, while Helvetic Airways has signed a LoI for 12 E190-E2 and purchase rights for a further 12, with conversion rights to the E195-E2. Nordic Aviation Capital has also signed a LoI for three E190 aircraft.
https://twitter.com/embraer/status/1019285259064696832
Vistara orders up to ten 787-9s
Vistara has signed an agreement to order up to ten Boeing 787-9s. The airline will become the first in India to operate the 787-9.
The agreement is valued at $2.8bn at current list prices and will help the carrier to launch long-haul operations.
The deal comes a day after Vistara signed a letter of intent for 13 Airbus A320neo aircraft. The full-service airline has also committed to an additional 37 A320neo Family aircraft from lessors.
https://twitter.com/BoeingAirplanes/status/1019235352752672769
Seacons Trading orders a BBJ MAX 7
The orders keep coming for Boeing. Singapore's Seacons Trading has ordered a Boeing Business Jet MAX 7
"We already operate a BBJ NG as well as a G550 and we've chosen the BBJ Max 7 because it offers more room and more range," said Dudy Purwagandhi, CEO of Seacons Trading.
The BBJ MAX 7 has features and capability that allow us to meet our very long distance and demanding international flights with the best passenger comfort in its class."
Based on the new 737 MAX airplane, the BBJ MAX delivers 14 percent better fuel efficiency thanks to advanced engines and improved aerodynamics. The model also features 787-style flight deck displays.
Wataniya Airways to become the Middle East's first E2 operator
In a deal that will see the Middle East's first E2 operator, Embraer has announced at the Farnborough Airshow 2018 that has signed a firm order for 10 E195-E2 aircraft with Kuwaiti airline Wataniya Airways.
The firm order will be included in Embraer's 2018 third-quarter backlog. The contract also includes ten purchase rights for the same model, bringing the total potential order to up to 20 aircraft.
The order has an estimated value of $1.3bn, at current list price, with all the purchase rights being confirmed. The deliveries will start in 2020.
GECAS agrees deal for Boeing Freighters
GE Capital Aviation Services (GECAS), the Irish–American commercial aviation financing and leasing company, has reached an agreement for 35 additional 737-800 Boeing Converted Freighters.
The deal, which includes 20 firm orders and an option for 15 more, takes GECAS' 737-800BCF order book from 15 to 50 and enable it to serve the growing express air cargo market.
The commercial aircraft leasing and financing arm of General Electric is the launch customer of the new 737-800BCF. It took delivery of the first converted jet in April.
"This order and future commitment with Boeing reflects the confidence GECAS has in the 737-800BCF to replace and grow the narrow body freighter market," said Richard Greener, senior vice president and manager GECAS Cargo Aircraft Group.
Azul to acquire 21 Embraer 195-E2s
Azul has signed a letter of intent to acquire 21 Embraer 195-E2 aircraft, increasing its total firm order of E2s to 51.
The announcement was made today at the Farnborough International Airshow. With deliveries starting in 2019, the new aircraft will be configured with 136 seats, 15 percent more than the current version.
"We are very happy to increase our order of E2s. Our Embraer fleet has always been and will continue to be a critical part of our network and fleet strategy," said John Rodgerson, CEO of Azul.
"We are extremely excited by the fleet transformation path that the airline is on, it is the biggest part of our margin expansion plan moving forward.
"With the need to replace all of our current generation E1 aircraft, 50 percent of those in the next five years, this order guarantees that Azul will have the newest, most fuel efficient fleet in the industry, continually driving down unit costs."
737 MAX "core" to ACG's growth plans
Aircraft leasing specialist Aviation Capital Group (ACG) has placed an order for 20 737 MAX 8 airplanes at the 2018 Farnborough International Airshow. The order, valued at $2.34bn at list prices, raises ACG's 737 MAX direct-buy order quantity to 100.
"The 737 MAX is core to our strategic growth plans, as the airplane continues to command strong interest in the marketplace," said Khanh T. Tran, CEO of ACG.
"This order expands our diverse portfolio, which includes three 737 MAX variants, providing us with more flexibility and some of the most advanced single-aisle jets to serve our customers."
The new orders will appear on Boeing's Orders & Deliveries website once all contingencies have been met.
JetBlue founder's start-up takes 60 A220s
Serial airline entrepreneur David Neeleman, the founder of JetBlue, has been rumoured to be behind the launch of a new US carrier for some time. Now, it has been confirmed that the start-up airline has committed to buying 60 Airbus A220-300 aircraft.
The carrier, understood to be called Moxy, revealed the Memorandum of Understanding at the Farnborough International Airshow 2018. It is backed by "a group of experienced investors", led by Neeleman who founded JetBlue and is an investor in TAP Air Portugal and controlling shareholder in Brazilian low-cost carrier Azul.
"After years of US airline consolidation, the conditions are improving for a new generation of US airline to emerge, focused on passenger service and satisfaction," said Neeleman.
"The A220 will enable us to serve thinner routes in comfort without compromising cost, especially on longer-range missions. With deliveries starting in 2021, we will have ample time to assemble a world-class management team and another winning business model."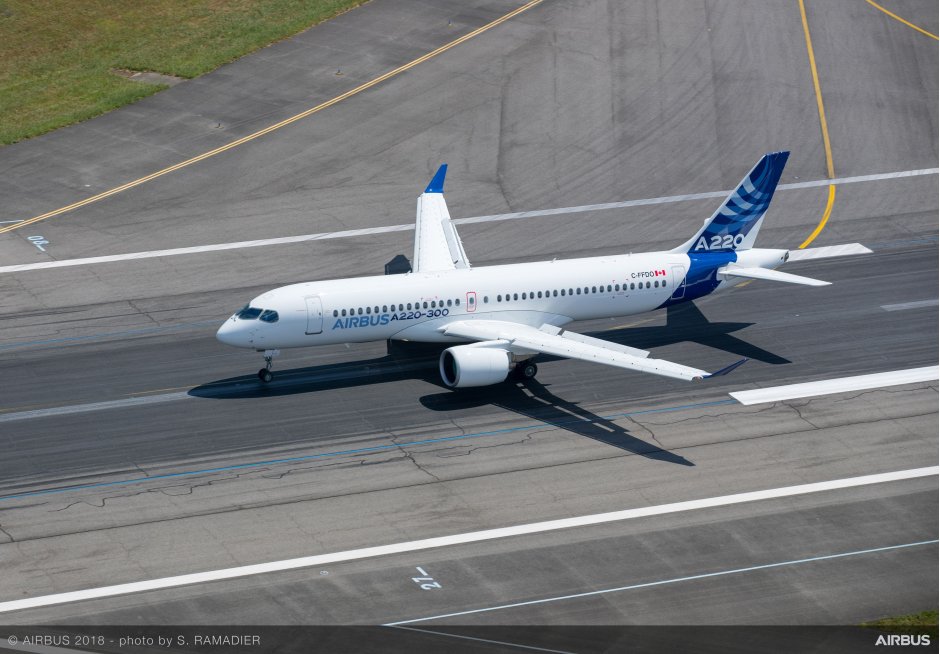 Primera Air signs fleet care agreement with Boeing
Primera Air has inked a Boeing Global Fleet Care agreement for its 737 MAX and Next-Generation 737 fleets during a signing ceremony at the Farnborough International Airshow. Under the contract, Boeing will provide engineering services, material services and line and heavy maintenance execution services.
"Boeing Global Fleet Care will be an integral part of our success story by providing Primera Air's fleet maintenance operations as we expand our network of flights," said Andri M. Ingolfsson, president and CEO of Primera Travel Group. "We're proud to expand our growing relationship with Boeing."
LEVEL adds two A330-200s
International Airlines Group's (IAG) low-cost brand LEVEL is expanding its fleet with two additional A330-200s, for delivery in 2019, taking its total order for the type to seven.
This latest firm order comes less than 12 months after IAG purchased the last batch of three A330-200s. They are configured with 314 seats, 21 premium economy and 293 economy.
LEVEL currently operates two A330-200s from Barcelona, soon to be three, and one from Paris Orly, where it commenced services earlier this month. A second A330-200 will join the Paris fleet later this summer.
Both Barcelona and Paris will receive one of the new A330-200s being delivered in 2019 bringing a total of four aircraft in Barcelona and three in Paris.
The order comes as LEVEL is today entering the short-haul market, with its first flight from Vienna takingoff to London Gatwick at 16.20 CET. Flights to London operate 14 times per week and later today LEVEL will commence its seven weekly services to Palma, Majorca.
LEVEL has four A321 aircraft based in Vienna from where they are operating to 14 European destinations. Each aircraft is fitted with 210 economy seats. Read more about LEVEL's expansion from Vienna.
Airbus forecasts $4.6trn commercial aircraft services market
Airbus has released its new Global Services Forecast which predicts a $4.6trn worldwide market for commercial aircraft services from 2018 to 2037. The new analysis is based on a three-way market segmentation, respectively focusing on the aircraft, the airline operation, and the passenger experience.
Aircraft-focused lifecycle services represent the largest segment of growth and include maintenance, spares pool access, tooling, technical training and system upgrades – which are needed to keep the airlines aircraft flying. This market represents a cumulative value of $2.2trn over the 20-year period – from $76bn in 2018 to more than $160bn per annum by 2037.
The next largest category encompasses flight operations services – such as pilot training and flight-planning solutions – and will account for a $1.5trn cumulative spend over 20 years.
The third component of the global services market centres on the passenger experience which will account for an estimated $0.9trn cumulative value over the 20-year period. This encompasses the services needed to optimise the flight experience, including cabin upgrades, cabin crew training, in-flight-entertainment, connectivity and booking.
https://twitter.com/AirbusPRESS/status/1019180282161827840
The Boeing 737 MAX 7 on display
https://www.instagram.com/p/BlSybejgmbu
Air Lease Corporation commits to 78 Boeing jets
Air Lease Corporation (ALC) has today announced orders and commitments for up to 78 Boeing aircraft, including 75 737 MAX 8s and three 787-9 Dreamliners, at the 2018 Farnborough International Airshow.
The order, valued at $9.6bn at current list prices, expands ALC's 737 MAX portfolio to 213 jets. The three 787-9s and the first 20 737 MAX airplanes of the order are firm purchases. The subsequent 55 737 MAX airplanes are commitments until both companies finalise them into firm orders.
In total, ALC has now placed orders and commitments for 361 Boeing airplanes since 2010, including 288 737s, 21 777s and 52 787 Dreamliners.
"Demand for reliable, fuel-efficient airplanes is at an all-time high," said Steven Udvar-Házy, executive chairman of ALC. "The capabilities of these new airplanes continue to meet the high expectations of our growing airline customer base."
In addition ACL has announced long-term lease agreements with Belavia-Belarusian Airlines for four new CFM LEAP-1B25-powered Boeing 737-8 MAX aircraft scheduled for delivery in 2019 and 2020.
https://www.instagram.com/p/BlVBD1KHxwV/
Peach Aviation to become Asia's first Airbus A321LR operator
Japan's Peach Aviation is set to become the first Asian operator of the Airbus A321LR aircraft, following the conversion of an existing order for two A320neo aircraft.
The aircraft will be joining the fleet of the Osaka-based low-cost carrier in 2020. The A321LR is the longest-range single-aisle aircraft in the world and will enable Peach Aviation to open new routes from Japan to destinations of up to nine hours flying time.
A signing ceremony took place at Farnborough Air Show, attended by Shinichi Inoue, Peach Aviation managing director and CEO, and Eric Schulz, Airbus chief commercial officer.
The A321LR features a new door configuration, enabling its operators to accommodate up to 240 passengers in Airbus' widest single aisle fuselage in the sky.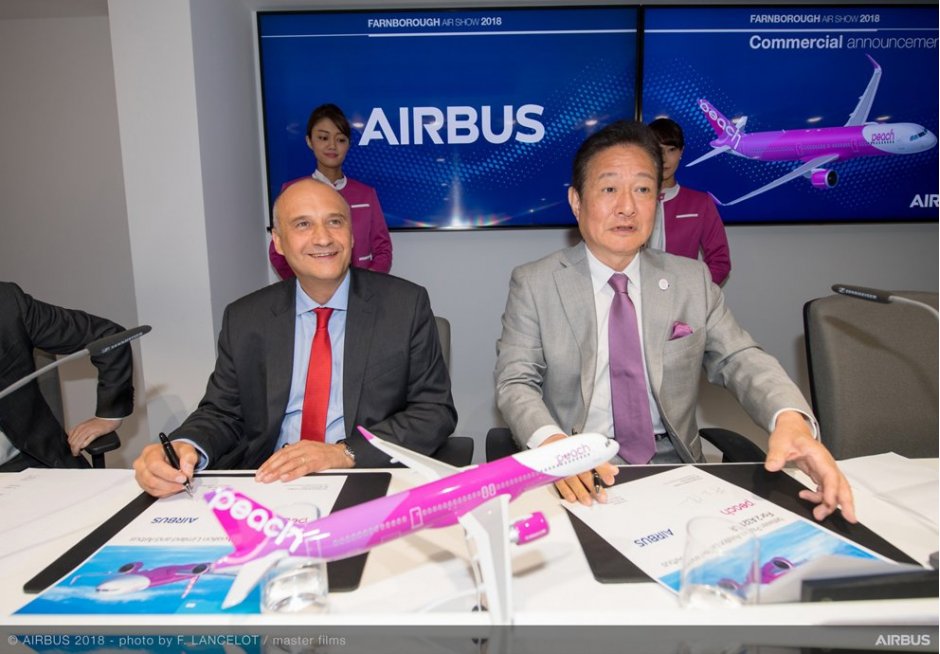 Boeing: 42,730 jets - valued at $6.3trn - needed over next 20 years
Rising passenger traffic and upcoming airplane retirements will drive the need for 42,730 new jets over the next 20 years, according to a report from Boeing, a figure higher than previously forecast.
The company's annual forecast, renamed the Commercial Market Outlook (CMO), was presented today at the Farnborough International Airshow. The figure of 42,730 is 4.1 percent higher than previous estimates.
"For the first time in years, we are seeing economies growing in every region of the world," said Randy Tinseth, vice president of commercial marketing for The Boeing Company.
"This synchronised growth is providing more stimulus for global air travel. We are seeing strong traffic trends not only in the emerging markets of China and India, but also the mature markets of Europe and North America." Read more on this story.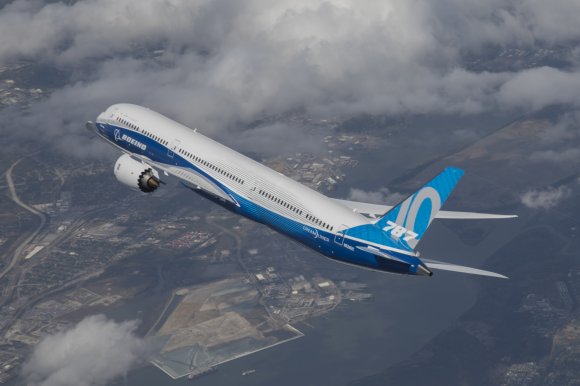 Airbus reveals further orders
Airbus has revealed two more orders - although both are with unnamed customers. One has penned a Memorandum of Understanding for 25 A321neo and 75 A320neo aircraft.
The agreement for 100 additional A320neo Family aircraft adds to its existing orders for the type. Airbus said the engine selection would be made at a later date.
The second customer has signed an agreement for the purchase of eight A350-900s. To date, Airbus has recorded a total of 882 firm orders for the A350 XWB from 46 customers worldwide.
Russian cargo airline orders five 747-8 Freighters
Russian cargo carrier Volga-Dnepr has placed an order for five Boeing 747-8 Freighters. The deal, announced at the 2018 Farnborough International Airshow, also includes a letter of intent to acquire 29 Boeing 777 Freighters.
"This is a very significant day in our company's history. With this package of agreements, we will grow our business with the unique and unmatched 747-8 Freighter and open new market opportunities with the 777 Freighter, the world's longest range twin-engine cargo jet," said Alexey Isaykin, president of Volga-Dnepr Group.
Volga-Dnepr Group is among the world's largest Boeing 747 Freighter operators.
Day two begins
https://twitter.com/FIAFarnborough/status/1019106992642764801
---
Monday 16 July 2018
$46.4bn in deals announced
The Farnborough International Airshow saw $46.4bn in deals announced today, surpassing the figure achieved on the first day of the 2016 Airshow which stood at $23bn.
Orders were placed for 311 civil aircraft across the show worth $43.6bn. More than $2.8bn in engine orders were also announced. Going into the show, the commercial aircraft backlog stood at 14,327 – the largest ever.
Gareth Rogers, chief executive of Farnborough International, said: "The Farnborough International Airshow connects an industry worth $350bn. From the orders announced through to presence of global industry leaders and government representatives from around the world, it is the preeminent showcase for businesses of all size."
"We've seen an incredibly strong start to the airshow which is the biggest event of this size hosted in the UK, and this year hosts its most international attendance ever with nearly 100 counties represented."
UK Prime Minister Theresa May officially opened the airshow. She said: "This is an incredibly exciting time for aerospace. Not only is there huge growth potential, but many of the developments taking place have the potential to transform the way we fly."
https://twitter.com/theresa_may/status/1018899621077188613
Jet Airways confirms purchase of 75 737 MAX 8s
Indian carrier Jet Airways has firmed up an order for an additional 75 737 MAX 8 airplanes during a signing ceremony at the 2018 Farnborough International Airshow.
The order, valued at $8.8bn at current list prices, was previously posted as unidentified on Boeing's Orders and Deliveries website. It will help the carrier to expand its network to meet surging demand.
"Our latest order for 75 additional Boeing 737 MAX aircraft reflects our long standing association with Boeing and reposes our faith in the aircraft they manufacture," said Naresh Goyal, chairman of Jet Airways.
"The MAX will allow us to offer guests a superior and well differentiated experience using a modern, reliable and fuel efficient fleet. The order also emphasizes Jet Airways' commitment to the growth and potential of the Indian aviation market."
SalamAir to add six A320neos
Oman's first budget airline SalamAir has signed an agreement to add six new A320neo aircraft to its fleet, of which five are on lease from an undisclosed lessor.
SalamAir is owned by the Muscat National Development and Investment Company (ASAAS) and other Omani private investors.
The airline launched services on 30 January 2017 and today operates close to 120 flights per week across 14 regional and global destinations. As an all-Airbus operator, SalamAir currently operates a fleet of three A320ceo aircraft.
The new fleet will support the low-cost airline's plans to increase connectivity across the region's under-served and popular short to medium-haul routes.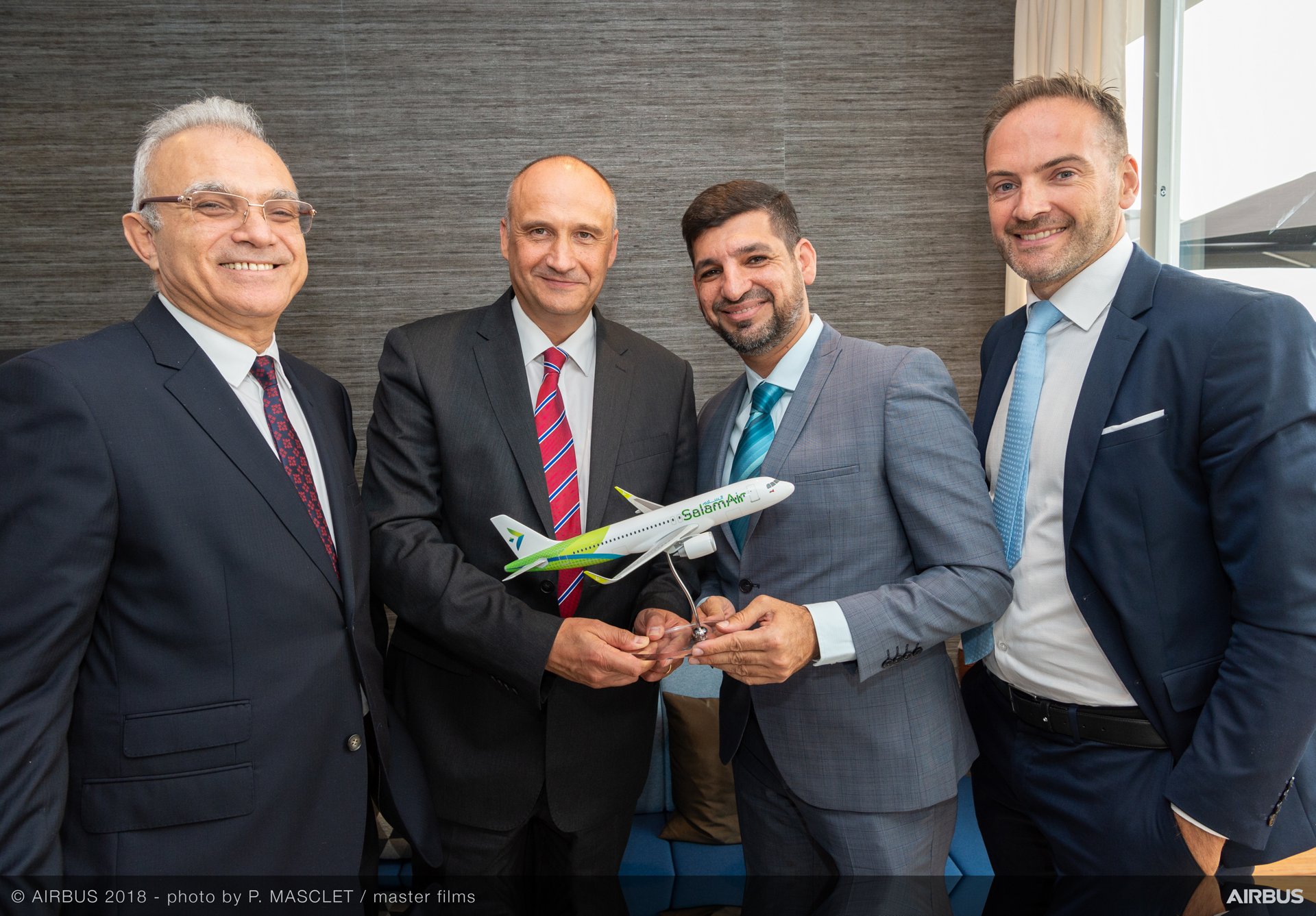 Pictured (L-R): Fouad Attar, head of Airbus Commercial, Africa & Middle East; Eric Schulz, Airbus chief commercial officer; SalamAir's chief executive Captain Mohamed Ahmed; and Cyrille Picard, sales director at Airbus
Macquarie adds to Airbus portfolio
An affiliate of Macquarie AirFinance Group, a wholly owned subsidiary of Macquarie Group, has placed a firm order for 20 A320neo aircraft to add to its existing portfolio of 119 Airbus aircraft (110 A320 Family and nine A330).
This first time order for the A320neo makes Macquarie AirFinance Group the newest customer for the type.
Macquarie is one of the world's largest Airbus lessors with airline customers globally particularly in Asia Pacific, Europe and the Americas.
GOL order to standardise its fleet
The orders keep on coming for Boeing. Brazilian carrier GOL Airlines is adding the newest and largest member of the 737 MAX family with a new contract that converts 30 current MAX orders to the 737 MAX 10.
GOL also placed a new order for 15 more MAX 8s, growing its total MAX orders to 135. The airline said the aircraft would help it to meet its commitment to further enhance operational efficiency by flying a young, modern and safe fleet.
"This new order aligns with our strategic policy of reducing operating costs by operating a standardised fleet," said Paulo Kakinoff, chief executive of GOL.
"We are confident that the 737 MAX 10 will offer significant competitive advantages for GOL and enable us to continue to modernise with new aircraft. This airplane will allow us to continue lowering the cost of air travel across Brazil, as well as support a larger network, allowing us to add new destinations."
Boeing seals $2.1bn services orders and agreements
Boeing has announced services orders and agreements worth up to $2.1bn at the Farnborough Airshow. The contracts and agreements span commercial and government customers and include supply chain; engineering, modifications and maintenance; digital aviation and analytics; and training and professional services.
Customer orders and agreements include:
Atlas Air signed an agreement for 20 Landing Gear Exchanges for its 747-8 fleet
Emirates signed an agreement to use Optimized Maintenance Program (OMP) for a fleet of 150 777-300ER (Extended Range), 777-200LR and 777-300 aircraft, representing the largest 777 fleet in the world with an OMP
EVA Airways signed an agreement for a number of key products including Component Services for its 787 fleet, and quick engine change solutions
Hawaiian Airlines signed an agreement for EFB services across its Boeing 717, 767 and Airbus A330 and A321 fleet, which will enhance navigation and situational awareness and simplify preparation and in-flight procedures across the Hawaiian fleet
Malindo Air has signed a long-term partnership agreement with Jeppesen to offer dispatcher training services at its operations center in Kuala Lumpur, Malaysia
Okay Airlines of China signed on to use Airplane Health Management (AHM) for its 737 MAX fleet
Lessor commits to 80 A320neos
Airbus has announced the signature of a Memorandum of Understanding with an unnamed global lessor for 80 A320neo Family aircraft. The agreement was completed during the Farnborough Airshow.
A statement from Airbus said: "The commitment re-enforces the appeal of the world's bestselling single aisle Family to aircraft leasing companies." Engine selection will be made at a later date.
A 'statement of change' for TAROM
TAROM, the national carrier of Romania, has signed an order for five Boeing 737 MAX 8 aircraft at the Farnborough Airshow 2018. The order is worth $586m at current list prices.
"This is an exciting time for TAROM as we upgrade our fleet and build strong partnerships that will benefit all of our passengers," said Wolff Werner-Wilhelm, TAROM Airline' chief executive.
"The 737 MAX will provide our customers with exceptional performance, reliability and efficiency, with an extended range that will enable us to better serve our current routes and open new markets.
"This new acquisition represents a true statement of change for TAROM."
UK unveils Tempest plans
Gavin Williamson, the UK government's Secretary of State for Defence, has unveiled a planned new fighter jet called the Tempest at the Farnborough Airshow 2018.
The aircraft, which will eventually replace the existing Typhoon fighter jet, will be developed and built by BAE Systems, engine maker Rolls-Royce and Italy's Leonardo.
https://twitter.com/GavinWilliamson/status/1018814556834074624
Joint venture signs for 20 A320neos
Goshawk Aviation, a 50/50 joint venture between Hong Kong-based conglomerate NWS Holdings and Chow Tai Fook Enterprises, has placed a firm order for 20 A320neo aircraft.
The company, based in Dublin, has an owned, managed and committed fleet of over 220 aircraft including the direct order with Airbus. It has more than 120 Airbus aircraft in its portfolio. Engine selection for the lastest order will be made at a later date.
United to buy four more Dreamliners
US carrier United Airlines has made a repeat order for four more Boeing 787-9 Dreamliners.
The deal, valued at about $1.1bn per current list prices, was finalised this year and was listed as unidentified on Boeing's Orders & Deliveries website.
"These new 787 aircraft are another step in our wide-body replacement strategy, and we will continue to roll out new announcements in the future as we implement our comprehensive fleet plan," said Gerry Laderman, United's senior vice president of finance and acting chief financial officer.
"The 787 allows us to provide our customers with an industry-leading on-board experience and continues to be a vital part of our fleet."
United has already deployed the 787 on some of its longest routes, such as Houston to Sydney and San Francisco to Singapore.
In addition to the Boeing order, the airline has signed a firm order for 25 Embraer E175 jets in a 70-seat configuration. The contract has a value of $1.1bn based on current list prices.
Embraer forecasts strong demand for smaller jets
Embraer has forecast demand for 10,550 new aircraft with up to 150 seats worldwide over the next two decades, worth about $600bn.
The company said the fleet of aircraft of that size in service is expected to increase to 16,000 units over the period, compared to 9,000 currently in operation. Market growth will be responsible for 65 percent of that demand, while 35 percent will be to replace old aircraft. Read more.
Qatar Airways to boost cargo fleet
Boeing and Qatar Airways have finalised an order for five 777 Freighters. The deal, valued at $1.7bn at current list prices, was announced as a commitment in April.
"I am delighted to be further enhancing our cargo fleet and adding five Boeing 777 Freighter aircraft," said Qatar Airways chief executive Akbar Al Baker.
"In the past 15 years, Qatar Airways Cargo has grown steadily and globally, becoming the third largest in the world."
Qatar Airways operates a fleet of 13 777 Freighters and two 747-8 Freighters. With this latest order, the airline is set to grow its Boeing Freighter fleet to more than 20 jets.
Wataniya Airways firms up A320neo order
Golden Falcon Aviation, the exclusive aircraft provider of Wataniya Airways, has confirmed an order for 25 Airbus A320neo family aircraft. The order follows an earlier MoU announced at last year's Dubai Airshow.
The firm order was signed at the Farnborough Airshow 2018 by Rakan Al-Tuwaijri, chief executive of Golden Falcon Aviation, and Eric Schulz, Airbus chief commercial officer.
Wataniya Airways resumed operations in July 2017 and currently operates a fleet of four A320 family aircraft serving destinations in the Middle East, Europe, Africa and Asia from its home base in Kuwait.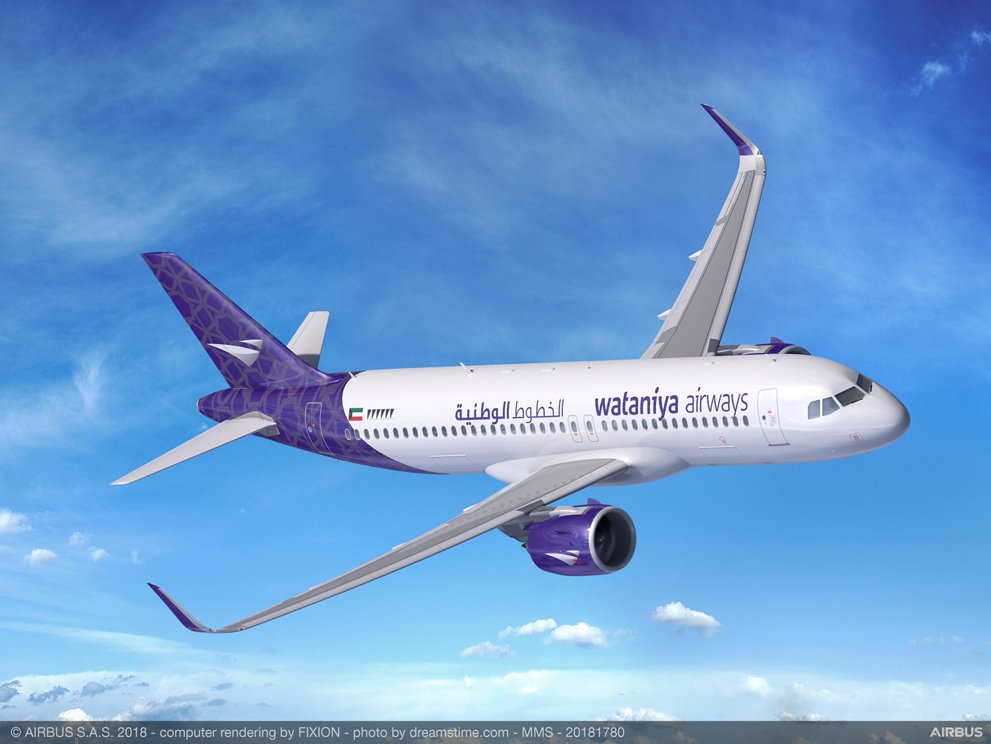 Vistara to add 50 A320neos
Indian carrier Vistara has signed a letter of intent for 13 A320neo aircraft. The full-service airline has also committed to an additional 37 A320neo Family aircraft from lessors.
The combined agreements would add 50 A320neo Family to Vistara's fleet. The engine selection for the latest firm order is Leap CFM.
For Delhi-based Vistara, the A320neo will be the first aircraft to fly regional international routes.
Sichuan Airlines orders ten Airbus A350 XWBs
Sichuan Airlines, based in the south-western Chinese city of Chengdu, has selected the Airbus A350 XWB to become the latest aircraft in its fleet.
The carrier has ordered ten A350 XWB jets, confirming a deal struck earlier this year. The airline already operates the largest all-Airbus fleet in China with more than 130 Airbus family aircraft.
In addition to its domestic network, Sichuan Airlines now operates more than 30 international routes, including routes from Chengdu to Moscow, Sidney, Dubai and Vancouver. The airline also leased four A350 XWBs, with the first one to be delivered by this year.
Boeing secures 100th 737 MAX customer
Jackson Square Aviation (JSA) has become the 100th customer of Boeing's 737 MAX programme. The leasing company has ordered 30 737 MAX airplanes in its first direct purchase from a jet maker.
The order was previously classed as 'unidentified' on Boeing's Orders & Deliveries website.
Toby Bright, JSA's chief executive, said: "We are excited to become even more of a full-service partner for our airline customers by expanding our fleet of 737 MAX airplanes as global demand for narrow-body jets continues to rise."
Since being founded in 2010, San Francisco-based JSA has built a portfolio of more than 180 jets with long lease terms placed with 49 customers in 27 countries.
https://www.instagram.com/p/BlShqO9HXB0/?utm_source=ig_web_copy_link
Airbus signs deal to sell 17 A350s to Starlux
Taiwan's Starlux Airlines has signed a Memorandum of Understanding (MoU) with Airbus for the purchase of 17 aircraft, comprising 12 A350-1000s and five A350-900s.
The agreement was announced today at the Farnborough Airshow 2018 by Chang Kuo-wei, founder and chairman of Starlux, and Eric Schulz, Airbus' chief commercial officer.
The news follows a decision by the airline earlier this year also to select Airbus for its regional single aisle fleet, with a plan to finalise leases for 10 A321neo aircraft from third party lessors by the end of the year.
Full-service carrier Starlux plans to develop a network spanning destinations across Asia and long haul services to North America. The carrier will launch regional operations in early 2020, followed by long-haul services early in 2022.
DHL to purchase more Boeing 777 Freighters
International express carrier DHL has placed an order and commitment for 14 Boeing 777 Freighters, and purchase rights for seven additional freighters.
DHL was the first express operator in 2009 to introduce the 777 to perform long-haul time critical services. A portion of the latest order was previously unidentified on Boeing's Orders & Deliveries website.
"The 777 Freighter is an airplane perfectly suited to DHL's needs, offering an outstanding payload capability, with incredible range to service its extensive intercontinental network and unmatched reliability," said Boeing Commercial Airplanes' president and chief executive Kevin McAllister.