Bulletin board: aviation industry news round-up
David Casey
October 11, 2018
A round-up of the latest news from the aviation industry this week.
Al Baker threatens to quit Oneworld
Outspoken Qatar Airways CEO Akbar Al Baker has threatened to pull the carrier from the Oneworld alliance amid ongoing amnity with American Airlines.
Al Baker accused AA of creating a "bad feeling" between the pair, claiming that its alliance partner was obstructing Qatar's growth.
"I don't know. We will wait and see what happens," he said.

The strong words follow Qatar Airways's rejection in the summer of 2017 when it attempted to buy a 10 percent stake in AA, which was rejected.
Spirit prepares for Orlando expansion
Ultra low-cost carrier Spirit is to open a crew base in Orlando to support its expansion from the airport. The base will open on 1 December 2018 with almost 150 crewmembers.
"Orlando is the perfect location for our new crew base and our international expansion," said Bob Fornaro, Spirit Airlines' chief executive.
"We've served more than 22 million guests in our 25 years in Orlando. We're excited to continue our historic expansion here and to create hundreds of jobs in the community."
The new base comes as Spirit continues to grow its network from Orlando. New routes include Aguadilla, Puerto Rico (BQN); Guatemala City, Guatemala (GUA); Panama City, Panama (PTY); and Santo Domingo, Dominican Republic (SDQ).
Doyle to succeed Kavanagh as Aer Lingus CEO
Aer Lingus chief executive Stephen Kavanagh will step down on 1 January 2019 and be replaced by Sean Doyle, who is currently the director of network, fleet and alliances at British Airways.
Doyle joined BA in 1998 and has undertaken financial, strategy, commercial and alliance roles for the airline culminating in his appointment to the airline's executive management committee in 2016.
Willie Walsh, chief executive of BA and Aer Lingus owner International Airlines Group, said: "Stephen has been an exceptional chief executive and has transformed and modernised Aer Lingus.
"After a 30-year career, he has decided to step down. We wish him all the very best for the future and heartfelt thanks for all his outstanding achievements.
"We're delighted that Stephen will remain on Aer Lingus' board and provide advice and guidance to the airline."
$13bn plan unveiled for New York JFK
New York governor Andrew M Cuomo has released more details of plans to transform John F Kennedy International Airport.
The $13bn vision includes two new international terminals on the airport's north and south sides. It is hoped the expansion will increase the airport's capacity by at least 15 million passengers a year.
"While leaders in Washington talk about investing in infrastructure, we're actually doing it at historic levels and the transformation of JFK Airport into a 21st century transportation hub will ensure New York remains the nation's front door to the world," said Cuomo.
Plans to overhaul JFK were first announced in January 2017.
https://twitter.com/NYGovCuomo/status/1047882135544221698
SAA hires interim CFO to drive turnaround
South African Airways (SAA) has appointed Deon Fredericks as its interim chief financial officer. The appointment is effective from 15 October 2018 and he is on secondment from Telkom for a 12-month period.
"We welcome the appointment of Mr. Fredericks to ensure that SAA's strategic objective of transforming the business into a financially sustainable aviation group is achieved," said JB Magwaza, chairperson of the SAA board of directors.
Corendon to open second Turkish base
Turkish leisure carrier Corendon Airlines is to open its second base in the country. The base at Izmir Adnan Menderes Airport will open on 1 June 2019 with seven flights to Germany and one to the Netherlands.
"For the European tourist Izmir with its historic and cultural inheritance is an important and attractive centre and we are convinced that we will be successful with these flights," said Mine Aslan, Corendon Airlines' commercial director.
In summer 2019, 18 flights per week are scheduled to depart Izmir with a capacity of 148,000 seats.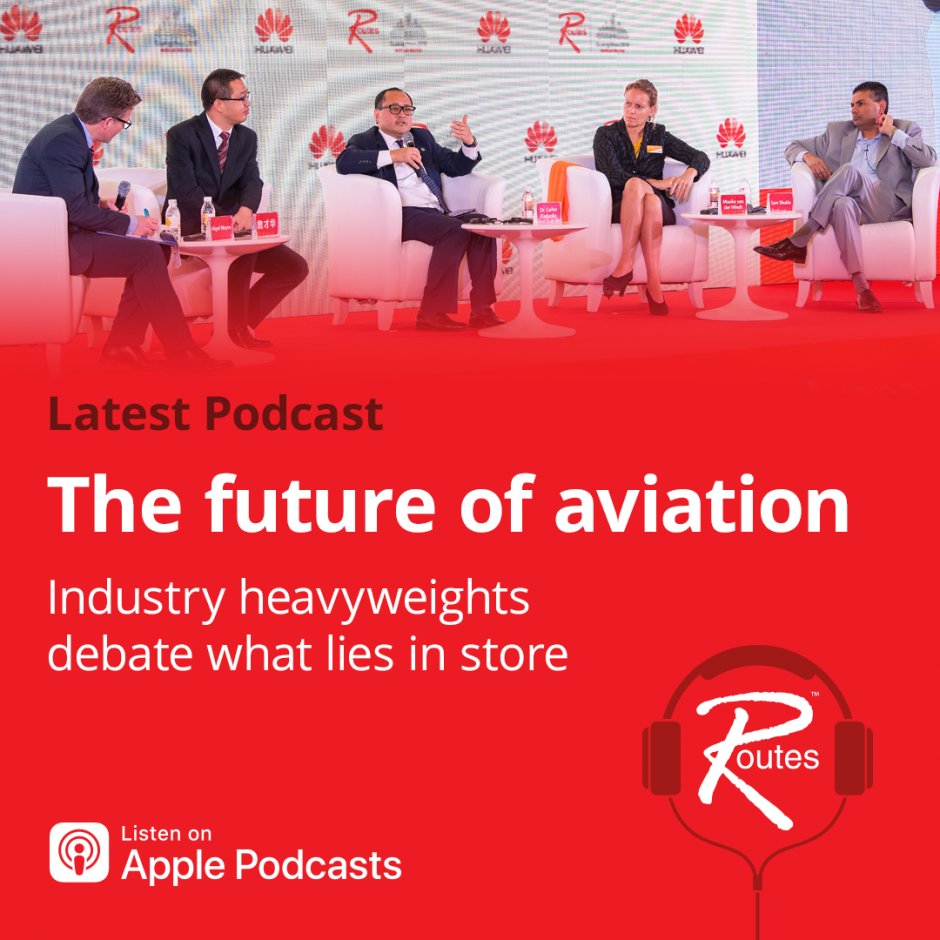 Malaysia Airlines and Jet Airways expand codeshare
Malaysia Airlines and Jet Airways have expanded their codeshare agreement, offering passengers a wider network of destinations.
Malaysia Airlines will add its code on ten Jet Airways services from Mumbai (to Ahmedabad, Aurangabad, Bangalore, Chennai, Delhi, Goa, Hyderabad, Jaipur, Kochi and Kolkata) and on Hyderabad – Bangalore.
Jet Airways will add its code on three Malaysia Airlines services from Kuala Lumpur to Bangkok, Hong Kong and Singapore.
This agreement is an extension from existing codeshare on Malaysia Airlines routes from Kuala Lumpur to Mumbai, Bangalore, Hyderabad, Delhi and Chennai.
Meanwhile, troubled Jet Airways has received a cash injection from shareholder Etihad. The financial boost includes a $35m cash pre-purchase payment to Jet Airway's frequent flyer programme Jet Privilege Private Ltd, which is majority owned by Etihad.
Finnair agrees Air Italy wet lease
Finnair will wet lease an Airbus A330 aircraft and crew from Air Italy for its Chicago and Miami routes from 12-31 October. One of Finnair's long-haul aircraft was damaged at Chicago airport on 25 September when a high loader accidentally hit it.
"With high-quality wet lease from Air Italy, we can continue operating our Chicago and Miami flights and offer our customers a smooth travel experience regardless of the aircraft change," said Jaakko Schildt, chief operating officer, Finnair.