US and Mexican airlines vie for Mexico City and New York slot rights
Richard Maslen
January 25, 2017
Six Mexican and United States airlines are seeking access to the 28 slot pairs being made available at Mexico City's Aeropuerto Internacional Benito Juárez and two slot pairs New York's John F Kennedy International Airport as part of the US Department of Transportation (DOT) remedy solution required as part of the antitrust immunity conditions set forth for the approval of Delta Air Lines and Aeromexico's transborder business joint venture.
The US DOT formally instituted a slot assignment proceeding earlier this month to allocate a total of 28 slot pairs at the two airports. These are being released in a two phase process for operations from summer 2017 and summer 2018 and will be provided exclusively to low-cost carriers, which it believes exert the greatest competitive impact when entering slot-constrained markets.
Conditional antitrust immunity to the proposed alliance agreement between Delta and Aeromexico was granted late last year, subject to the two carriers agreeing to meet stringent conditions for state approval, including these slots divestitures. The antitrust immunity allows Delta and Aeromexico to essentially operate as one company on cross-border flights by jointly setting fares, sharing revenues, and aligning flight schedules to ensure more travellers can make flight connections. The antitrust immunity is for a five-year term only, although subject to application for renewal.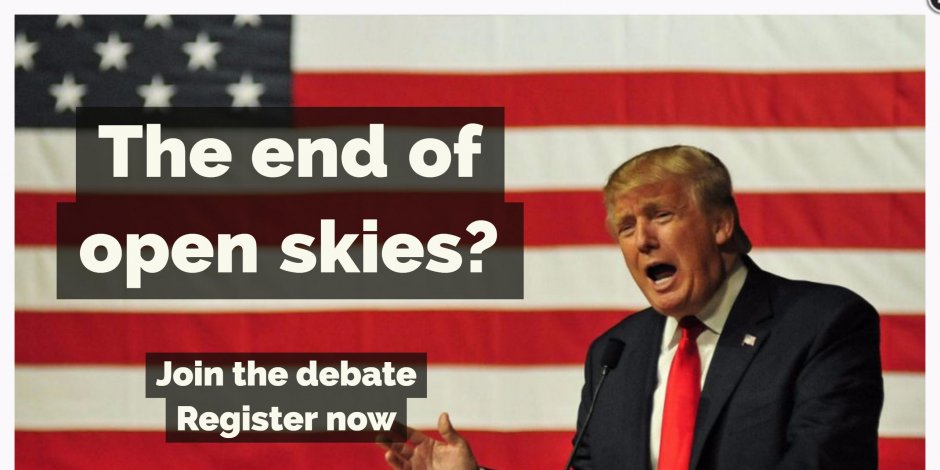 In formal communication with the US DOT, US carriers Alaska Airlines, JetBlue Airways and Southwest Airlines and Mexican operators Interjet, VivaAerobus and Volaris have all made requests for access to the Mexico City and New York slots and the government Cabinet department is expected to make its final decision on the allocation of these rights by May 17, 2017 to allow the changes to made and flights to commence this year.
"In selecting among the proposals, the Department will consider which applicant or applicants will be most likely to offer and maintain service that will best meet the objective of the divestiture. This will include introducing competition and price discipline in the US – Mexico City and New York –Mexico City markets," the DOT said in official documentation.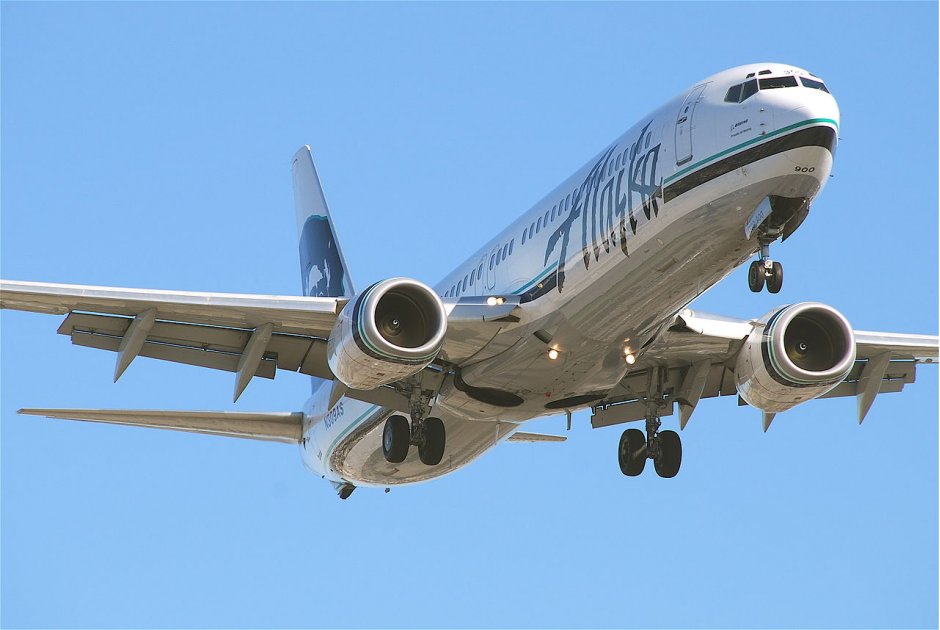 Alaska Airlines is looking to return to the Mexico City market with a request to serve the city from three US markets. The carrier previously served the Mexican capital from Los Angeles with up to twice daily flights but suspended the link in September 2015. It is now seeking to resurrect the Los Angeles service and also add connections from San Diego and San Francisco.
The airline's plans, in order of priority, are to introduce a daily year-round Los Angeles – Mexico City service using a 178-seat Boeing 737-900ER; a daily year-round San Francisco – Mexico City service also using a 737-900ER; a second daily year-round Los Angeles – Mexico City flight using a 76-seat Embraer E175 and a daily year-round San Diego – Los Angeles service using an E175. It proposes to begin operating these flights on or about August 15, 2017, but no later than 90 days following DOT approval of a slot transfer agreement and governmental approvals.
The Los Angeles – Mexico City market is the biggest between the USA and Mexico based on current 2017 seat capacity with Aeromexico, American Airlines, Interjet, United Airlines and Volaris already serving the route. The San Francisco – Mexico City market is also currently served by Aeromexico, United Airlines and Volaris, while the latter previously served the San Diego – Mexico City market up to August last year, but now leaving the city pair with no direct service.
Alaska Airlines says Mexico City "is a critical gap" in its network and one that it cannot fill due to existing slot restrictions in the Mexican capital. It claims its application best fits the US DOT's requirements by offering both point-to-point and connecting passenger flows via its network, serving a large market beyond just local traffic.
It believes it can succeed in sustainably operating the currently vacant San Diego – Mexico City route through its deployment of the smaller capacity E175 airliner to the A320 used previously by Volaris and its ability to market US point-of-sale service.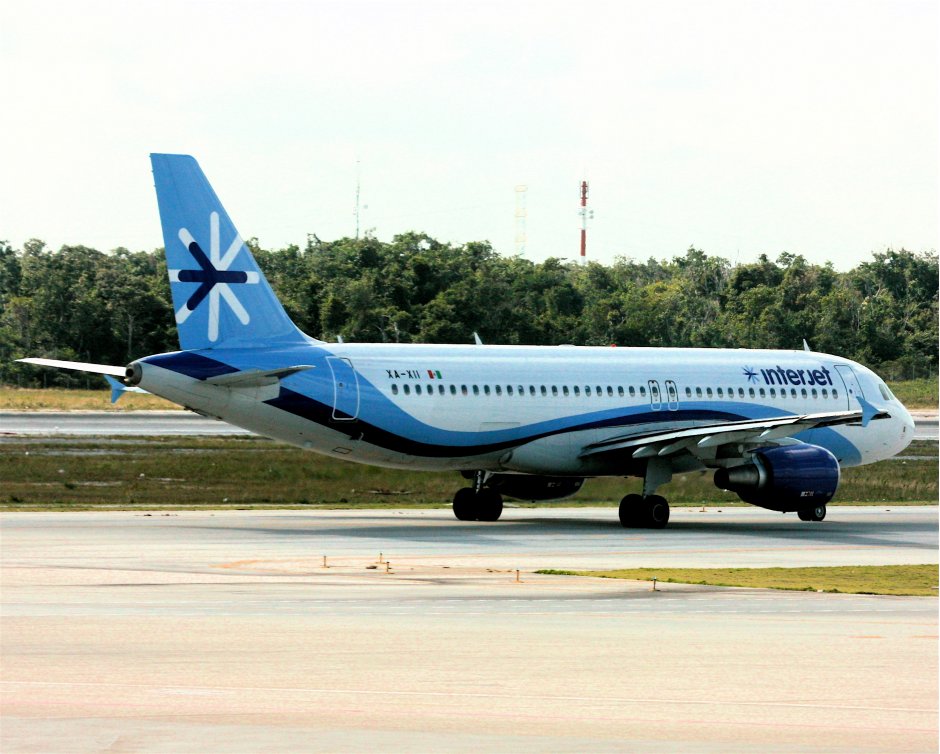 Interjet, currently the largest competitor to the joint Aeromexico and Delta operation in Mexico City in terms of departures, has ambitions to link the Mexican capital directly to up to eight further points in the US as it seeks to significantly grow its activity in this international market. The airline first introduced US service to San Antonio from Mexico City in December 2011 and now provides over 23 daily, roundtrip flights between points in Mexico and the US, including links from Mexico City to Chicago, Dallas, Houston, Las Vegas, Los Angeles, Miami, New York, Orlando Sanford and San Antonio.
While candidate cities for future growth from Mexico City include Atlanta, Boston, Denver, Detroit, Phoenix, Salt Lake City, San Francisco and Washington, its formal DOT application seeks improved access into JFK for its existing Mexico City – New York flight. Interjet launched this route in August 2012, but has continuously been denied its preferred slots at the New York airport.
In its application, Interjet specifically requests a slot-pair to accommodate a daily 16:25 arrival at JFK from Mexico City and a 17:40 daily departure for the return service. As an alternative it seeks a slot-pair with a JFK arrival from MEX at 21:00 and a departure at 22:15. These are for phase one slots for summer 2017, but in the event it is unsuccessful, the carrier seeks for its request to be contingently awarded in phase two for summer 2018.
The airline says its proposed service "will provide a cost-effective alternative" to the Delta and Aeromexco service. "It will serve the scheduling needs of both business and discretionary travellers and provide competition to restrain the extensive market power that these airlines will exercise in the New York JFK – Mexico City market," it adds.
If successful with its application, the airline plans to fly a 150-seat Airbus A320 on these new slots from April 17, 2017 transporting between approximately 6,500 and 8,750 passengers each month from May to December of 2017 the requested slot-pair.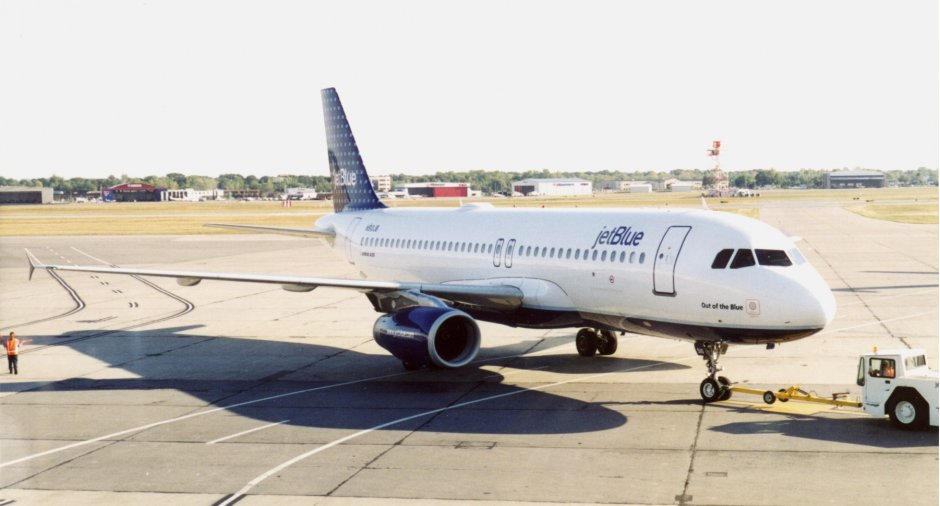 JetBlue is looking a little further out in its application in terms of network growth, but like Interjet is also seeking to take advantage of the DOT slot proceeding to adjust its existing flights into Mexico City to a more favourable schedule time. The airline is seeking four slot pairs in phase one of the process to retime current links to Mexico City from Fort Lauderdale-Hollywood International Airport and Orlando International Airport and two slot pairs in phase two to launch a new flight from Long Beach Airport from September 2018. It says its proposal "best meets the objectives" identified by the US Department as it will "offer competitive alternatives and provide significant price discipline" in the United States-Mexico City market.
The airline says its attempt to expand into the Mexico City market in 2015 was "severely hindered" by the "opaque, confusing and anticompetitive" slot allocation procedures in Mexico City. JetBlue ultimately launched service from into Mexico City from Fort Lauderdale and Orlando in October 2015 but with slots it describes as "commercially untenable" which, it says, has "impacted the typical market-growing stimulation" that its new routes typically deliver and which continues to "negatively affect the performance" of these routes.
As a result, it says its two Mexico City routes currently have the lowest stage length adjusted revenue per available seat mile (RASM) of its entire network, with RASM significantly below its average in comparable Latin America markets. "Point-of-sale and RASM discrepancies are a clear indication that JetBlue's current Mexico City slots are not commercially viable. The flight times are uncompetitive and unpopular," it says in its application.
JetBlue is proposing the award of phase one slots for improved times at Mexico City for both routes to allow more convenient schedules. This is for 09:25 (FLL), 11:01 (MCO), 14:38 (MCO) and 16:03 (FLL) arrivals in the Mexican capital and 10:30 (FLL), 12:06 (MCO), 15:43 (MCO) and 17:10 (FLL) departures. If approved, it will serve both markets year-round with 162-seat A320 equipment from September 5, 2017.
In phase two for summer 2018 it is seeking 13:15 and 17:45 arrival slots and 14:20 and 18:50 departure slots in Mexico City for the planned Long Beach link. This will also be flown with an A320 with a proposed September 4, 2018 launch date. There are currently no direct links into Mexico from Long Beach, a market that JetBlue describes as being "extremely important in serving both ethnic and leisure traffic" and providing an alternative to the busy Los Angeles – Mexico City corridor.
According to data in the JetBlue application, the Long Beach one hour drive catchment is 13 million people, around 725,000 or 5.8 per cent more than Los Angeles. Of this total, 4,740,000, or 36 per cent, are of Mexican origin, 6.6 per cent or 290,000 people more than Los Angeles.
UPDATE - JetBlue has subsequently switched to a Mexico City - Los Angeles slot request after this week's ruling blocking international flights from Long Beach.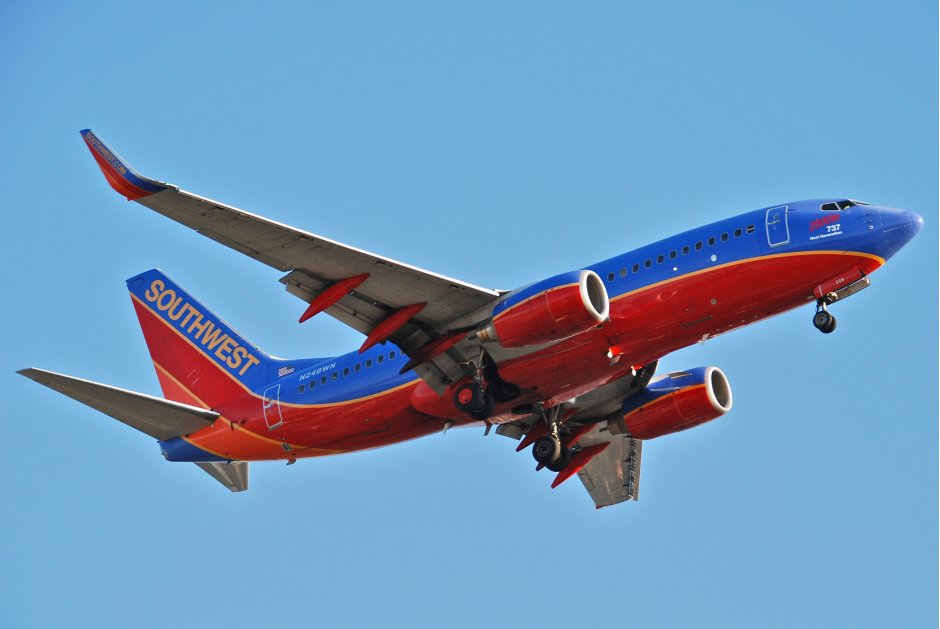 Southwest Airlines is the third carrier that hopes to use this slot assignment proceeding to enhance its existing operations between the US and Mexico City with a request for two slot pairs at Mexico City in phase one of the process, as well as two further slots pairs in phase two for network growth. For this year, it is seeking 10:45 and 20:50 arrival and 07:00 and 11:40 departure slots at Mexico City to retime its current flights from Houston Hobby International Airport.
This year, Southwest is solely operating flights into Mexico City from its Houston Hobby base with three daily rotations. However, the airline states that one of these is "not commercially viable" and despite "repeated efforts" has been unsuccessful in acquiring slots at better times. It plans as a "first priority" to use one of the two requested slot pairs to replace "the unmarketable slot pair" with more viable flight times, while adding a fourth round-trip with the other requested slot pair.
Together, these new slot pairs will create an appealing schedule for business travellers and enable numerous behind/beyond connections to/from other US cities in Southwest's extensive domestic network," says the carrier in its application.
In phase two for summer 2018 Southwest is proposing for the award of a 12:45 arrival and 13:40 departure in Mexico City for a new Fort Lauderdale service and a 22:00 arrival and 07:50 departure for another Los Angeles flight. Both of these routes will be flown on a daily year-round basis using 143-seat 737-700 equipment and will be launched within 90 days of execution of signed slot transfer agreements.
Southwest says its proposed flights into these already served markets will add "a low-fare travel option and US LCC competition" in two key US gateways, as well as tie into Southwest's extensive domestic networks in each location. It says its current US – Mexico fares are 39 per cent below existing legacy carrier fares and will therefore "undercut Delta and Aeromexico and other legacy carrier fares, and stimulate new traffic as a result".
A traffic forecast from Campbell-Hill Aviation Group suggests an estimated 354,797 annual passengers will be flown on the three Southwest routes should it secure the four requested slot pairs in Mexico City and a predicted 'Southwest Effect' of lowering fares and stimulating new passenger traffic will save consumers nearly $50 million annually.
Empirical evidence has shown consistently over many decades that new Southwest low-fare service causes high-fare carriers to reduce their fares in order to remain competitive," says Southwest in its application. This, it claims, on average will reduce fares across its current and proposed network into Mexico City by 19 per cent and increase passengers by 33 per cent.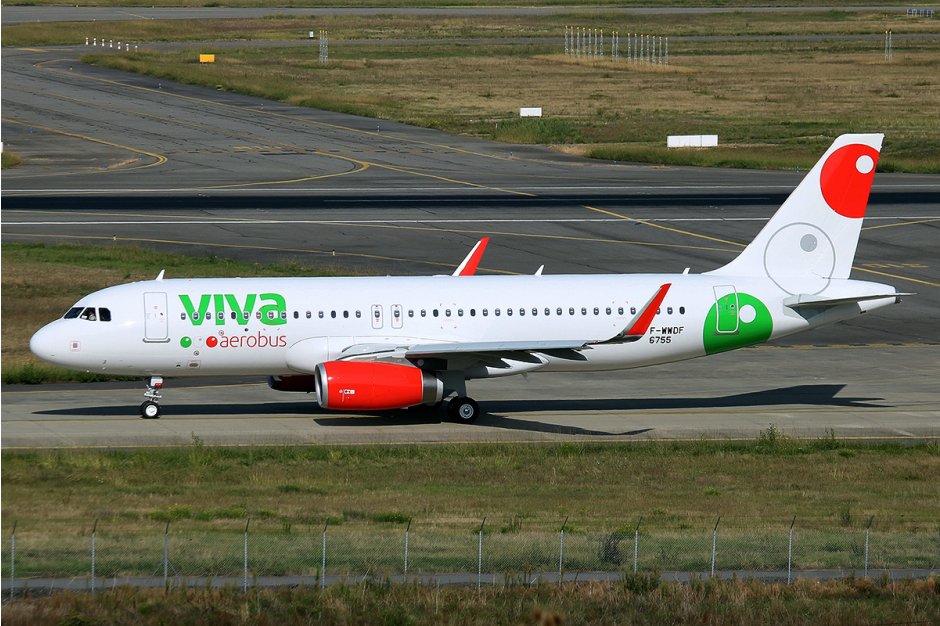 VivaAerobus is seeking a total of nine slot pairs in Mexico City (three in phase one and six in phase two) and two slot pairs in New York (both in phase two) to create within two years "an entire ULCC network from Mexico City that will greatly benefit US travellers and ensure access to low fares".
In the first phase the three Mexico City slot pairs will be used to deliver new routes for the carrier into four US markets – daily flights to both Las Vegas and Los Angeles, a four times weekly link to San Antonio and a three times weekly service to Oakland. The second phase will ramp up its activities with requests for a second daily Los Angeles flight, a new double daily New York service (also requiring two New York slots), daily connections to Chicago and Houston and a slot pair to grow the San Antonio and Oakland flights to a daily schedule.
The busy Mexico City – Los Angeles corridor is the airline's priority, but confirms that if successful, it would debut flights into the Los Angeles, Las Vegas and Oakland markets on June 30, 2017, or within 60 days of the Department's final order, whichever is later. Flights to San Antonion would follow from July 2, 2017 with all of its phase two markets launching from March 29, 2018 at the start of the summer schedule. All routes will be flown using A320 equipment with capacity for 186 passengers.
VivaAerobus says in its application that the routes requested in this proceeding are "a key element" of a long-term plan to develop flights between Mexico and USA, facilitated by the arrival of additional A320s into its fleet over the coming years. It says detailed market analysis shows its low cost base means it can successfully operate these routes at fares "well below other eligible carriers" and while it doesn't offer flight connections (passengers can still self-connect onto its Mexican network), its domestic relationships allows passengers to purchase tickets at and connect through over 300 bus stations throughout Mexico, including 100 destinations beyond its airport network, most of which are not easily accessible by aircraft.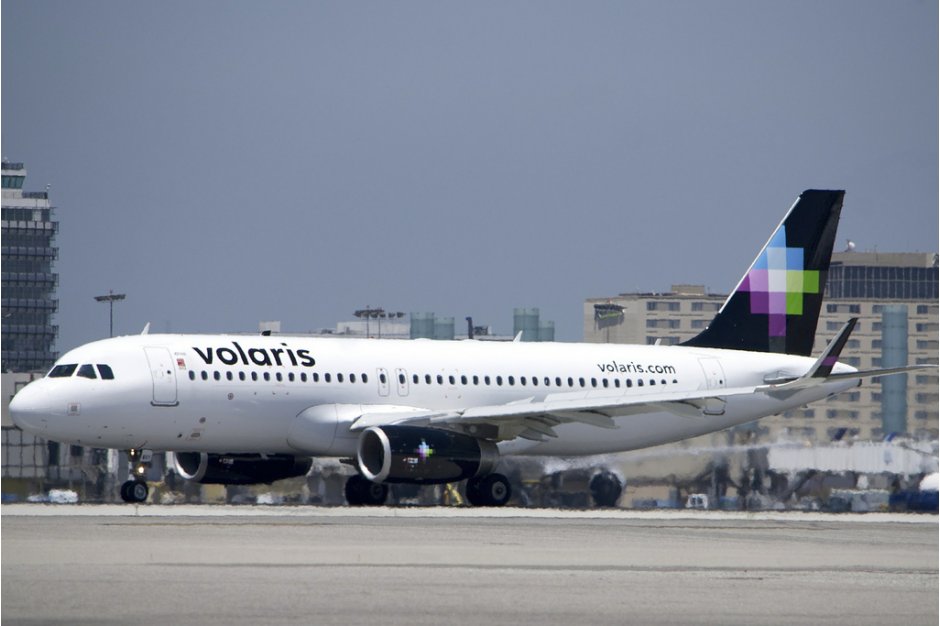 Volaris is seeking to join Aeromexico and United Airlines in the Mexico City – Washington Dulles International market in 2017 and introduce new links to Mexico City from Ontario and San Jose in 2018 as part of a request for eight slot pairs at Mexico City and two slot pairs in New York. In its application, the airline calls for five new slot pairs in Mexico City for summer 2017 and three more in summer 2018 and single slots pair awards in New York for 2017 and 2018 to deliver a total of nine new routes from Mexico City and a New York – Cancun operation.
In order of priority, the request phase one slots will be used in 2017 to deliver an additional daily frequency between Mexico City and New York; launch daily flights to San Antonio and the aforementioned Washington Dulles, and to add additional daily flights to Chicago and Los Angeles. The phase two slots will be used in 2018 to enable Volaris to grow Mexico City flights to Oakland and Denver to a year-round schedule, as well as to launch the proposed Ontario (three times weekly) and San Jose (four times weekly) flights using a shared slot pair. The second New York slot is proposed for a new daily Cancun flight.
Volaris began operations in 2006, commenced service to the US in 2009, and began operations from Mexico City to the US in 2011. But, the low-cost carrier says that until now it has lacked the access to Mexico City that it has needed to meet the needs of travellers in the local market, but plans to replicate its success in other Mexican cities by using its allocated slots to grow, what it describes as a "constrained and somewhat stagnant US-Mexico City market", by offering low fares to stimulate passenger demand.
Analysis of schedule data from intelligence provider OAG shows that Aeromexico and Delta had a combined 46.0 per cent share of the two-way capacity between USA and Mexico City last year with the Mexican flag carrier the largest operator in the market with a 37.4 per cent share. In total, five US and four Mexican airlines provide service between the US and Mexico City linking 29 destinations with Mexico's largest international air gateway via non-stop flights.
This market grew 6.4 per cent in 2016 and is forecast to increase beyond ten million bi-directional seats for the first time in 2017, with 6.5 per cent growth already forecasted for the year even, based on current published schedule. The main growth is being delivered by Volaris (up 70.4 per cent) and Interjet (up 41.7 per cent) with the largest US markets in terms of capacity in and out of Mexico City being Los Angeles, Miami, Houston Intercontinental, New York JFK and Dallas Fort Worth International.