Thomson Airways to Offer Direct Flight to Costa Rica
Poppy Marello
October 09, 2014
An upgraded fleet in the form of a further two Dreamliners and 47 new Boeing 737 MAX aircraft by 2020 will allow Thomson's five year vision to 'change the face of holiday flying', through new state-of-the-art aircraft. It will also give Thomson Airways one of the youngest fleets in the UK, with an average age of five-years.
Over the past ten years, there has been a shortage of non-stop flights to Costa Rica from the UK. First Choice offered a series of 23 weekly flights in 2008 and Thomson offered a series of nine weekly flights in 2010 and 17 in 2011, all of which were between London Gatwick (LGW) and Liberia (LIR).
In our analysis, below, we look at annual bi-directional O&D passenger demand between the United Kingdom and Costa Rica. Despite the limited non-stop capacity on offer, an increasing number of travellers are flying between the two countries with numbers rising 64.9 per cent between 2004 and 2013, when the 40,000 annual passenger milestone was exceeded for the first time. Around 3,000 passengers a year are flying to or from Liberia, a figure that will rise with the return of the Thomson leisure flights.
The new Dreamliner aircraft will enable Thomson Airways to increase its long-haul capacity and fly to new destinations. Other destinations currently being considered include expanding operations in the Eastern Caribbean to islands like St Lucia and Antigua, in the Antilles to Bonaire and Curacao and South East Asia to Vietnam and Malaysia. The Costa Rica route will depart weekly from London Gatwick (LGW) to Liberia (LIR) from November next year.
The new 737 MAX fleet will aim to improve short and mid-haul flights for passengers, with the aircraft expected to be 14% more fuel efficient than the current 737.
The current 737 and 757 fleet will also undergo a multi-million pound refurbishment this winter to improve the comfort and service provided on-board. Some of the current fleet will also be used to conduct trials on the plans in place for the 737 MAX fleet, including a 'private pod' which will see three seats converted into two with a separating table for champagne, in-seat charging, and mood lighting.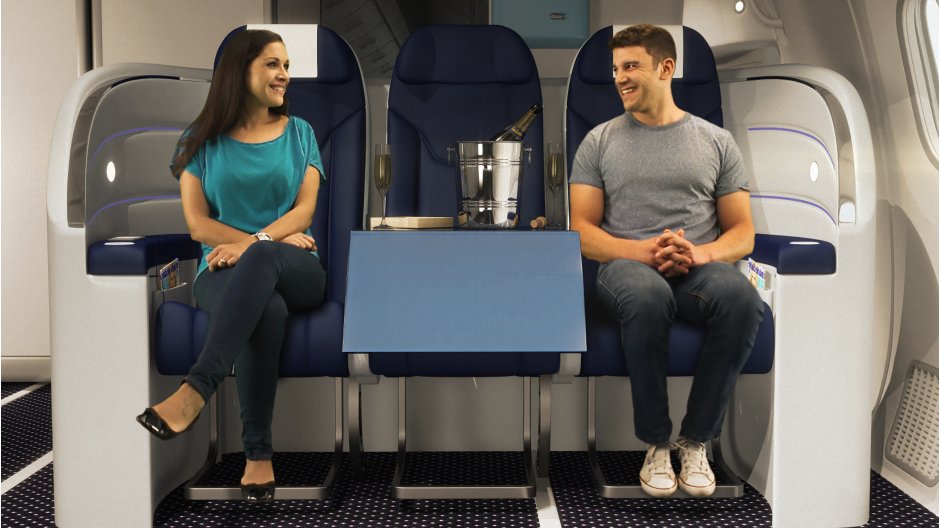 The airline has also revealed plans to introduce more innovative concepts to cater for families, groups and holidaymakers alike, such as a 'family booth' containing more social seating for 4-6 people situated round a table.
Thomson also plan to introduce an on-board kid's club- bringing fully trained crew to help parents keep their children entertained with arts, crafts, and quizzes that relate to the destination. Another extra to be introduced to the on-board crew is the 'HolidayMaker' - a member of the resort team with extensive knowledge of all there is to do in the destination and will be able to offer advice and recommendations to customers.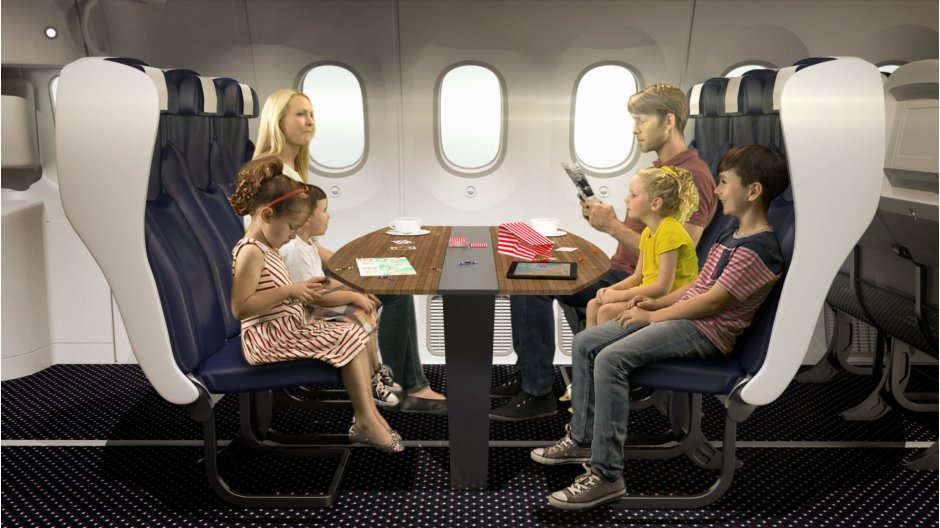 There are also plans for an iPad enabled crew on board, to improve in-flight customer service by offering destination information and passing special requests onto the resort team.
Improvements to the entertainment will include new content and channels, such as bedtime stories for children, specific teenage content, and destination inspired channels. The state-of-the-art entertainment systems will include enhancements such as room upgrades, advance check-in and resort experience bookings.
David Burling, Managing Director of TUI UK & Ireland, said: "Our overall goal is to make travel experiences special and, as the flight marks both the start and end of the holiday, we see it as an integral part of the whole holiday experience."
"We'll achieve this by continuing to invest in our fleet, in state-of-the-art aircraft like the 787 Dreamliner and 737 MAX, in our on-board technology connecting the flight experience to that in resort and in product and service innovations that are entirely relevant to the holidaymaker both today and tomorrow," he said.