Thomas Cook outlines its long-haul vision for secondary airports
Routes News
May 18, 2017
When it comes to route expansion for Thomas Cook Group Airlines, there is a shared belief that the opportunities lie with secondary airports.
Whether it is in the long-haul or the short-haul market or through the group's two main airlines, the British Thomas Cook Airlines and German Condor, point-to-point operations to the less busy airports are seen as key to the future.
Jens Boyd, head of group long-haul at Thomas Cook Group Airlines, says the strategy is particularly necessary in the transatlantic market where competition for passengers remains fierce.
The situation has been further worsened by the arrival of low-cost carrier (LCC) Norwegian which has largely introduced its long-haul offering in that very market.
This has forced traditional legacy airlines like British Airways (BA) to react aggressively, mostly by ramping up the capacity on its own routes while maintaining a heavy presence in its historical primary airports like London Heathrow Airport.
Secondary first
To avoid being caught in the crush, Boyd believes the decision to focus on secondary airports is the way forward for charter airlines like his.
He adds: "The demands on the transatlantic market are still high. People are piling capacity into it and while there might still be demand which is increasing for some destinations in Europe, the airlines, tourist boards and operators still need to stagger the traffic flow.
"To sustain our own network development [in this market] we'll be adding secondary points in the US like New Orleans rather than using the hub system to add more and more routes. We see ourselves operating more point-to-point flights in the long-haul sector [in the future]."
The group's head of flight planning Henning Lindemann agrees secondary airports are currently key to Thomas Cook's future route development in both short and medium-haul markets too. This is because they offer fewer operational constraints while providing the group with opportunities to exploit niche markets.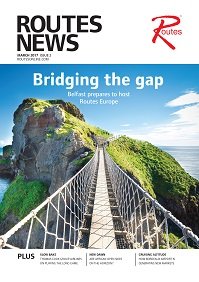 ---
This article first appeared in Routes News, issue 2 2017.
---
He also argues that by developing the operator's winter schedules in both short and medium-haul destinations to a greater extent, so the business will be less susceptible to the peaks and troughs of the traditional European market and will see it further differentiated.
Lindemann says: "We are considering niche operations mainly from promising markets while the main focus of what we are doing as airline operators is on routes with a year-round potential. We want to balance out the winter and summer seasons so we need to focus on more winter destinations like the returning market in Egypt.
"In Germany we are investing in it [the Egyptian market] and we are seeing the passenger numbers rising and we are about to consider growing in the Red Sea destinations.
"The niche strategy works more in the summer, for instance in the German market we are looking at more niche destinations in Greece. As far as I am concerned, these opportunities apply more to secondary airports."
While both are in agreement on the overall strategy, Boyd admits it is more likely to be implemented in the long-haul markets where Thomas Cook has enjoyed considerably more growth than in the short-haul.
He adds: "We've been growing long-haul faster than short-haul in the past three to four years. We are very happy with the way long-haul is developing."
Boyd adds some of this has been in reaction to geopolitical events beyond the operator's control. For instance, a coup and terrorist attacks in Turkey last year led to weakened demand for the destination in Germany where the group has traditionally been a market leader. Similarly events in Egypt in 2015 forced a temporary rethink on capacity.
However, he adds the long-haul market is easier for Thomas Cook to operate in as even with carriers like BA and Norwegian becoming increasingly competitive there.
Boyd says: "The short- and medium-haul markets have been under a lot more pressure than the long-haul. It is more benign in the long-haul sector than the others, but that is changing with people like Norwegian pushing in.
"But it is still much more difficult for any airline to start a long-haul route than a short-haul route."
He argues LCCs implementing a long-haul strategy suddenly find crew costs go up as they are legally obliged to rest them for days at a time, while it is much harder for the carriers to get the same airport cost reductions they enjoy in the short-haul markets. He adds: "The price is still very much the same for everyone, it is still hard for the LCCs to affect the traditional airlines in the long-haul market."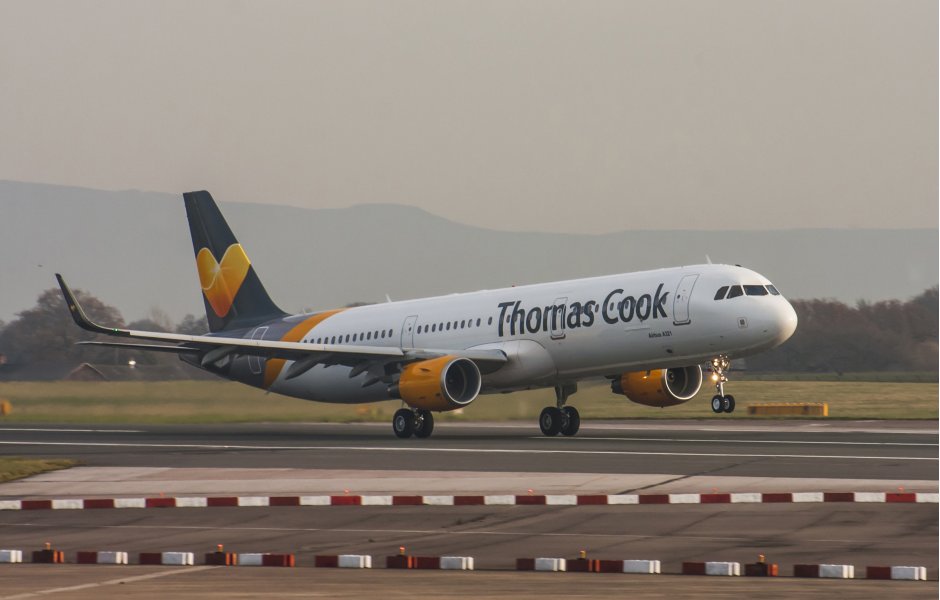 Boyd also argues the airline group's route development strategy benefits from the fact that it is part of a tour operator which drives extra customers to it. He said this accounts for around a third of the airlines' routes as the operator requires the airlift to fill its hotels in the destinations.
Boyd says: "This means we offer destinations we would never have previously dreamed of flying to. It is a very broad network although we end up with some routes that we might be operating to once or twice a week.
"Our destinations that are tour operator driven include Cuba and the Dominican Republic while both Mombasa and Mauritius were developed with the tour operator."
Lindemann adds: "This depends a little bit on the market. In purely tour-operatordriven markets the tour operator points us in the right direction according to our source markets. This is not limited to just Thomas Cook tour operations, it us the same for others."
Emergency plans Boyd says being a partner with a tour operator also helps the airlines deal with a crisis, for instance in the case of Turkey last year when the problems led to a considerable softening of demand.
"Last year Turkey accounted for about a third of our capacity and we were able to switch that around," he adds. "We wouldn't have been able to do that purely as an airline. It would have been very hard for us."
He says a further third of Thomas Cook's new routes are decided purely by the airline with the tour operator section taking no responsibility for them at all. The final third comprises of routes where the airline believes a market exists, but they must then convince their tour-operating colleagues to buy seat commitments in order to grow the frequencies.
Thomas Cook's top 10 destinations - total seats Q1 2017
Data provided by OAG
| | |
| --- | --- |
| MAN | 152,135 |
| LGW | 123,253 |
| TFS | 92,355 |
| ACE | 63,345 |
| GLA | 36,730 |
| LPA | 36,730 |
| FUE | 36,500 |
| HRG | 32,115 |
| EMA | 31,240 |
| BHX | 30,800 |
| BGI | 26,689 |
In the meantime, Boyd and Lindemann In the meantime, Boyd and Lindemann both agree that the increasing trend of tourist boards getting more involved in route development is a positive move for the industry as a whole.
Boyd says: "Five or ten years ago destinations were happy to have no say and the job was done. In the last three to four years we have been working very closely with the destinations."
However, Lindemann argues there is still room for improvement, adding: "At the moment there is good cooperation between the airlines and the airport, something that's been well developed at the Routes conferences and they are bringing in tourist boards. In the best case scenario, all three sit together.
"I would still like to see airports and local tourism authorities speaking to each other a little bit more. The tourist board brings the numbers and, compared with the airport, has more in-depth knowledge like knowing the leisure offering [in-resort] and the right marketing messages."
In which case it becomes obvious why secondary airports have such a primary focus for the Thomas Cook Airlines Group. Not only do they provide new routes and allow the group to duck much of the competition but with the increase in tourism board participation, they provide new destinations for an ever-hungry market.
Thomas Cook route map Q1 2017
Powered by OAG