Sun-Air's new UK routes bring back BA brand to Bremen
Richard Maslen
September 07, 2016
Scandinavian regional carrier Sun-Air is to introduce additional air links into the UK through its franchise arrangement with British Airways (BA). The carrier will launch flights to both London City and Manchester from Bremen this winter, bringing the BA flight code back to the German city for the first time in almost 15 years.
The Danish operator already connects its home market of Billund with London City and Manchester as well as offering flights linking Aalborg and Billund to Humberside. It has served as a British Airways franchise partner for 20 years with a route network primarily tailored to business travellers, with direct routes to major cities at home and abroad.
As a condition of its arrangement with BA and as an affiliate member of Oneworld, it offers the same full in-flight offering of the UK carrier: complimentary food, snacks and drinks, free newspapers and level of service.
Sun-Air will inaugurate an eleven-times weekly link between Bremen and Manchester and ten-times weekly operation to London City from October 31, 2016 and in the process will open a new operational base in Bremen to service the network.
Bremen is an important business and manufacturing hub and both routes will provide strong business connectivity with two rotations every weekday. They will be served using a 32-seat Dornier 328jet.
"We have over the years developed a great deal of experience with servicing the regional business sectors where focus is on point to point routes, optimised flight schedules tailored to the regional needs with morning departures and evening returns and a high level of in-flight service," said Kristian Tvergaard, commercial director, Sun-Air.
"We are very pleased with the close cooperation we have had with Bremen Airport in bringing this valuable market opportunity to life and already the new route has had attention and support from both German and British business people," he added.
The new Sun-Air flights will represent the return of direct flights between Bremen and London City for the first time in ten years after OLT ended its operation on the route in October 2006. The Bremen – Manchester route is already flown on a twice weekly basis by Ryanair but it is displaying no availability into the winter season. The low-cost carrier also currently serves Edinburgh and London Stansted from the German city.
There are strong business links that will underpin these two routes with aerospace, engineering and consulting industries to Manchester and banking, consulting and the food industry into London. Bremen has a strong economy and its 660,000 inhabitants include the highest density of income millionaires in Germany. The city is Germany's fifth biggest industrial location, but ranked third in regard to disposable income among all German states and with a GDP of 47,603 Euro per capita in 2015, it ranks second in the country.
Through the BA code, the Sun-Air flights also bring a oneworld presence back to Bremen and strong propoistion for business travellers, boosting its full-service carrier offer from the airport up to nearly 50% of flights. "The brand "British Airways" completes our portfolio of major flag carriers optimally." said Jürgen Bula, chief executive officer, Bremen Airport.
It is a major new based operation for Bremen Airport to shout about during the forthcoming World Routes forum in Chengdu, China, where its air service development team will be mainly working on securing connections to East Europe, Spain, Italy and further boosting business connections.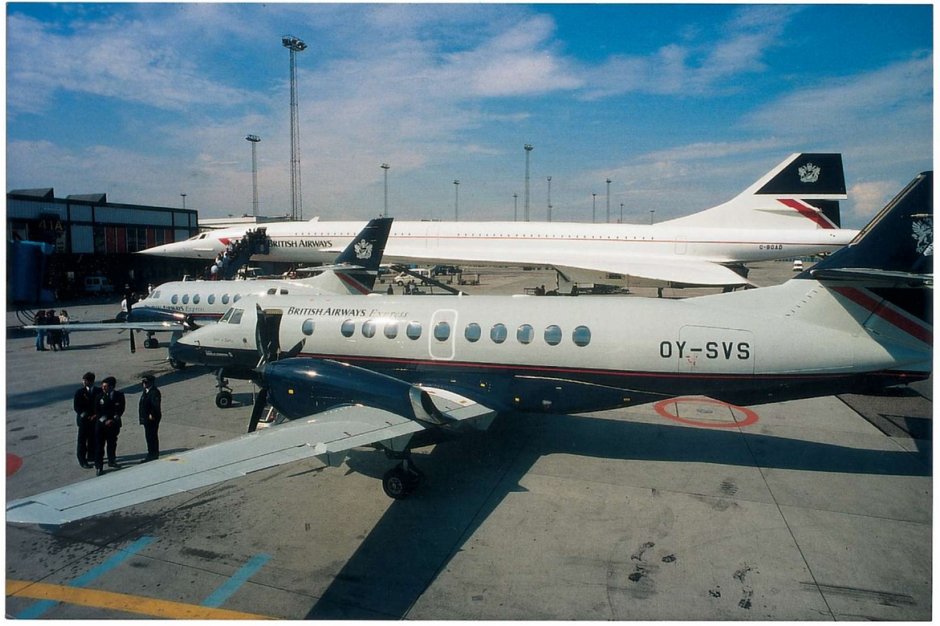 Sun-Air became the first airline outside of Great Britain to join forces with BA when it signed-up as a franchise partner in May 1996. At that time the airline was a large operator of domestic and Scandinavian routes with up to 246 weekly departures linking Skive, Thisted, Sindal, Aarhus and Odense to Copenhagen, as well as routes connecting Jutland and Copenhagen to the rest of Scandinavia i.e. Gothenburg, Oslo and Stockholm Bromma.
At the start of last month it celebrated 20 years since the operational initiation of the agreement, a partnership that has its roots in the carrier's attention to detail and high service level. This had led BA managers in Denmark and Norway to alert senior management to the airline and resulted in secret franchise negotiations taking place in the Danish town of Ebeltoft in the first half of 1996.
"We are so proud that we succeeded in allying with British Airways 20 years ago. I clearly remember what an honour it felt to be the first company outside the UK that signed such a deal. We had massive expectations for the new partnership and they have all been fulfilled. We have learned a lot over the years, with British Airways high safety standards in particular taking us to a completely new level", says SUN-AIR's founder Niels Sundberg.
Including its new links, Sun-Air, now links three airports in Jutland and 12 cities in Norway, Sweden, Germany and Great Britain.