Routes In Brief: Rolling Daily Updates (W/C March 21, 2022)
David Casey
March 25, 2022
Welcome to our rolling daily coverage of new routes alongside services that are scheduled to resume.
Do you have a story you would like us to feature? Let us know your network news.
---
March 25
Widerøe is launching three new destinations from Routes Europe 2022 host Bergen (BGO), connecting the Norwegian city with Florence (FLO), Nice (NCE) and Palma de Mallorca (PMI). Service to Florence and Palma will be 1X-weekly on Saturdays, while Nice will receive three flights per week. All three routes will start on June 25 using Embraer 190-E2 aircraft. In addition, Widerøe is increasing frequencies between Bergen and Alicante (ALC) with two extra weekly departures on Tuesdays and Thursdays.
---
UK regional carrier Loganair will operate regular flights between City of Derry Airport (LDY) and Edinburgh (EDI) from May 17. The new connection will operate 3X-weekly on Tuesdays, Fridays and Sundays, with increased frequency during the peak summer months when additional flights will be available on Thursdays and Saturdays.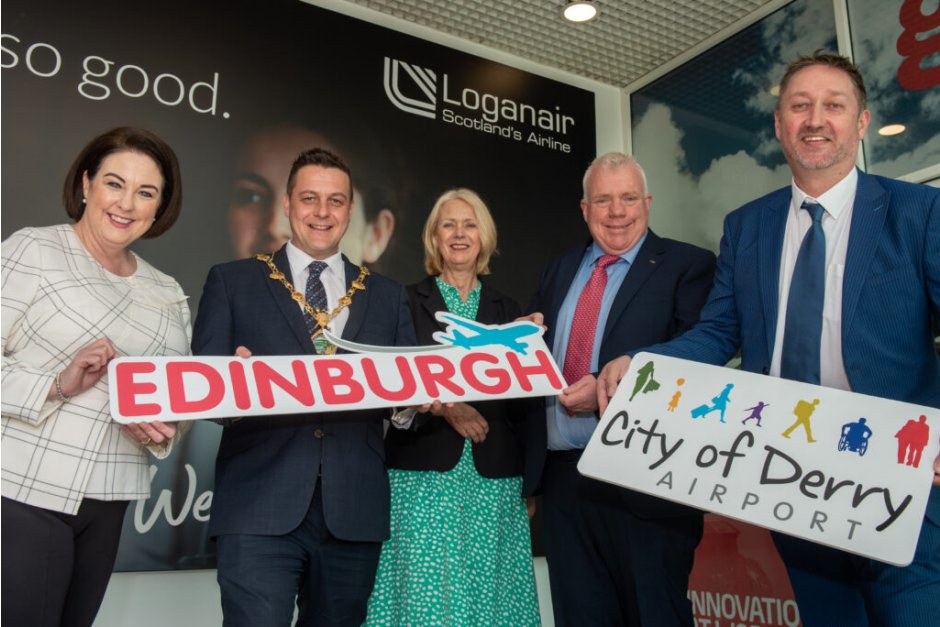 ---
Virgin Atlantic is adding second daily service between London Heathrow (LHR) and Delhi (DEL) from June 1. The move means the airline will offer a morning as well as a night departure from Delhi to London. The UK carrier is also making some adjustments to its flying schedule to Mumbai (BOM) from March 27 onwards. The flights will now have an afternoon departure arriving into London Heathrow in the evening. "This will be our largest ever flying programme to India, which is our third largest market globally," said Alex McEwan, country manager South Asia at Virgin Atlantic.
---
Iberia plans to fly 85% of its 2019 capacity during the northern summer 2022 season. The Spanish carrier said it would offer up to 340 weekly long-haul flights—220 to Latin America and another 120 between Europe and North Atlantic destinations. The airline will reach pre-pandemic levels in Europe and its subsidiary Iberia Express will increase its capacity in the Balearic and Canary Islands by nearly 30% over 2019. Among the new routes being launched is Madrid (MAD)-Washington Dulles (IAD), which will run 4X-weekly from June 1 through October 29.
---
March 24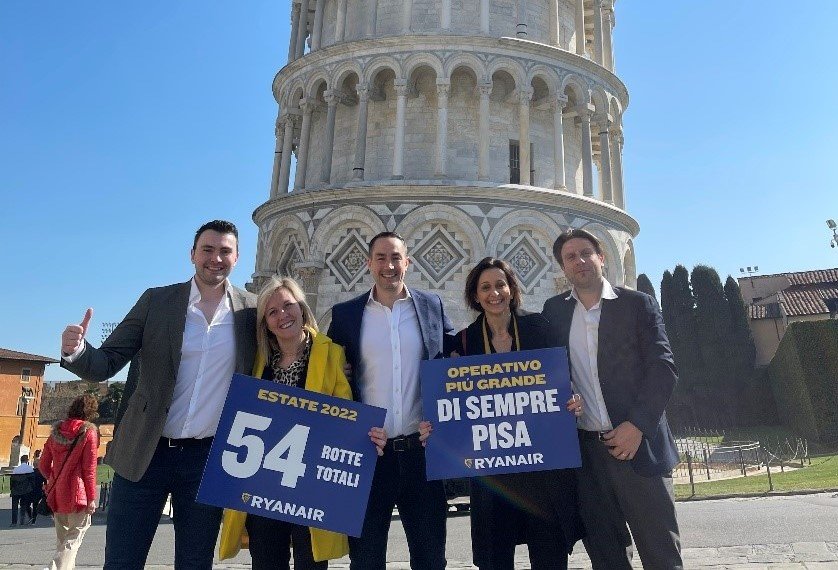 Ryanair is adding eight new routes from Pisa (PSA) in Italy, increasing its network from the airport to 54 destinations. Flights to Agadir, Bordeaux, Cork, Memmingen, Palma, Paphos, Wroclaw and Zadar are being launched during summer 2022. The ULCC plans to base eight aircraft at PSA, three of which will be new Boeing 737-8200s. In addition, Ryanair plans to open four new routes from Alghero (AHO) in Sardinia to Bordeaux, Budapest, Cork and Dublin. A total of 160 flights per week will be available from AHO during the summer season across 22 routes.
---
Nigerian airline Air Peace has launched operations between Abuja (ABJ) and Niamey (NIM), the capital of Niger. Flights are currently operating 2X-weekly on Fridays and Sundays. Niamey first joined the carrier's network on Feb. 25 when it started service from Kano (KAN). Additionally, it is understood Air Peace is planning routes to Malabo in Equatorial Guinea and Kinshasa in the Democratic Republic of the Congo as it continues to increase its international reach.
---
---
UK carrier Jet2.com is adding extra frequencies from Manchester (MAN) to destinations in Croatia, Greece, Portugal and Turkey in response to growing leisure demand. During peak summer, an additional weekly frequency will be added to the following routes: Madeira (FNC) will rise to 3X-weekly; Split (SPU) to 5X-weekly; Corfu (CFU) to 10X-weekly; Kefalonia (KEF) to daily; Mykonos (JMK) to 2X-weekly; Heraklion (HER) to 9X-weekly; Dubrovnik (DBV) to 5X-weekly; and Dalaman (DLM) to 17X-weekly.
---
Norwegian has reopened its base in Finland's capital Helsinki (HEL). The airline will initially serve 14 destinations from the airport, rising to 27 as the summer 2022 season progresses. Destinations include Alicante (ALC), Barcelona (BCN), London Gatwick (LGW) and Palma de Mallorca (PMI).
---
March 23
Emirates is adding a second daily flight on its Dubai (DXB)-Melbourne (MEL) route, served by Airbus A380 aircraft. Starting May 1, the airline will offer customers 12X-weekly services between the cities. The additional daily frequency will grow Emirates' capacity to more than 1,000 seats a day. Before the pandemic, international flights brought more than 3.1 million visitors to the state of Victoria each year. Emirates carried about 22% of the 1.3 million passengers that arrived in Victoria from European countries including Germany, France, Italy, the Netherlands and Switzerland.
---
Latvian airline airBaltic plans to offer 92 routes from Riga, Tallinn, Vilnius and Tampere during the summer 2022 season. Flights to a total of 64 destinations will be available from Riga (RIX), 13 destinations from Tallinn (TLL), 12 destinations from Vilnius (VNO) as well as seven destinations from its new base in Tampere (TMP). However, due to current airspace restrictions, the carrier has suspended the planned flights from Riga to Baku and Yerevan for the upcoming summer season.
---
Lithuanian ACMI and charter service provider GetJet Airlines has signed a seven-month agreement to operate flights on behalf of Corendon Airlines. Two GetJet Airbus A320s will be based in Antalya (AYT) during the summer season. "These two aircraft we are leasing from GetJet Airlines will be based in Antalya and will fly European travelers to popular holiday destinations throughout Turkey such as Antalya, Izmir, Bodrum, Dalaman and Alanya," Corendon Airlines commercial director Mine Aslan said.
---
Dubai-based LCC flydubai will operate flights to 34 destinations from Dubai World Central (DWC) from May 9 through June 22 during the northern runway refurbishment project at Dubai International (DXB). Five of these destinations will also continue to be available from DXB. "As we saw in 2019, runway enhancement programmes continue to support the long-term vision for Dubai as it reinforces its position as one of the world's leading aviation hubs," flydubai CEO Ghaith Al Ghaith said. Routes to Addis Ababa, Bahrain, Delhi, Jeddah, Kuwait, Mumbai, Muscat and Riyadh are among those switching to DWC.
---
Ryanair has announced its largest summer schedule from Morocco. The ULCC will offer more than 370 weekly flights from 11 countries across 37 routes. Five aircraft will be based in Marrakech (RAK), three in Fez (FES) and two in Agadir (AGA).
---
March 22
Norway's Widerøe is to launch a 2X-weekly service between Sandefjord Airport, Torp (TRF) in Norway and Nice (NCE) from June 29. Flights will operate using Embraer 190-E2 aircraft. The route has been unserved since October 2014 when Norwegian Air Shuttle ended flying between the destinations.
---
US carrier Avelo Airlines is adding two more flights per week to its recently announced Burbank (BUR)-Boise (BOI) route, increasing frequencies to 4X-weekly during peak summer. A Wednesday and Saturday service will run from June 18 through Aug. 13, alongside Monday and Friday flights. The airline said that more than 50,000 people have relocated to Idaho and over the last five years, and Californians make up 46% of the migration to the area. "This trend was an important consideration in our decision to fly between LA and Boise," Avelo CEO Andrew Levy added.
---
Air Europa is increasing frequencies between Madrid (MAD) and Sao Paulo Guarulhos (GRU) to daily from March 28. The airline is currently offering a 5X-weekly service using Boeing 787-9 aircraft. The increase to 7X-weekly takes the route back to pre-pandemic levels.
---
Singapore-based LCC Scoot has today launched is first flight to London Gatwick (LGW). The airline originally intended to begin a Singapore (SIN)-London Gatwick service via Bangkok Suvarnabhumi (BKK) in December, but the start date was pushed back following the omicron outbreak. Flights will initially operate twice a week on Sundays and Tuesdays using 787-8s. A Thursday flight will be added from May 5.
---
KLM plans to fly to 96 European and 71 intercontinental destinations during the summer season from March 27 through Oct. 29. The airline said it has responded to the easing of restrictions in Europe by expanding capacity on European routes by 10% compared to last year, almost matching the 2019 pre-pandemic level. This amounts to about 16 million seats in total. KLM has also increased capacity on its intercontinental route network by 17% compared to last year.
---
March 21
Oman Air and SalamAir have announced plans to deepen their cooperation and align networks in and out of Oman. "Offering passengers more convenience and connectivity is something both airlines do well, so cooperating on strategic routes makes perfect sense for us," Oman Air CEO Abdulaziz Al Raisi said. "The significance of this cooperation is further strengthened within the context of Oman's Vision 2040 Strategy, where both airlines play a crucial role as enablers of the Strategy's tourism pillars through enhanced travel options into Oman."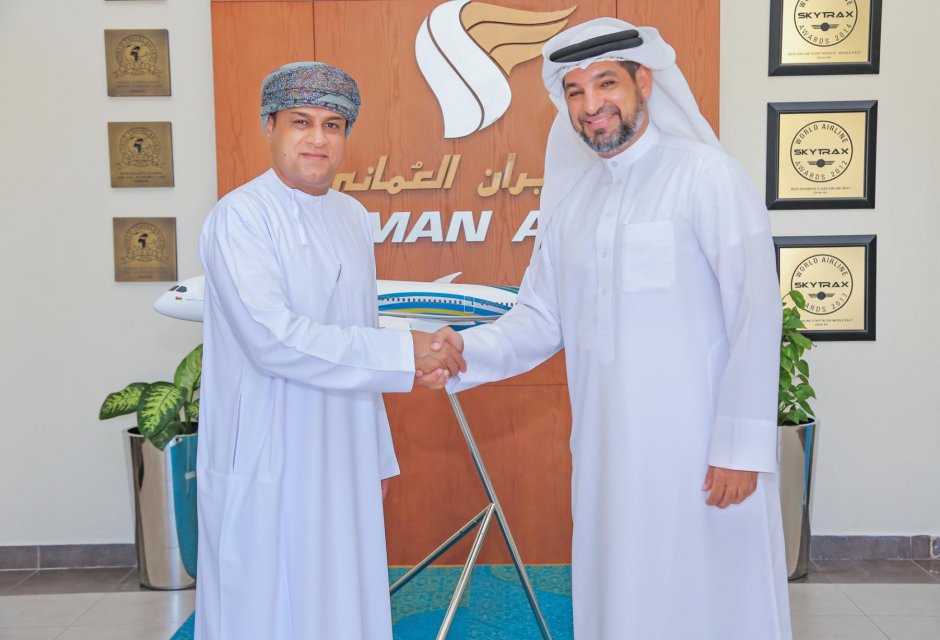 ---
UK regional airline Eastern Airways is to start serving Cornwall Airport Newquay (NQY) this summer. The new service from Humberside Airport (HUY) will start on April 1, operating twice a week on Mondays and Fridays. The carrier said the flight schedule has been designed to provide maximum opportunity for long weekend stays, weekly commuting and those who also wish to visit friends or family.
---
Transavia France is to offer nonstop service between Luleå Airport (LLA) in Sweden and Paris Orly Airport (ORY). The route, in partnership with tour operator Quartier Libre, will operate once a week on Fridays. Flights will start in December and be available for 14 weeks during the winter season. A large share of seats will be for charter operations and sold through Quartier Libre, but tickets in scheduled service will be sold for the remaining capacity through Transavia France.
---
Czech airline Smartwings and German LCC Eurowings have started the first phase of a codeshare partnership. Beginning March 21, Smartwings will place its code on Eurowings flights between Prague (PRG) and 16 destinations: Alicante, Athens, Barcelona, Birmingham, Bristol, Cologne, Copenhagen, Düsseldorf, Faro, Hamburg, Heraklion, Larnaca, Malaga, Mallorca, Rome and Stockholm. "The launch of our partnership comes at exactly the right time," Eurowings CEO Jens Bischof said. "After two years of being locked up at home, the desire to travel is stronger than ever before. We are currently seeing a surge in bookings, not only in the Czech Republic, but across our entire route network."
---
Icelandic startup Niceair has opened reservations for three routes from Akureyri Airport (AEY). The airline plans to serve Copenhagen (CPH) twice a week from June 2, London Stansted (STN) twice a week from June 3, and Tenerife South (TFS) once a week from June 8.
---
---
KLM has resumed flights from Amsterdam (AMS) to Bali (DPS) for the first time since April 2020, operating via Singapore (SIN). The carrier will operate two flights a week until mid-May and then plans to increase flights to three times weekly until the end of September, subsequently increasing to five times weekly through October. Before the pandemic, KLM flew daily between Amsterdam and Bali via Singapore.