Route rundown: LHR-GRU, TLV-DUB, ICN-MNL
Nigel Mayes
September 12, 2019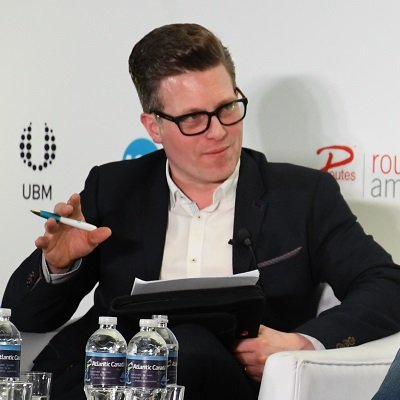 Nigel Mayes is the senior vice president, consulting & product development at ASM. Nigel has more than 15 years' experience in route development and is responsible for product development at ASM.
The sister company to Routes, ASM is the world's leading route development consultancy and has supported the creation of new air services since 1993.
---
Route 1: London Heathrow – Sao Paulo Guarulhos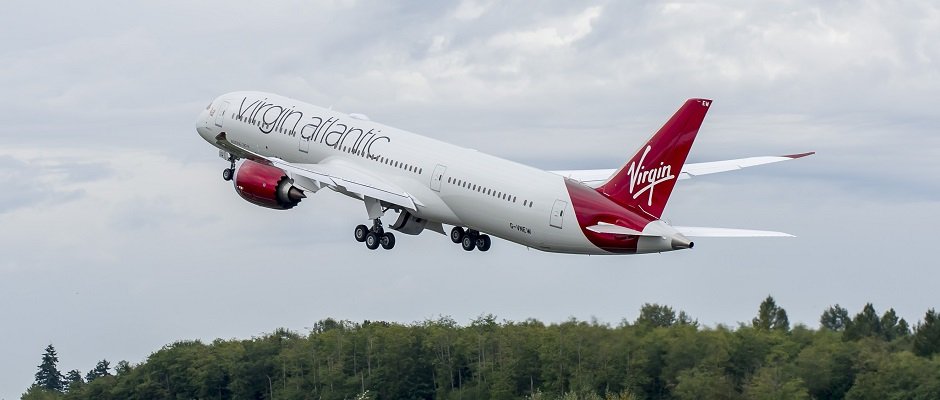 Data
| | |
| --- | --- |
| Carrier | |
| Aircraft | Boeing 787-9 |
| Frequency | Daily |
| Start date | 29 March 2020 |
| Distance | 9,460 km |
| O&D traffic demand (2018) | 191,561 |
| Growth % YOY | 2.6% |
| Average one-way fare $ (2018) | $998.09 |
Insight
Operating daily between London Heathrow and São Paulo's Guarulhos Airport, the 11 hour 55 minute flight will become Virgin Atlantic's first into South America. Launching on 29 March 2020, the route will be operated with Boeing 787-9 aircraft, featuring 258 seats. This includes 31 upper class seats, 35 premium economy seats, and 192 economy seats.
The carrier said its tour operator Virgin Holidays intends to launch a full product offering within Brazil for the first time in order to support the route. Juha Jarvinen, Virgin Atlantic's executive vice president – commercial, added that the opportunities for corporate customers "are huge" thanks to the number of multinational businesses located in the Brazilian city.
In addition to targeting leisure and business passengers, Virgin Atlantic hopes São Paulo will be a popular cargo route. With multiple tonnes of capacity each day, it expects to carry regular shipments of car parts, pharmaceuticals, food and agricultural products.
Given Delta's 9.5 percent stake in GOL and its 49 percent stake in Virgin Atlantic, this route is almost a case of "joining the dots". GOL has 25 percent of the seats at Sao Paulo Guarulhos International Airport.
Virgin Atlantic will compete directly on LHR-GRU with oneworld alliance partners British Airways and LATAM Airlines Group, which each currently operate one-daily flights. O&D traffic between the UK and Brazil has grown for two consecutive years, rising by 2.3 percent year-on-year in 2018 to 496,740 two-way passengers.
In addition to British Airways and LATAM's LHR-GRU flights, British Airways also flies daily from Heathrow to Rio de Janeiro's Antonio Carlos Jobim International, while Norwegian flies four times per week to the Rio de Janeiro airport from London Gatwick.
---
Route 2: Tel Aviv – Dublin

Data
| | |
| --- | --- |
| Carrier | |
| Aircraft | Boeing 737-800 |
| Frequency | Three-weekly (from 4 June 2020) |
| Start date | 26 May 2020 |
| Distance | 4,035 km |
| O&D traffic demand (2018) | 42,800 |
| Growth % YOY | -6.0% |
| Average one-way fare $ (2018) | $297.68 |
Insight
El Al Israel Airlines in the summer 2020 season plans to add two new European routes, including a service resumption. As reported by Airlineroute, service from Tel Aviv to Dublin and Dusseldorf are now open for reservation. Flights to Dublin will begin on 26 May 2020, initially two-weekly rising to three-weekly from 4 June. The three-weekly Dusseldorf route, which the airline last operated in November 2001, will resume on 1 June.
Tel Aviv - Dublin has a surprisingly large market at more than 40,000 two-way passengers. Dublin is the European headquarters for tech giants such as Google, Facebook, Yahoo, eBay, Paypal, Dropbox, and Airbnb, while Tel Aviv is home to some of the world's biggest centres of research and development.
The route is therefore expected to attract significant business interest, with Mattan Lass from Ireland Israel Business describing it as a "game-changer" for Israeli companies looking to access European markets following Brexit. There should also be a strong market for religious traffic inbound from Ireland, as well as good outbound tourism traffic from Israel.
Dublin Airport is home to a US Preclearance (USCBP) facility, enabling US-bound passengers to undertake immigration and customs inspections at the airport. The connecting opportunity to the US should be an obvious opportunity with almost two-thirds of the Israel – USA market travelling indirect (60 percent) and the substantial US capacity out of Dublin.
However, making the schedules work is a challenge given the requirement to arrive in Dublin in the morning would need a middle of the night departure from Tel Aviv. This could be difficult from a slot and attractiveness to the consumer perspective.
In August, more than 3.4 million passengers were welcomed at Dublin Airport , a 6 percent increase over last year, making it the busiest August ever in the airport's 79-year history. Transatlantic traffic to and from North America increased by 5 percent, with more than 490,000 passengers travelling on this route sector last month.
In the last quarter, El AL started new routes to San Francisco, Las Vegas and Manchester, while a new route to Nice started in January.
---
Route 3: Seoul – Manila

Data
| | |
| --- | --- |
| Carrier | |
| Aircraft | Airbus A330-900neo |
| Frequency | Daily |
| End date | 29 March 2020 |
| Distance | 2,607 km |
| O&D traffic demand (2018) | 1,221,763 |
| Growth % YOY | 13.6% |
| Average one-way fare $ (2018) | $205.14 |
Insight
As reported by Airlineroute, US carrier Delta Air Lines has opened reservation for its planned Seoul Incheon – Manila route, which will replace its existing service between Tokyo Narita and Manila. This route, to be operated by Airbus A330-900neo is considered as a resumption, as Northwest Airlines ended Seoul – Manila in October 1994.
The move comes as the carrier prepares to transfer all of its operations from Narita Airport to Tokyo's Haneda Airport from March 2020. Reservation has now opened to Haneda from seven US cities, including new service from Seattle, Detroit, Atlanta, Honolulu and Portland.
By launching Seoul Incheon – Manila, Delta will be able to retain its slots in the Philippines capital as well as supporting its joint venture partner Korean Air. Delta said that serving Manila through Seoul would offer passengers "superior connectivity" to more than 290 destinations in the Americas and 80 in Asia.
Source: Sabre Market Intelligence
---