Respecting the regionals - the role of small jets and turboprops
Routes News
June 19, 2017
Operators of turboprops and small jets fulfil a vital role, whether serving remote communities, connecting airports and feeding hubs that mainline carriers won't, or flying under a franchise, making an otherwise unprofitable route viable for a big brand airline. If they didn't exist, you would have to invent them.
In the US, regional carriers operate a healthy 44% of all flights and the country's Regional Airline Association members boasted an average 80.55% load factor in 2015, the latest figure available. The average trip length, 770km, has remained pretty constant for the past decade.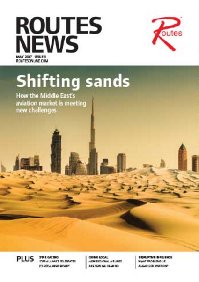 ---
This article first appeared in Routes News, issue 3 2017.
---
In Europe, things are different, but figures from the European Regions Airline Association (ERA) still point to a role for the sector. The ERA estimates that Europe's big five carriers operate 55% of intra-European flights, but that the remainder of the market is occupied by 160 airlines, illustrating how diverse and buoyant the sector is.
For route developers, regional airlines are more nimble than major carriers and often offer greater frequency, meaning a fresh set of passengers and accompanying purchasing power passing through the airport every few hours.
Flybe, for example, opened 52 new routes in the last financial year and, while this has since proven to have been over-optimistic, it currently boasts just over half of all UK domestic traffic. Troubles aside, Flybe and airlines like it are an important revenue source for smaller airports particularly.
There is no denying it can be tough – regional carriers have to put up with greater competition in that a rail or road journey of up to four hours can compete with a one-hour flight. Rail's advantages include no security queues or Air Passenger Duty, it is easier to work onboard and passengers leave and depart from city centres. Flights are also arguably more subject to delays and cancellations caused by the often inclement UK and European climate – Flybe recently attested to this by partly blaming winter weather for an expected small loss this year.
Nevertheless, there remains a niche for those 160 carriers, among them Scotland's Loganair. MD Jonathan Hinkles is a subscriber to the four-hour rule. "We have only one route that does not cross a body of water. Throughout the rest of the UK, if it is less than four hours by another mode of transport, air is no longer viable. We have a very clear and sustainable reason for our route network."
Hinkles is convinced of the role airlines like his play. "Some areas do not have the density of travel to make low-cost work. There is space for a specialist to provide a community service, absolutely," he says. However, he adds that an improved rail service in some areas can mean that the scope for reviving an air route is slim.
"There was a Glasgow-Aberdeen service 20 years ago," he says. "People say 'bring it back', but the train was a lot worse and you could breeze through airports then. You can't now."
Loganair adopts the tartan tail again in September, after breaking free from the Flybe franchise following a proposed fees hike, but in this it seems to be bucking the trend, as in the past few years airlines like Dublin's CityJet have taken on significant franchise deals and turned towards the white label model.
Simon McNamara, ERA director general, confirms wetleasing's popularity. "In our last survey, over 70% of our membership offered aircraft, crew, maintenance, and insurance (ACMI) as a core business. ACMI offers airlines the ability to lease in aircraft that don't sit on their books and they can shed capacity quickly if needed."
ERA members boast more than 600 aircraft among 53 airlines and McNamara, who will later this year become Flybe's communications director, believes "there is always going to be a market for those flexible carriers that can move quicker".
KLM Cityhopper's new partnership with CityJet is a perfect example that works for both big brands and regional partners. In February, Cityhopper – itself technically a regional carrier – announced a return to London City Airport after an eight-year absence, with four weekday flights, recognising that the UK airport is now popular enough to act as a feeder for KLM's long-haul flights from Schiphol.
However, KLM has a challenge to overcome British Airways' dominance that it has built on the route in the Dutch carrier's absence, with seven frequencies a day, so from May, Cityhopper will wet-lease two Avro RJ85 aircraft from CityJet to operate four additional services each weekday. In effectively taking over CityJet's existing Amsterdam flights, KLM has seamlessly gained critical mass, not just matching but also surpassing BA's frequencies.
---
Read more
Flybe forms alliance with Eastern Airways
Connections key as Flybe gears up for growth
---
Effective partnerships
In a similar way, CityJet will also operate a number of existing KLM flights to Birmingham, Hamburg, Bordeaux and Belfast. It is a partnership that follows a 2015 deal with SAS, with eight CityJet Bombardier CRJ900 jets operating in the Nordic region in SAS colours and four more to follow in 2017.
As part of this project, CityJet purchased Finnish airline Blue1, whose staff now form the nucleus of its Nordic operation. CityJet continues to operate six routes at London City under its own colours and the operation there encapsulates the airline's new approach: a mixture of scheduled services and wet-leases for other airlines.
Another successful partnership is the one between Aer Lingus and Stobart Air, which has been a big factor in the growth of Aer Lingus's transatlantic services. Last year saw Aer Lingus's biggest transatlantic expansion in 58 years when seat capacity moved above two million for the first time.
Connectivity to Dublin is a vital part of this, with Stobart operating as Aer Lingus Regional, feeding up to 620 flights per week on 26 routes from points in Ireland, the UK and France.
Ronan Whitty, Stobart's head of revenue management, says these routes accounted for 1.45 million passengers last year and adds that "we are on course to exceed this number in 2017".
Other collaborations can make the regional model work, with corporates often prepared to contribute to a route needed for employees. Even if they do not contribute, staff movements can still be a big incentive, as with bmi regional's Birmingham-Graz route, launched in February, which transports many Jaguar/ Land Rover employees between factories.
Public Service Obligation (PSO) supported routes are another big income source for regional airlines and keep communities connected. Bmi has PSO support for its Stansted-Derry service, which starts in May, money that permits a double-daily flight to aid the business community.
Loganair's Hinkles says that "less than 5%" of his turnover is subsidised, but adds: "Where there are corporate customers prepared to help, that is a big plus and the Regional Air Connectivity fund may help. Airports are also becoming more innovative in their approach to developing new routes. It's something we are keen to build on."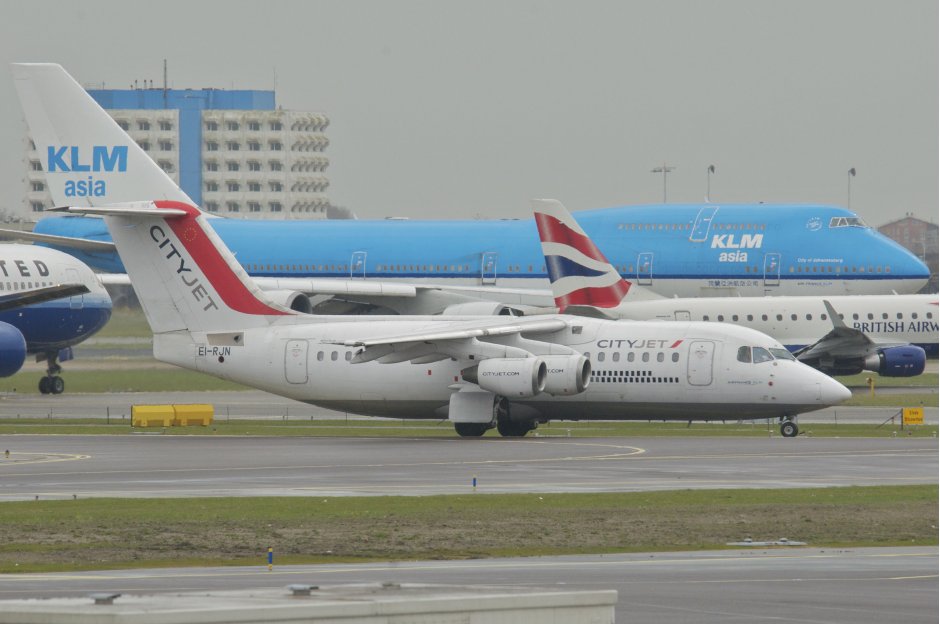 Widening the net
Regional airlines are also learning to look further afield. Bmi has a base at Munich and was followed to Germany in February by Flybe, which chose Dusseldorf as its first European base.
It has two aircraft and 60 crew there, which seems excessive for the six routes it has to the UK. A clue to its ambitions are perhaps that Dusseldorf is Germany's third-biggest airport in its most populous state and that Flybe says it has "secured an agreement" with the airport; so there may be more to come.
When it comes to the actual metal, manufacturers seem keen to churn out new aircraft types for smaller airlines, underlining their health. Norway's Wideroe, for example, will be the launch customer for the new Embraer E190-E2 twinjet, while CityJet became the European launch customer for Russia's Sukhoi Superjet in 2016.
However, jets do not suit all regional players and Flybe's initial enthusiasm for Embraers has seen it revert mainly to its Q400 turboprop workhorse. Despite the plethora of new regional jets coming on to the market, carriers – plus some passengers – seem to be warming to propeller aircraft.
"This year, for the first time in five years, turboprops have a greater market share – 51% – among our members," says the ERA's McNamara. "I think that's a trend – props have grown in popularity because of the operating economics. Passengers just want to get from A to B. I don't think [aircraft type] is a massive factor."
Propellers might still not be cool, but they do not mean an antiquated industry, so the message to airports seems to be not to be put off by any preconceptions about regional carriers and to consider them as a serious part of the market.
McNamara's own plea is to be open about charging and for major hubs particularly to be non-discriminatory. It's time for airports to think regional.