Nile Air Takes Home CSeries From Routes Middle East & Africa
Richard Maslen
June 02, 2015
Canadian manufacturer Bombardier Aerospace handed over a CSeries to North African carrier Nile Air during this week's Routes Middle East & Africa forum in Manama, Kingdom of Bahrain. The CS100 model was presented to Mohamed El Sheriff, revenue and planning manager at the Egyptian carrier on the final morning of the event following its traditional event business card draw on the manufacturer's stand.
Bombardier Aerospace has a notable presence in the African market, a region it expects to see significant growth over the coming years. There are already more than 160 Dash 8/Q-Series and CRJ aircraft in service across Africa, with, or ordered by, 40 operators and leasing companies in over 20 countries and the manufacturer expects a good number of additional placements for the Q400 turboprop and more sales for the CRJNextGen family over the coming years.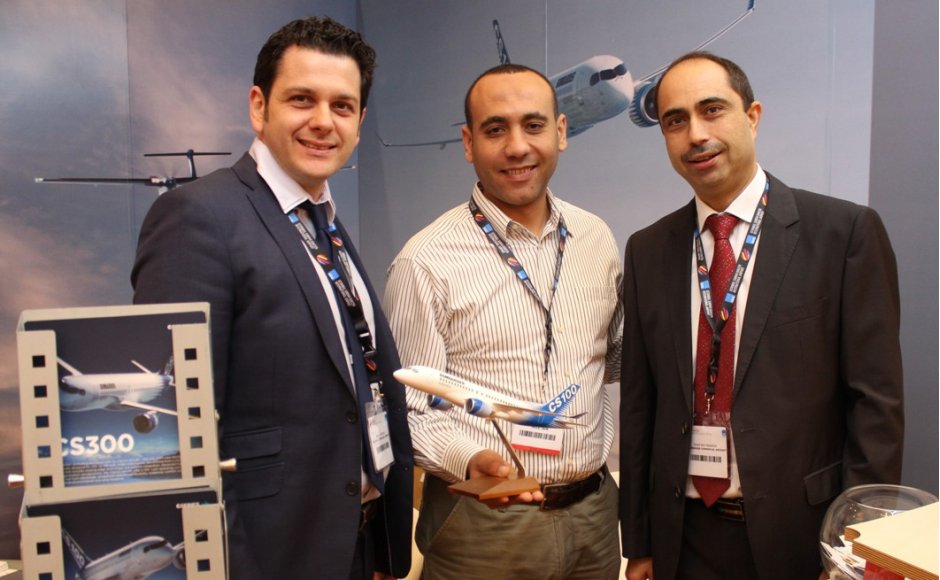 Alongside the large CSeries model and with the help of representatives of existing CSeries customer Gulf Air, Bombardier Aerospace's Imed Ben Abdallah, head of airline marketing, Middle East and Africa, also presented smaller Dash 8-Q400NextGen and CRJ1000NextGen models to Egmen Ates, marketing specialist, Havas Ground Handling and Nawal Ali Al-Majed, head of route evelopment, Bahrain Airport Company, respectively.