How Aeromexico aims to build on its existing success
Routes News
March 27, 2018
If it takes three years for a new route to start fully bearing fruit, then after five years of operating a service you should feel fairly confident about what to expect from your crop.
That is why Aeromexico SVP international sales Paul Verhagen comes across as relatively relaxed at a lunch in London celebrating the five-year anniversary of its London Heathrow-Mexico City service.
The sole route operated between the two countries by the airline is currently boasting a load factor of 82%.
While his workload may have increased following a 7% increase in capacity for 2018, Verhagen is still confident he can drive the growth. This is because he and his colleagues have already handled a 20% year-on-year increase in capacity in 2016 as the service went from three times weekly to daily in May, suggesting that this year's capacity growth is best seen as a challenge to be readily met.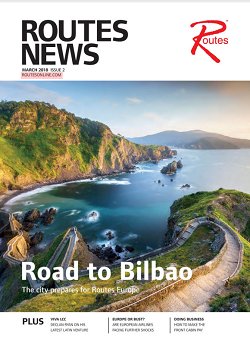 ---
This article first appeared in Routes News edition 2 2018
---
Despite the general success of the flight and the popularity of Mexico in the UK, Verhagen is not currently contemplating launching a new route from it to the single most popular spot for the British, Cancun.
He says: "By now Cancun, especially from this market, is a more well established destination and the UK traditionally is the third largest market for incoming tourism after the US and Canada.
"We need to diversify that portfolio and make sure UK travellers get to know other destinations in Mexico which are either cultural or other beaches.
"That's why we speak about anywhere but Cancun. It does sell itself and with the charter capacity going in from any airport in the UK, we don't want to compete with that."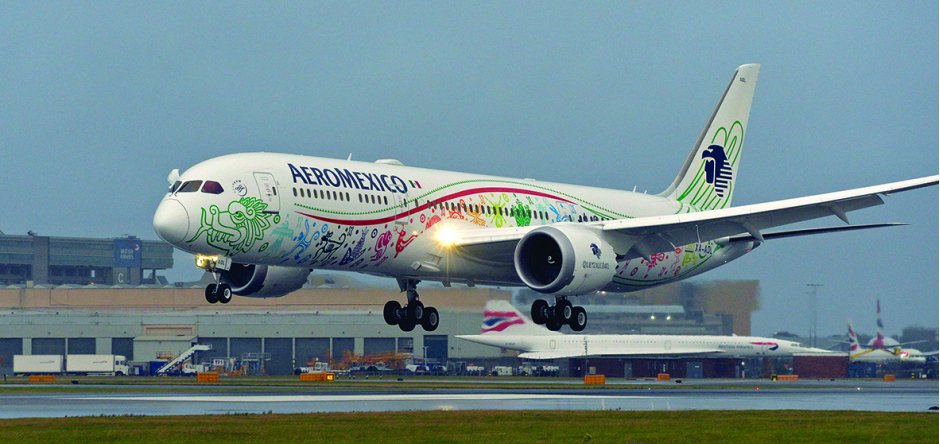 Saturated market
Indeed, the competition that is already there from the UK is probably worth avoiding. The beach destination is served by both British Airways and Virgin Atlantic as well as Thomas Cook Airlines and Thomson Airways, both of which have the advantage of selling their flights as part of a holiday package, so driving up their own demand.
Nor will Verhagen consider setting up new routes from other parts of the UK to Mexico. Instead he believes the arrangements currently in place as a result of being a SkyTeam member more than suffice to serve the UK market.
He adds: "What we do is use codeshare flights with KLM from cities like Manchester and Aberdeen to take them to Mexico through Amsterdam."
The situation is the same with many other European cities where Aeromexico can use local airlines to supply the feeder flights to fill their own aircraft. The airline offers double daily services from Madrid Barajas International Airport and Paris Charles de Gaulle Airport and uses alliance partners Air Europa and Air France to supply many of the passengers.
And while he might want to do more in Europe, Verhagen admits the airline can only do so much. He adds: "We have lots of business and lots of ideas but we only have a certain size of fleet that we fly as much as we can."
Nor is Europe the only region on the long-haul map in which the airline is considering doing more, although again, a strategy of consolidation as opposed to route growth is at the heart of the airline's thinking.
Verhagen says: "In the short term and in terms of the destinations we fly to, we want to consolidate what we have and the frequencies we offer to them."
The airline has 15 Boeing 787s in its fleet, consisting of nine 800s and six 900s, and in 2017 the aircraft were used in South America to increase frequencies. This included now offering three daily flights to Bogota, Colombia, and Lima in Peru.
The country of El Salvador now benefits from two daily flights while Managua, the capital of Nicaragua, and San Pedro Sula in Honduras each boast 12 flights per week.
In Asia, Tokyo Narita Airport also saw an increase in frequencies to a daily service while Korean Air hub Incheon Airport in Seoul saw the launch of a three-times-weekly service in July.
Verhagen argues that once you add the five-weekly frequencies the airline also operates to Shanghai Pudong International Airport, Asia is well covered under its current strategic thinking.
He says: "Before looking at anything else in Asia we want to grow our frequencies where we are not operating on a daily basis. Our network strategy is more and more to fly to the real SkyTeam hubs and that's one of the reasons we flew to Seoul, like we have done in North America."
---
More on Mexico
---
Partnership of equals
In North America alone, Aeromexico operates routes to four destinations in Canada and 23 in the US where it is partnered with fellow SkyTeam member Delta Air Lines. The two airlines began operating a joint cooperation agreement (JCA) in May 2017 having been working together as far back as 1994 when they launched their first codeshare.
Given Aeromexico's strategy elsewhere, it is no surprise the JCA is about close collaboration between the two partners. Delta will provide service in the US through its connecting hubs in Atlanta, Detroit, Los Angeles, Minneapolis-St Paul, New York, Salt Lake City and Seattle. In turn, Aeromexico will offer greater access to Mexico through its hubs in Mexico City, Monterrey and Guadalajara.
Nor is that where the collaboration ends in a partnership which Verhagen insists is equal. The two airlines are investing jointly in airport facilities, boarding gates and lounges and will hold joint sales and marketing initiatives too.
Verhagen says: "We supply 50% of the revenues and the costs and it is an important arrangement that works. It is not in either's interest to favour one over the other."
While he is aware of the problems Delta has had with its Bombardier C Series deal, which was only resolved in January after the US authorities lifted some punitive taxes placed on the aircraft, he said it has not influenced Aeromexico's thinking. The airline currently operates a total of 64 Embraer aircraft in its fleet, a mixture of 170s and 190s, but could yet strike a deal with Bombardier.
Verhagen says: "The Bombardier C Series is a very good aircraft. We are also looking at what to do with our midrange fleet but whether we go with Bombardier or Embraer only time will tell. If you review the fleet you always like to look at what is out there in the market. We are happy with the performance of the Embraers but all airlines look for new options."
Verhagen is similarly relaxed about the insurgence of low cost carriers in central and South America, despite Mexico being one of the countries that has felt their bite the deepest.
He says: "They have quite an established presence in Mexico… but as Europe shows whenever LCCs emerge, they enlarge the overall markets. They also keep us on our toes and they have a model we can learn from."
With the airline being so careful over which airlines it will work with, it is no surprise to hear it takes its time when choosing an airport partner.
Verhagen says: "We will only start talking to a potential partner airport once we have done all our homework. We won't make a decision just because an airport approaches us with incentives as that would be a short-term model which is not how we operate."
Perhaps it is all these factors that have led to Verhagen's confidence that financially speaking, 2017 will have been another fruitful year for the airline.
He adds: "Whatever type of growth we're doing, we're doing it in a profitable way and not for the sake of growing. We've been profitable for the past seven years and 2017 will probably be a profitable year too and we're proud of doing that."
With the airline's fourth quarter results already showing a 12.1% increase in revenues to $16.8 billion pesos ($899.17 million) and an operating profit of $802 million pesos ($42.91 million) with an operating margin of 4.8%, it seems likely the airline will again reap what it's sown.