Aeroflot eyes growth after returning to "passenger airline elite"
David Casey
August 08, 2017
Aeroflot Group's chief executive Vitaly Saveliev last month declared the 94-year-old carrier was "back among the global passenger airline elite" following a spike in passenger traffic.
The Moscow-based group, which includes Russia's national carrier Aeroflot as well as subsidiaries Pobeda, Rossiya and Aurora, carried 23 million passengers in the first six months of 2017, up 16.6 percent year-on-year. It also recently signed a contract for 20 Russian Sukhoi Superjet 100 aircraft and is understood to be targeting a deal for 28 Airbus A350 jets by the end of the year.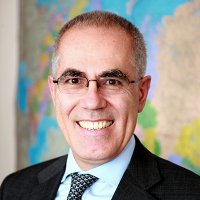 Ahead of World Routes 2017, Routesonline caught up with Giorgio Callegari, Aeroflot's deputy chief executive for strategy and alliances, to hear about what is driving the growth and find out about the group's future ambitions.
Q. Aeroflot ranked among the top airlines by traffic in 2016, returning to the top 20 for the first time in almost 30 years. What are the main reasons behind this growth?
Aeroflot Group's strong competitive position in all market segments (from a geographical and service level perspective) allowed us to significantly increase market share on the Russian market and develop a significant presence on international connecting flows (Europe-Asia mostly). Our competitive position is supported by the combination of high efficiency (lower CASK then most of our competitors) and high quality of service and schedule.
Q. What have been your main successes so far in 2017 and what are your best-performing markets?
We had a very successful 2016, so repeating that performance in 2017 was always going to be difficult. Still, we see Aeroflot is continuing its growth, Pobeda reaching record load factor and opening new markets, Rossiya implementing its restructuring plan as a mid-market carrier (with a tangible leisure activity). Aurora is also growing more than the market, with both commercial services and flights for local communities.
In the first half of 2017 we saw a growth of 27 percent in international passenger/segments, and 10 percent in domestic passenger/segments. The group load factor increased by 2 percent, from 78.6 percent to 80.6 percent.
Q. You recently ordered 20 Russian Sukhoi Superjet 100 aircraft and 14 A350-900s. Do you have further plans to expand your fleet?
Yes, according to our medium-term strategy, by 2022 the Aeroflot Group's fleet will consist of 402 aircraft.
Q. What are your ambitions for the rest of the year and 2018?
The results for 1H17 and the outlook for the rest of the year suggest an overall performance in line with last year. 2018 will provide us with the opportunities/challenges linked to Russia hosting the Football World Cup that will certainly test our operational reliability, but we are committed to surpass expectations.
In 2018 we also expect the new terminal and the new runway in Sheremetyevo International Airport (SVO) to become available, therefore providing us with much needed infrastructure capacity to allow for additional growth.
Q. What geographies do you expect to grow?
We have built a balanced network, based on strong point-to-point flows, which we leverage to offer competitive connecting opportunities: and we believe that the way forward should be along the same lines; adding points/frequencies to Europe, points/frequencies to Russia (we believe the potential of the domestic market is still very large) and a small selection of intercontinental destinations, linked to the growth of our wide-body fleet.
Q. What are the biggest pressures facing the industry currently?
Infrastructural and regulatory constraints; the role of so called meta-consolidators; and developing a real-time, engaging interaction with customers through social networks.
Q. Are you looking forward to World Routes, and why?
World Routes is a unique opportunity to meet senior executives from other airlines and from airports, in a very effective format.
Aeroflot Group total available seat capacity (1h 2017 vs 1H 2016):
https://infogram.com/67cfbb36-3f8a-4f67-9ce2-05c08cd76575

The 23rd World Route Development Forum
Barcelona, Catalonia • 23 - 26 September 2017
Confirmed speakers include: