WOW air Sources A321s for Transatlantic Launch
Richard Maslen
February 20, 2015
WOW air, Iceland's only low-cost airline, has purchased two new Airbus A321 aircraft on a finance lease for use on its transatlantic routes launching this spring to Boston and Washington DC.
The aircraft will be delivered to WOW air in mid-March in a single-class 200-seat configuration. They will enter into service on the airline's new routes between Reykjavik and the United States, with flights to Boston beginning on March 27, 2015 and to Washington DC on May 8, 2015.
""We are now ready to continue our rapid growth as the first true low cost carrier offering flights across the Atlantic via Iceland."

Skúli Mogensen
Founder and CEO, WOW air
"We're very proud to be adding these new A321 aircraft to our growing fleet of aircraft", said Skúli Mogensen founder and chief executive officer, WOW air. "Their low fuel consumption and state of the art Cabin in a 200 seat configuration will offer our passengers a very comfortable journey at unbeatable prices."
Linking the new North American services with WOW air's routes to many of Europe's most popular destinations such as London, Paris, Amsterdam, Copenhagen and Dublin, WOW air aims to offer substantially lower fares on all its destinations then previously seen in the market.
"We are now ready to continue our rapid growth as the first true low cost carrier offering flights across the Atlantic via Iceland," added Mogensen.
The new A321 aircraft, powered by CFM56 engines, feature Sharklet wing-tip devices that improve aerodynamics and reduce fuel consumption to just 2.2 litres per person per 100km, dramatically reducing overall emissions. Based on average usage, each plane will produce up to 12,000 tonnes less CO2 per annum than a Boeing 757, the type currently utilised by WOW air's local rival, Icelandair.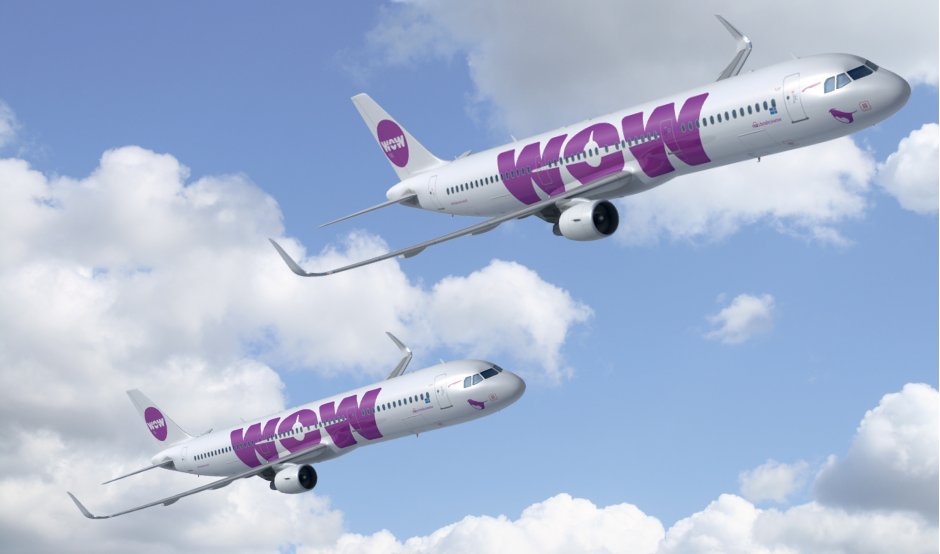 The A321s range will also enable WOW air to continue to grow and expand its network on both sides of the Atlantic in the coming years and will offer commonality with its existing fleet of four A320s and one A319.
According to the airline's chief executive officer, Skúli Mogensen, this is just the beginning of the carrier's plans to transform low-cost transatlantic flights.
"Not only are we providing flights to the USA for less than a standard London to Edinburgh train ticket, we're opening the market to a whole new market of travellers who might previously not have been able to afford transatlantic travel," he said.
"The low-cost airline market is scrambling to offer cheap flights to North America and I'm happy that we'll be amongst the first to do so and at a price point that will no doubt cause our rivals to re-evaluate their plans," he added.
WOW air will compete with Icelandair on both its new US routes from Keflavik International Airport with direct competition into Boston Logan International Airport and indirect competition on the route to Baltimore/Washington International Thurgood Marshall Airport (BWI). Icelandair previously served BWI airport up until January 2008 but introduced flights to Dulles International Airport when it resumed Washington services in May 2011.
In the chart, below, we look at the average monthly segment fares being charged by Icelandair in these two city pair markets during 2014.