Tourism Ireland Wins World Routes Marketing Award in Durban
Richard Maslen
September 21, 2015
Tourism Ireland were announced as the overall winner of the World Routes Awards 2015 which were formally announced last night during the Networking Evening event which took place in People's Park, next to the iconic Moses Mabhida Stadium, one of Durban's most famous landmarks.
Speaking just after receiving the highly regarded accolade for the first time Siobhan McManamy, Head of Cooperative Marketing, Tourism Ireland said: "Tourism Ireland is delighted to be overall winner at the World Routes 2015 Marketing Awards. It recognises the great partnerships we have with our airports on the island of Ireland to support their route development efforts with airlines."
"Tourism Ireland has 22 offices across the world and over three million Facebook followers so our channels to market are second none. We are able to provide our airports with superior market intelligence which allows them to provide the relevant insight to their airline partners to improve air connectivity to Ireland," she added.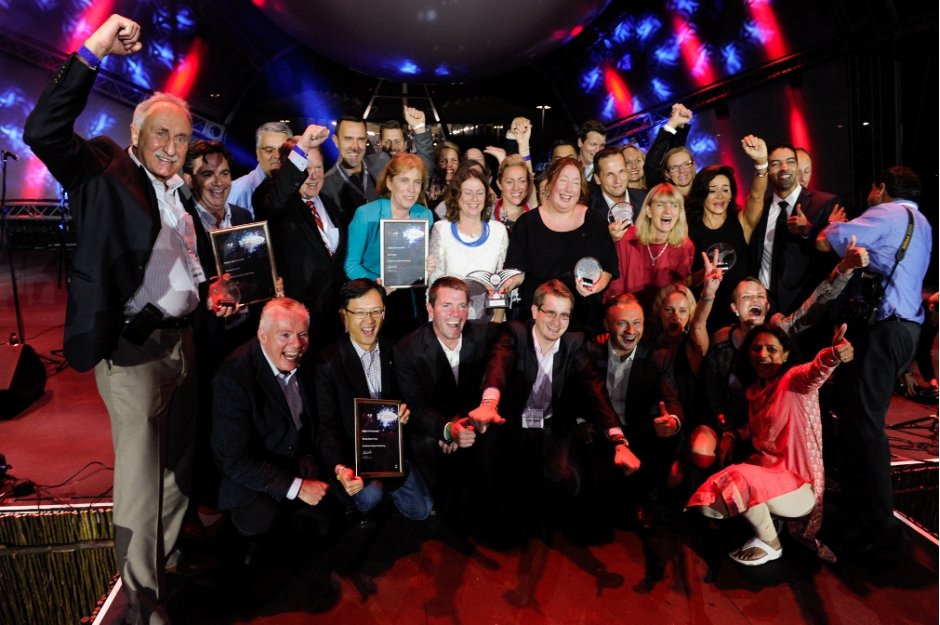 The awards, which are voted exclusively by airlines, are split into five categories comprising of four airport categories, split by size and a destination category for the best destination marketing campaign by a tourism authority.
Tourism Ireland was also named as the winner in the Destination Marketing category, while Halifax Stanfield International Airport was honoured in the Under 4m Passengers category; Prague Airport in the 4m-20m Passengers category; Copenhagen Airports in the 20m-50m passengers category and Dubai Airports in the over 50m category.
Created in 1997 to recognise excellence in airport marketing as rewarded by airlines, the annual Routes awards provide the airline community with the chance to have their say as to which airport they think provides the best overall marketing services to them.
"We're delighted to mark the achievements of all of our nominated airports and destinations in our annual World Routes Marketing Awards. Year-on-year we are impressed by the calibre of the submissions," said Katie Bland, Director Routes.
In addition to the shortlisted finalists nominated by the airlines, the overall winners from each of the regional Routes events from 2015 automatically gained a place in the final judging (Austin-Bergstrom International Airport, Tourism Australia, Brussels Airport and Dubai Airports).
A respected panel of judges made up of senior members of the airline network planning community then reviewed the lists and submissions from the nominated airports in order to determine the winners.
The panel consisted of the following experts:
Andrew Hodges, Head of Network and Scheduling, easyJet
Eric Nabong, Manager, Business Planning, Philippine Airlines
John Checketts, Director, Route Planning, Jetblue
Christophe Viatte, CCO, Air Baltic
Marco van Vliet, Head of Network and Alliances, Kenya Airways
Olga Guizado, Senior Planning Analyst, COPA Airlines

The full list of companies shortlisted under each award category were as follows:

Overall Winner
Tourism Ireland

Over 50 Million Passengers
Dubai Airports - Winner
Changi Airport Group - Highly Commended
Amsterdam Airport Schiphol
Frankfurt Airport

20 - 50 Million Passengers
Copenhagen Airports A/S (CPH) - Winner
Abu Dhabi Airports - Highly Commended
Brussels Airport
Dublin Airport
Munich Airport
Vienna International Airport
4 - 20 Million Passengers
Prague Airport - Winner
Budapest Airport - Highly Commended
Athens International Airport S.A. - Eleftherios Venizelos -
Austin-Bergstrom International
Cologne Bonn Airport | CGN


Under 4 Million Passengers
Halifax-Stanfield International Airport - Winner
Cork Airport - Highly Commended
Shannon Airport - Highly Commended
Lodz Airport
Verona Airport System
Destination Award
Tourism Ireland- Winner
Las Vegas Convention & Visitors Authority - Highly Commended
Department of Tourism, Philippines
Hungarian National Tourist Office
Tourism Australia
Turismo De Tenerife