Straight to the point for a rejuvenated Pittsburgh
David Casey
August 24, 2017
"We've got great momentum in Pittsburgh and we have seen a lot of air service success over the past two and half years," says Christina Cassotis, the chief executive of Pittsburgh International Airport, who was appointed to the role in early 2015 with a brief to expand its route network.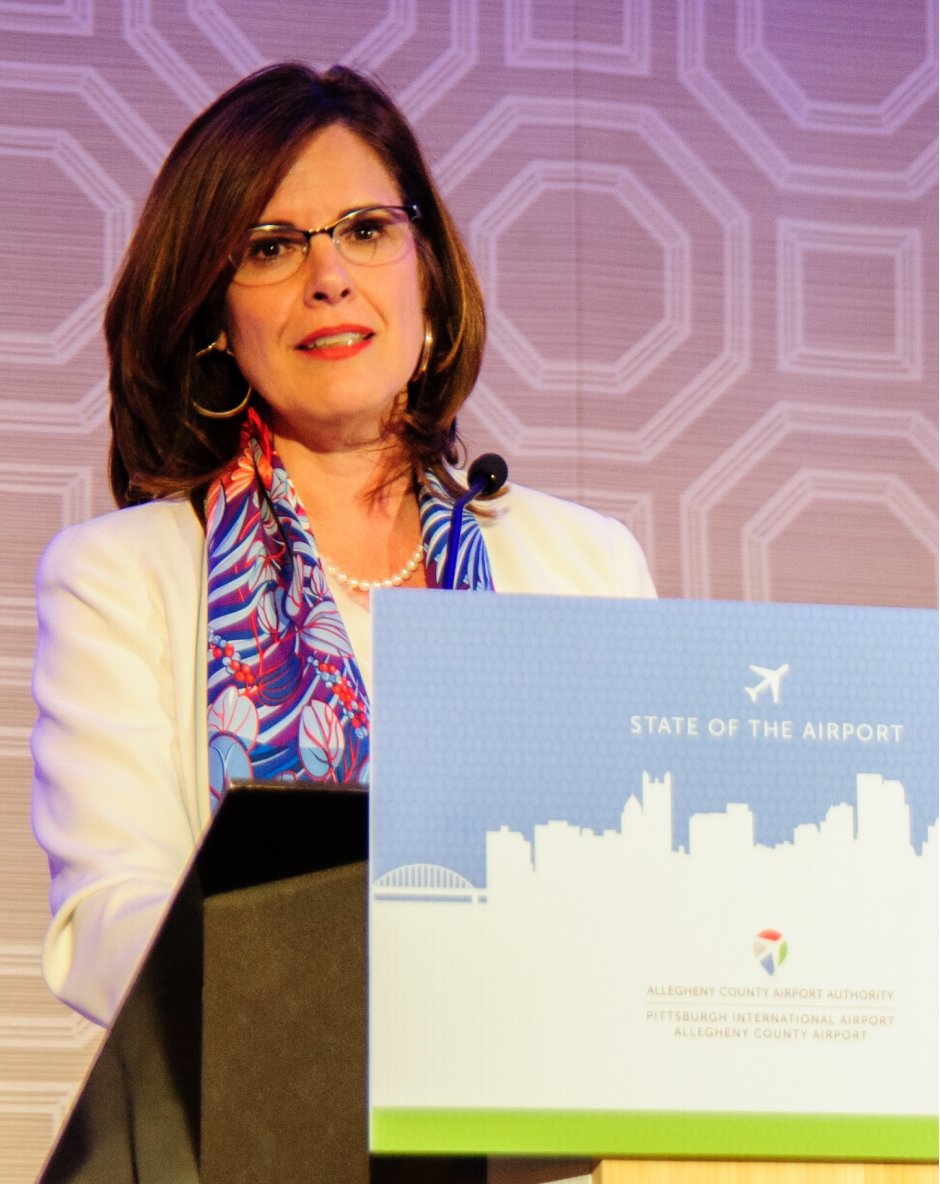 "As the Pittsburgh economy has shifted toward more sustainable, diverse and growing sectors, we are working to be a leader in how we partner with carriers."
Although Pittsburgh prospered as a hub for US Airways until 2004, under Cassotis' stewardship the airport has implemented a strategy to grow O&D traffic, with a number of notable successes.
It has expanded its domestic network to include new regional service on OneJet and Southern Airways Express, landed all three US ultra-low-cost carriers – Allegiant, Frontier and Spirit Airlines – and added flights to the likes of Boston, Chicago, Las Vegas and Los Angeles.
This summer, Wow Air started a new year-round international service to Reykjavik while Condor launched a seasonal route to Frankfurt. A new charter service from China is also planned for next year.
Overall, Pittsburgh has increased its number of non-stop destinations more than 80 percent from 37 in 2014 to 68 in 2017. The growth helped the airport to record its busiest June in a decade and 14 straight months of passenger traffic growth.
"Total passengers were up 6.6 percent for the month of June, and up 6 percent year-to-date," says Cassotis. "Also, available seats in July totalled more than one million for the month, the first time this milestone has been reached since November 2008. This is big growth for Pittsburgh, and we expect that trend to continue."
https://infogram.com/9823b9fe-d197-4c22-b4a8-86819953acf3
Pittsburgh's Landside and Airside Terminals were opened in 1992 as a hub operation and have been used during its shift to an O&D airport. Cassotis says that as the airport continues its transformation, a terminal modernisation plan will be revealed in September 2017 to create adaptable infrastructure that "aligns with the needs of a modern passenger experience".
"As we move forward, we are focused on developing our entire footprint for the highest and best use, while considering the needs of airlines, passengers and our region," she adds.
"Through innovation, adaptable infrastructure and systems, we are creating Pittsburgh's airport – a facility that is optimised for the needs of the local passenger and today's evolving aviation environment."
Air Transport World magazine named Pittsburgh its 2017 Airport of the Year – only the fourth time the accolade has been given – joining Hong Kong, London Heathrow and Singapore Changi as recipients.
Cassotis says that the city's growing role as a tourism destination, as well as its increasingly diverse economy, form its major proposition when discussing PIT with airlines.
"We focus on the strength and diversity of Pittsburgh's revitalised economy, as well as significant regional investments made by companies including Google, Uber, Facebook, Bosch and Royal Dutch Shell.
"Our region's companies are innovating, and our airport team is also considering new ways of thinking about how we do things. Pittsburgh is widely recognised as an inbound destination for tourists wanting to experience its many outstanding attractions – museums and cultural amenities, professional sports teams, award-winning restaurants and world-class accommodations.
"Major travel and financial organisations continually rank the city among the top places to live, work, and visit in the US. We strive to offer our region, which includes six Fortune 500 companies, greater air service connectivity and the opportunity for continued economic growth and prosperity."
https://infogram.com/fc1d334d-258a-45aa-a4c0-95852c3dde9b
---
Meet Pittsburgh International Airport at World Routes 2017, taking place from 23-26 September in Barcelona. Find out more about all the attendees, speakers and exhibitors joining us at the 23rd World Route Development Forum.