Routes In Brief: Rolling Daily Updates (W/C April 11, 2022)
David Casey
April 14, 2022
Welcome to our rolling daily coverage of new routes alongside services that are scheduled to resume.
Do you have a story you would like us to feature? Let us know your network news.
---
April 14
Malaysia's Malindo Air is preparing to increase operations to Australia and India. The airline plans to resume flights from Kuala Lumpur (KUL) to Melbourne (MEL) on June 17 and Brisbane (BNE) the following day. Service will be 4X-weekly and 3X-weekly respectively. Operations from KUL to Delhi (DEL) will also restart on June 1 and to Mumbai (BOM) on June 2, flying 4X-weekly and 3X-weekly respectively. Malindo intends to increase flight frequencies to daily on both the KUL-DEL and KUL-BOM sectors from Aug. 1. Additionally, the carrier said it plans to add new routes to four other cities in India: Kolkata, Bangalore, Amritsar and Kochi. However, the start dates and planned frequencies of the four are yet to be announced.
---
Air New Zealand has resumed its nonstop service from Auckland (AKL) to San Francisco (SFO). Flights will be three times per week using Boeing 787s. The airline also plans to restart flights to Honolulu (HNL) on July 4 and to Houston (IAH) on July 7. As previously announced, a new Auckland-New York John F Kennedy (JFK) route will start on Sept. 17. "Recommencing services across our North America routes as the border reopens is another step towards the gradual resumption of flights to destinations across our international network," Air New Zealand chief customer and sales officer Leanne Geraghty said.
---
Canadian leisure airline Air Transat has expanded its virtual interlining service with the addition of three new European operators. The carrier's "connectair by Air Transat" platform now allows travelers to combine Air Transat flights with those of Azores Airlines, Loganair and SKY Express, bringing the total number of additional destinations available to more than 240. Air Transat already has virtual interlining agreements in place with easyJet, Vueling and Avianca.
---
April 13
Revived UK regional carrier Flybe today operated its inaugural flight between Birmingham (BHX) for Belfast City (BHD). As reported by Routes, the reborn airline intends to connect 23 city pairs across its network using De Havilland Canada Dash 8-400s, operating up to 530 flights per week. The BHX-BHD route will be served up to 4X-daily. "Over the coming weeks and months our flight schedule will further ramp up as we take delivery of additional aircraft and serve other new destinations from Birmingham including Amsterdam, Avignon, Brest, Edinburgh, Glasgow and Aberdeen," Flybe CEO Dave Pflieger said.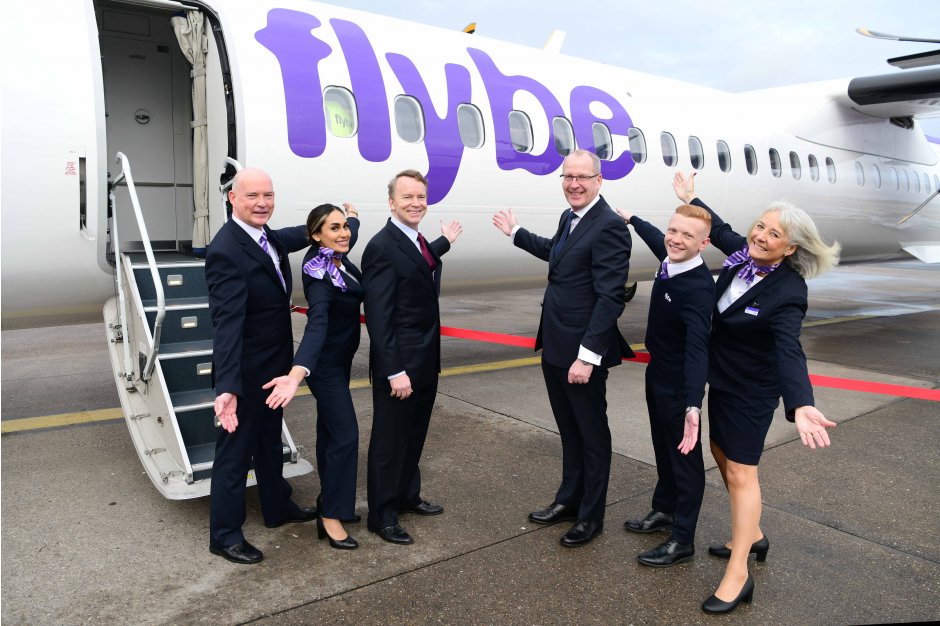 ---
LCC flydubai is resuming flights to Taif (TIF) in Saudi Arabia on April 15, bringing the number of destinations served by the carrier in the country to seven. Taif is located less than 100 km east of Mecca in a valley on the eastern side of the Hejaz mountains. Flights to the city will operate daily from Dubai International (DXB). "The network expansion has been supported by our growing fleet as we continue to take delivery of more aircraft over the next few months," flydubai CEO Ghaith Al Ghaith said.
---
Air Arabia Egypt has announced the introduction of a new service to Dammam (DMM) in Saudi Arabia with direct flights from Cairo International (CAI) commencing on April 26. The route will receive two flights per week.
---
IAG Cargo, the cargo division of International Airlines Group (IAG), has launched a new route between Barcelona (BCN) and Los Angeles (LAX) as well as restarting service between Barcelona and San Francisco (SFO) for the first time since the end of September 2021. The routes, operated by LEVEL from Barcelona, run up to four times a week to both Los Angeles and San Francisco using Airbus A330-200 aircraft, with the capacity to hold up to 14 tonnes of cargo.
---
Irish ULCC Ryanair has inaugurated its new base at Nuremberg (NUE), Germany. The airline will base two aircraft at the airport and offer 29 routes during the northern summer 2022 season—15 of which are new. Overall, the carrier plans to offer more than 90 weekly flights from NUE in summer 2022, an increase of about 20 compared with summer 2019. The new routes will connect NUE with Banja Luka, Bologna, Cagliari, Chania, Dublin, Faro, Girona, Ibiza, Lamezia, Madeira, Ponta Delgada, Sofia, Tallinn, Valencia and Venice.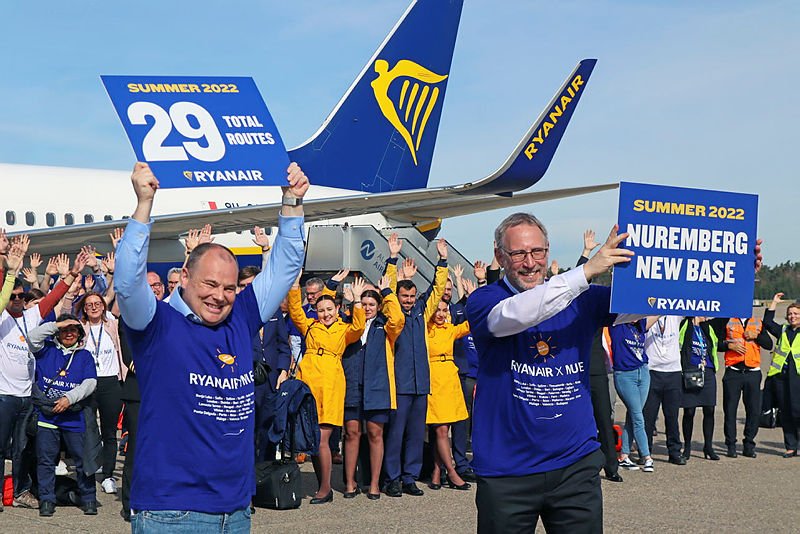 ---
UK airline Eastern Airways has opened a new PSO route within Scotland linking Aberdeen (ABZ) and Wick John O'Groats (WIC). The new service operates up to twice daily each way on weekdays and Sundays. The flight schedule has been designed to provide opportunities for connections through Aberdeen.
---
Air Astana will resume direct flights between Atyrau (GUW) in western Kazakhstan and Istanbul (IST) on April 26. The route has been suspended since March 2021. Flights will be onboard A320neo on Tuesdays and Fridays, with the departure from Atyrau at 8.10 a.m. and arrival in Istanbul at 10.20 a.m. The return flight from Istanbul will depart at 11.20 a.m., with arrival in Atyrau at 5.05 p.m.
---
April 12
Kuwait Airways is opening three summer season routes to Turkey. Scheduled flights from Kuwait International (KWI) to Trabzon (TZX) will begin on April 28, operating 3X-weekly. Service to Bodrum (BJV) will open two days later on April 30, also operating three times per week. The third new route begins on June 5 connecting KWI and Izmir (ADB). Flights will be 2X-weekly. CEO Maen Razouqi said Kuwait Airways is expecting a "significant recovery" during the summer season, particularly on leisure routes.
---
Latvia's airBaltic and Scandinavian Airlines (SAS) are extending their codeshare agreement. Under the partnership, SAS will place its code on airBaltic two routes from its new base at Tampere (TMP) in Finland to Oslo (OSL) and Copenhagen (CPH). "We are pleased to strengthen our partnership and the air traffic ties between Tampere and the world," airBaltic CEO Martin Gauss said. From May, airBaltic will offer direct flights from Tampere to Oslo, Copenhagen, Frankfurt, Munich, Malaga and Rhodes, as well as connections via Riga.
---
Transavia France has launched a new route between Nantes (NTE) and Figari (FSC) on the island of Corsica. Service will be up to 2X-weekly. "The opening of the route testifies to our desire to develop our base in Nantes," said Nicolas Hénin, deputy general manager sales and marketing at Transavia France. In addition, the LCC has confirmed it will offer seven routes to Algeria during the summer season. From Paris Orly (ORY), Algiers (ALG) will be served up to 10X-weekly; Oran (ORA) up to 5X-weekly; and Constantine (CZL) up to 2X-weekly. Lyon (LYS)-Algiers and Lyon-Oran will be 2X-weekly and 1X-weekly respectively, while Montpellier (MPL)-Algiers will be 2X-weekly and Nantes-Algiers 1X-weekly.
---
Ethiopian Airlines has resumed service between its Addis Ababa (ADD) hub and Bengaluru (BLR) in India. The airline launched the route in October 2019 but was forced to halt it five months later following the COVID-19 outbreak. Flights between the destinations will be 3X-weekly.
---
April 11
Jetstar Asia has resumed service from Singapore (SIN) to Routes Asia 2022 host Da Nang (DAD) after a two-year hiatus. With two-way quarantine-free travel now available between the two cities, the LCC will operate two weekly services on the route. First introduced in November 2015, Jetstar Asia carried more than 200,000 passengers between Singapore and Da Nang before the service was suspended in March 2020 due to the pandemic. "Da Nang has always been a key destination for our customers, not only for its beautiful sandy beaches, charming towns and incredible food but as one of the country's largest cities, it is also an important destination for business travel," Jetstar Asia CEO Bara Pasupathi said.
---
Colombia's Viva Air has confirmed plans to enter Argentina's market with routes linking Medellín (MDE) and Bogotá (BOG) with Buenos Aires' Ezeiza International (EZE). Flights will operate four times per week on each sector, starting June 15. As reported by Routes, the airline secured permission earlier this month from Argentina's National Civil Aviation Administration (ANAC) to commence scheduled service to the country.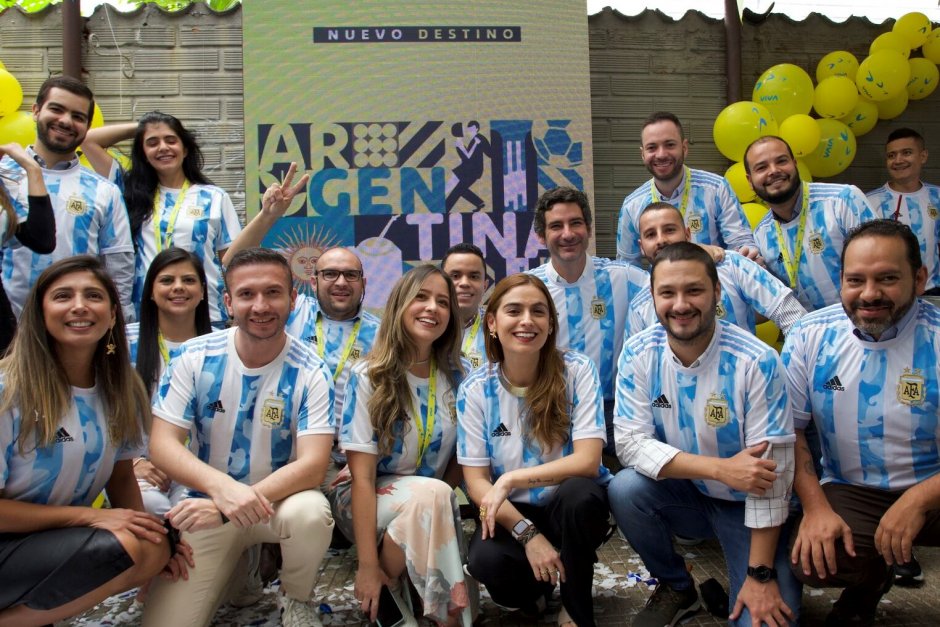 ---
GOL Linhas Aéreas has resumed flights between Brazil and Paraguay after two years. The airline reactivated its São Paulo/Guarulhos (GRU)-Asunción (ASU) route on April 9. Flights will be 3X-weekly using Boeing 737-800 aircraft. GOL said flights arriving into GRU would be timed to facilitate onward connections.
---
UK leisure carrier Jet2.com has said it is responding to "strong demand for flights and holidays" by expanding its summer 2023 program from Glasgow (GLA), East Midlands (EMA) and Bristol (BRS) airports. From Glasgow, the airline is adding a new route to Girona (GRO); East Midlands will receive new flights to Santorini (JTR); and service from Bristol is being launched to Malaga and Chania (CHQ).
---
Air Austral is resuming service from Réunion (RUN) to Chennai (MAA) in India. Flights will recommence on May 6, operating 2X-weekly on Tuesdays and Fridays. Service will be onboard Airbus A220-300 aircraft.