From Cardiff to California… Qatar Airways outlines more new routes for 2018
Richard Maslen
April 27, 2017
While its rivals Emirates Airlines and Etihad Airways are looking closely at the sustainability of their business models, Qatar Airways shows no signs of slowing its incredible network growth and surprised guests at this year's Arabian Travel Market in Dubai this week by revealing an additional 12 new markets that should see the airline service in 2018. This follows a previous announcement to add 14 new destinations in 2017 and 2018 further adding to the airline's global network of more than 150 destinations.
The new list includes some expected markets, but also some real surprises including the likes of Cardiff in the United Kingdom, Mykonos in Greece and Málaga, in Spain. The full list comprises San Francisco, USA; Cardiff, United Kingdom; Utapao, Thailand; Chittagong, Bangladesh; Mykonos, Greece; Málaga, Spain; Accra, Ghana; Lisbon, Portugal; Abidjan, Ivory Coast; Prague, Czech Republic; Kiev, Ukraine and a second attempt to add Mombasa, Kenya.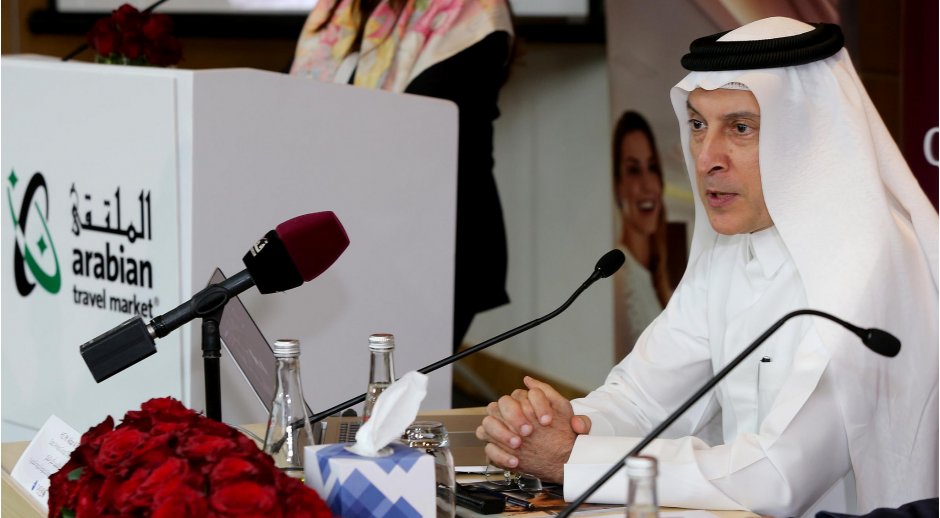 Qatar Airways has already revealed an extensive list of new markets it plans to introduce flights to during 2017 and 2018 and is currently formalising the launch plans for these routes. It has already introduced what it classes as the world's longest commercial flight when it commenced Doha – Auckland from February 5, 2017and has begun flights to Yanbu.
It has also confirmed launch dates for flights to Dublin (June 12, 2017), Tabuk (June 19, 2017), Nice (July 4, 2017), Skopje (July 17, 2017) and Las Vegas (January 8, 2018), albeit the latter may be delayed until later in that year. Other markets it plans to serve comprise Canberra, the airline's fifth destination in Australia; Rio de Janeiro, Brazil; Santiago, Chile; Medan, Indonesia; Sarajevo, Bosnia; Libreville, Gabon; Douala, Cameroon and Chiang Mai, Thailand.
Croeso i caerdydd, y porth i cymru (Welcome to Cardiff, the gateway to Wales)
In the UK, just like when Newcastle International Airport secured its Emirates Airline connection some ten years ago, the news of Qatar Airways' link to Cardiff has surprised many in the industry. The Gulf carrier is known to have been considering additional UK regional markets for some time having most recently added Edinburgh to its UK market, but confirmation of its intention to fly to Cardiff represents a major coup for the airport in the capital city of Wales.
"I am immensely proud that Qatar Airways has chosen Cardiff Airport to operate its new service to Doha. It is fantastic that we will now be able to offer our customers more choice of travel with a world-class airline providing easy connections to destinations across the world," said Deb Barber, chief executive officer, Cardiff Airport upon hearing the confirmation of the news which will stimulate inbound tourism to and from Wales and the southwest of England.
"More than 1 million passengers per year from our region are travelling to destinations that are on the Qatar Airways network. Over 90 per cent of these passengers are currently travelling via London and this new service will give them the opportunity to fly more conveniently from Cardiff, their local airport," she added.