Adelaide sets 20 million target
David Casey
September 21, 2019
Adelaide Airport has published a draft masterplan which outlines the requirements for future facilities, infrastructure, ground transport and services to ensure that it remains an economic driver for the state of South Australia.
The masterplan's forecasts indicate passenger numbers will jump to 19.8 million by 2039, including 3.3 million international travellers, while air freight will almost triple from 58,500 tonnes to 146,000 tonnes.
Since 2014, passenger numbers have increased by 1 million to 8.5 million in 2018, while the airport's contribution to Gross State Product has been boosted by more than A$1bn to A$2.98bn, representing 3.1 per cent of the state's economic growth.
Jonathan Cheong, Adelaide Airport's head of aviation development, admits the draft masterplan's targets are ambitious but told Routes that all stakeholders involved are confident they can be achieved.
"Our international growth has been very strong in recent years and we are Australia's fastest-growing airport for international passengers in the 2018-19 year," says Cheong. "That gives us the confidence that we can continue the momentum."
Adelaide Airport recorded a third consecutive annual increase for international traffic in its 2018-19 financial year, up 5.8 percent compared with the corresponding period. Overall passenger growth for the year was 1.3 percent.
New services added this year include Malindo Air's four-weekly direct flights between Adelaide and Bali and Qantas Airways' service to Ayers Rock, which operates twice per week. In addition, the airport has welcomed aircraft up-gauges from Singapore Airlines and Air New Zealand, plus increased frequencies from Malaysia Airlines, Jetstar and China Southern.
Cheong says that North America remains the most significant missing link in Adelaide's international network. The unstimulated market size is 165,000 passenger movements per year, which equates to 226 passengers per day each way.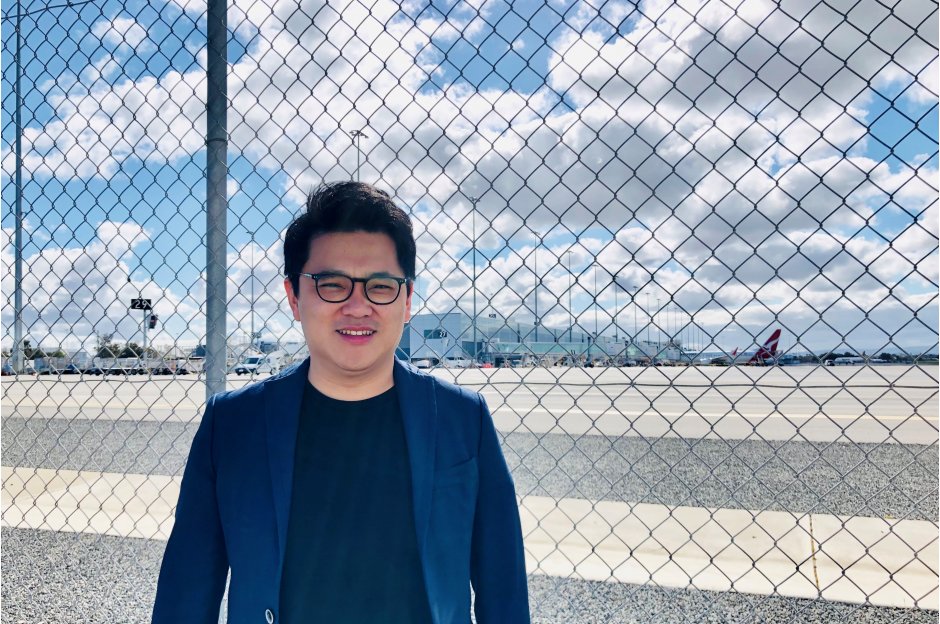 "We can easily justify three to four weekly flights to the US. Los Angeles and San Francisco are key targets for us," Cheong (pictured above) adds.
"Southbound I think there will be a payload restriction, but northbound there would be big opportunities to export in the belly space. I think there's therefore big freight potential between Adelaide and the US, as well as the passenger potential."
Cheong says that other unserved point-to-point markets like Tokyo, Manila, Bangkok and Ho Chi Minh are also aims.
The network development goals come as the airport embarks on an A$165m terminal expansion project, which will significantly upgrade international arrivals and departures space. Construction started in August 2018 and is scheduled for completion in mid-2021.
"The terminal expansion is the biggest infrastructure project at Adelaide Airport since the completion of the existing terminal in 2005 and will allow the airport to be fit-for-purpose based on future growth forecasts," says Cheong.
Nick Jones, executive director of destination development at South Australian Tourism Commission (SATC), highlights that the ongoing expansion of the airport creates another compelling reason for airlines to fly to Adelaide.
He adds that the organisation hopes to use World Routes 2019 as an opportunity to showcase the state to an international audience, promoting its 'WOW' offering (winery, outback and wildlife), alongside economic strengths in defence, resources and energy, food, health, creative technology and the space industry.
"It's a multi-faceted economy which we know is really important to a lot airlines as they look at a destination, not only from a tourism perspective, but also when considering the passengers sitting at the front of the plane," says Jones.
SATC therefore hopes that World Routes can be a catalyst to further grow the state's visitor economy, which has grown from A$5.1bn in 2014 to A$6.8b in 2018.
The South Australian Visitor Economy Sector Plan 2030, launched in August, seeks to continue this momentum by growing the visitor economy to A$12.8bn by 2030, generating an additional 16,000 jobs in South Australia.