WORLD ROUTES: Bahrain Airport Company to Host Inaugural Routes Middle East & Africa
Richard Maslen
October 02, 2014
It was confirmed at World Routes in Chicago last month that Bahrain Airport Company will host the first ever Routes Middle East & Africa forum, which will take place in the Kingdom of Bahrain from May 31, 2015 to June 2, 2015. This inaugural event will see route development professionals from across the Middle East and Africa gather to discuss air service development to, from, and within the region.
Bahrain, which is located in the Arabian Gulf, has a history of aviation that dates back to the early 1920's. Historically it has acted as a gateway between the East and West providing a natural transit destination for early trade routes and a strategic hub for the Northern Gulf. In addition to benefiting from a significant strategic location, The Kingdom of Bahrain is also rich in history and culture with some historical sites dating back more than 4,000 years.
"It is with great anticipation that we welcome the Routes Middle East & Africa 2015 to the Kingdom of Bahrain," Mohamed Khalil, chief commercial officer, Bahrain Airport Company told The HUB after a formal ceremony to confirm the new event at World Routes. "We are delighted to be bringing this prestigious event to Bahrain where we can show our visitors, first-hand the warm, welcoming culture of our people and experience the efficient and friendly airport which makes this country proud," he said.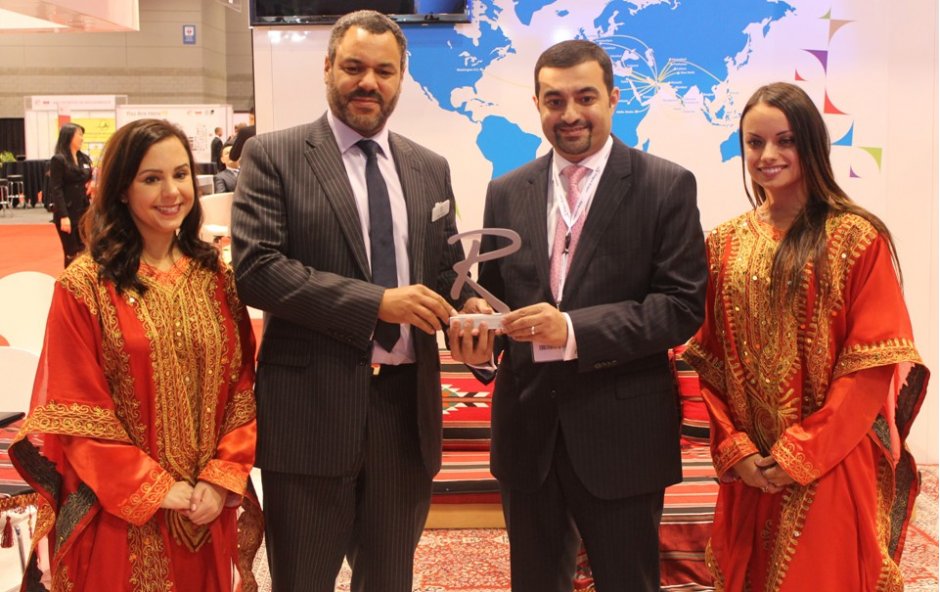 "Securing this prestigious inaugural event is the result of the collective efforts of our partners and stakeholders and we are confident that this world-class forum will reiterate Bahrain's role as an aviation hub and highlight our deep-seeded aviation heritage," he added.
Bahrain Airport Company is currently in the design phase of a significant modernisation programme for Bahrain International Airport with construction of new infrastructure due to commence around the time of next year's event. Bahrain enjoys an open skies policy and offers unrestricted access to a catchment area of more than five million that extends to the eastern province of Saudi Arabia and is seeing a resurgence in demand as national carrier Gulf Air recovers from a troubled last few years.
Speaking to The HUB in Chicago, Khalil confirmed that final detailed designs of a new $900 million terminal will be completed by the end of this year and will be operational within a five year timescale. Also included in a major expansion project will be the addition of a general aviation terminal and maintenance, repair and overhaul facilities.
Ahead of this an $80 million refurbishment of Bahrain's existing terminal is underway, funded by the Bahraini transport ministry. Passenger numbers may have slipped from a high of 9.1 million in 2009 to below eight million currently, after the collapse of Bahrain Air and restructuring of Gulf Air. But Bahrain Airport has strong growth ambitions that will increase annual capacity to between 13 and 14 million as the first phase of the new airport project is realised. This will include a single gate capable of handling any future Airbus A380 operations.
It seems that Bahrain Airport has turned a corner and hand-in-hand with a resurgent Gulf Air is well positioned to grow. "For the year to date up until August we have been experiencing a growth of 8.9 per cent and we expect to finish the year at around six per cent," said Khalil. "We are now looking forward to show our visitors the warmth and hospitality that is customary of our country when they arrive for next year's event."
You can watch our video interview with Mohamed Khalil from World Routes in Chicago, below...