Swedavia pushes sustainability with biofuel trial at five airports
January 14, 2019
Swedavia has trialled the use of biofuel at Stockholm Arlanda Airport, Göteborg Landvetter Airport, Bromma Stockholm Airport, Visby Airport and Luleå Airport.
The biofuel, made from used cooking oil, was used at the five Swedish airports on 19 December 2018.
"Air travel needs to be part of the transport of the future and it must be sustainable," said Jonas Abrahamsson, president and chief executive of Swedavia.
"In the short term, biofuel is the solution that can provide the most benefit for the climate so investments in this are absolutely essential. With our forests as raw material, we also have good opportunities for large-scale domestic production of biofuel.
"There is potential here for a new Swedish industrial sector and a showcase for the country."
Swedavia hopes that its ten airports will be fossil-free by 2020, which is being achieved above all through large-scale investments in biofuel for and electrification of all ground vehicles.
---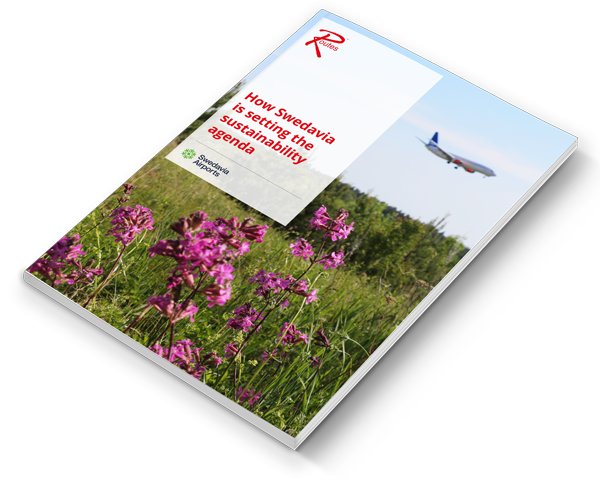 Find out more about how Swedavia is setting the sustainability agenda in our new white paper.
---
Another of the company's targets is that 5 per cent of all fuel used to refuel aircraft at Swedish airports shall be fossil-free by 2025 – a goal that is line with the air transport industry's work for fossil-free air travel.
In Sweden, the industry's goal is for domestic air travel to be fossil-free by 2030 and for all air travel in the country to be fossil-free by 2045
Swedavia purchases the biofuel from the Fly Green Fund, which provides companies and individuals with the opportunity to buy bio aviation fuel for their flights. The fuel was produced by World Energy and delivered by SkyNRG in partnership with Shell.
To find out more about Swedavia's sustainability measures, download our new white paper.