Spain's long-haul summer season heats up
David Casey
June 23, 2017
According to statistics from OAG, there will be 718,273 more long-haul seats on offer this season, compared to summer 2016, with the total number rising from 5,468,343 to 6,186,616. The 2017 figure is three million higher than a decade ago.
The growth in the market is primarily being driven by advent of budget airlines, bringing destinations across the Atlantic within easier financial reach. Central to this are Norwegian Air Shuttle and IAG's new carrier LEVEL, both of which have this month launched new long-haul routes from Barcelona El Prat.
LEVEL was first to market flying from Barcelona El Prat Airport to Los Angeles, San Francisco (Oakland), Punta Cana in the Dominican Republic and Buenos Aires. Currently operating two A330-200s, IAG chief executive Willie Walsh has already sent a warning to competitors that further expansion is planned over the coming 12 months as it increases its fleet to five.
"This is just the start," he said. "In summer 2018 we will have more aircraft and will operate more destinations from Barcelona. We're also planning to expand Level operations to other European cities."
Norwegian Air Shuttle, meanwhile, is offering 255,000 seats between Barcelona and the United States until the end of the winter season 2017-2018. There will be four weekly flights to New York-Newark, and three to Los Angeles and San Francisco-Oakland. Two weekly flights to Miami-Fort Lauderdale will also start in August.
Alfons Claver, communications and institutional relations manager (Spain) at the Scandinavian airline, revealed that initial demand has been strong as budget transatlantic flights to the US from the Catalan capital are an untapped market.
"In 2015 there were 145,000 passengers who flew between Barcelona and California without direct connections and last year that increased to 200,000," he said.
"In addition, Newark has a lot of capacity for growth – you can never get enough New York – while there is still a lack of good connections to Florida despite exiting flights to Miami.
"We think we've found a market that is already there but which was not being served. In the first ten days of operations we had 90 percent of load factors."
Norwegian's role
Norwegian, which has 13 Dreamliners in service with 30 more on order, is also set to launch a subsidiary airline in Argentina, with a potential Madrid-Buenos Aires route in the pipeline. The company established Norwegian Air Argentina in January 2017 and both domestic and international flights could begin before the end of the year.
"Argentina is an interesting market with great potential that fits Norwegian's global strategy very well, combining affordable domestic and international flights," said Ole Christian Melhus, chief executive of Norwegian Air Argentina. "We have been very well received by Argentinian authorities and look forward to a fruitful relationship going forward."
But with LEVEL already starting a three-times-a-week Barcelona-Buenos Aires service on 17 June, is Norwegian worried the market is already becoming overly crowded? "I think the increasing competition proves that our low-cost, long-haul model is the right one," said Claver.
"With LEVEL, we only overlap with the two Californian destinations and that decreases in winter so I therefore do not think there is necessarily too much to be concerned about. Another advantage we have is that we're already a household name in the States, which isn't the case for newer entrants to the market."
Norwegian Air Shuttle
>4,000km routes served from Spain (summer 2017) - all data from OAG
| | | | | |
| --- | --- | --- | --- | --- |
| Origin | Destination | Distance (KM) | Equipment | Seats |
| Gran Canaria | Trondheim | 4376 | 737-800 | 1674 |
| Gran Canaria | Oslo | 4102 | 737-800 | 5766 |
| Gran Canaria | Stockholm Arlanda | 4334 | 737-800 | 5952 |
| Barcelona El-Prat | Fort Lauderdale | 7511 | 787-8 | 5820 |
| Barcelona El-Prat | Oakland International | 9563 | 787-8 | 14841 |
| Barcelona El-Prat | Los Angeles | 9669 | 787-8 | 14894 |
| Barcelona El-Prat | Newark Liberty | 6173 | 787-8 | 17804 |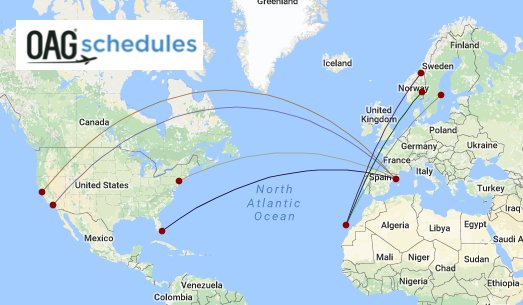 ---
The facts and figures behind the resurgent Spanish aviation market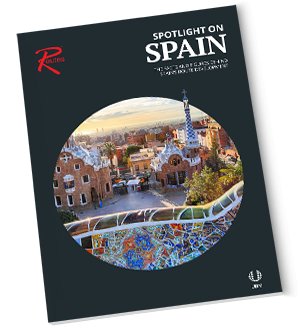 A record 75.3 million tourists arrived in Spain during 2016, up by 9.9% on 2015.
Fuelled by the expansion of low-cost carriers such as Norwegian, Ryanair and Vueling, international departure capacity leapt by 13.8% to almost 91 million in 2016.
In this new special white paper, we delve into the key statistics which shed light on how the market is developing, and what the major influencers are, including:
Market overview and key stats
Top and fastest growing airlines in Spain
An overview of the domestic and international markets
The LEVEL effect