Five questions for VivaAerobus' chief executive
Wesley Charnock
February 02, 2018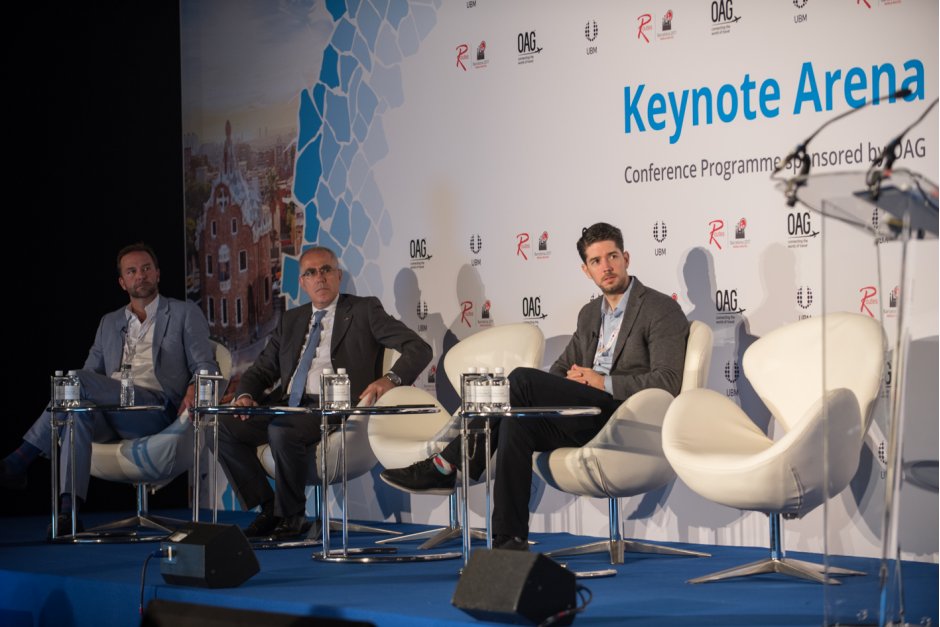 Juan Carlos Zuazua is the chief executive of VivaAerobus, the Mexican low-cost carrier.
He will be the keynote CEO interview at Routes Americas 2018, discussing the regional industry and the airline's future plans.
---
1) How was 2017 for VivaAerobus?
In 2017, we celebrated 11 years forging a unique path in Mexican air travel, offering a real ultra-low-cost option as part of our vocation: to give to more and more people the opportunity to fly. Last year was, undoubtedly, a complete success thanks to all the travellers who gave us their trust or "vote of confidence" and preference.
We transported about eight million passengers in 2017, which represents an approximate growth of 30 percent compared to 2016, reaching a load factor of about 90 percent.
We have positioned ourselves as the fastest-growing Mexican airline, as well as having the highest profit margins thanks to our ultra-low-cost model. As part of our commitment to create an affordable connection network to everyone – benefitting tourism and business – we launched 23 new routes during 2017, thus offering a total of 88 routes to 37 destinations.
We also forged an alliance with the Mexican Secretariat of Tourism in order to provide our passengers exclusive travel packages that combine land and air transportation to 212 touristic routes in the country.
In addition last year we launched our own branded credit card, the Viva Card, and our mobile app. Both technological tools are aimed to boost client access to our services and to help them buy their tickets easier, quicker, safer and with special benefits.
2) What are your main targets for 2018?
Our main objective is to maintain ourselves as the preferred airline of Mexico by offering a quality and reliable service at the most competitive prices in the market. This year we will receive six new airplanes as a result of our modernisation and constant expansion strategy. We will also continue increasing our flights and routes offer, both nationally and internationally, to meet the needs of our growing customers.
3) How has the Las Vegas route started, and can we expect to see more in the US?
The Las Vegas-Mexico City route was the result of our deep knowledge of our customers, along with the opportunity created after obtaining more slots at Mexico City International Airport for opening this route.
Our priority is to satisfy our customers' preferences and needs. We analyse and identify how and where our customers want to travel, and we identified that Mexican tourists are the second largest group of international visitors to Las Vegas. In fact, more than 1.2 million travellers from Mexico visit Las Vegas every year.
But, besides of understanding our passengers, in VivaAerobus we are proud ambassadors of Mexico. We are certain that this route will also allow American travellers to discover Mexico City, which among many other things, stands out for being the city with most museums in the world.
There is also a large community of Mexican immigrants in Las Vegas, who fly back to Mexico to visit their friends and relatives, and we will help them do this more often with our affordable fares. During the first year of operation of this route, we expect to transport more than 100,000 passengers. Las Vegas Convention and Visitors Authority also anticipates near $8m dollars in annual economic benefit in Las Vegas from this route.
One of our objectives is to keep expanding our route network and the US is an important tourist destination for Mexicans and vice versa. Thus we will soon have more good news regarding strengthened and affordable connections among both countries.
---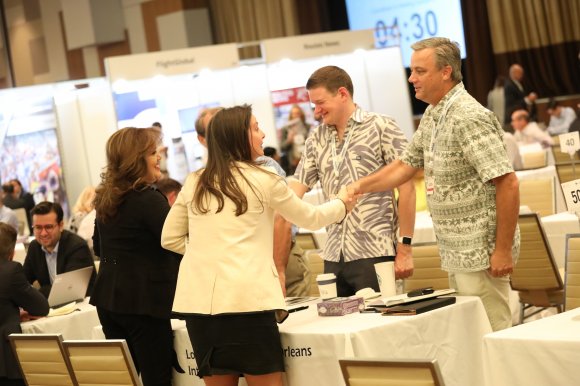 The Routes Americas 2018 draft diaries are now available via the meeting request system, showing the most up-to-date version of your diary and highlighting the meetings that we have managed to secure for you. Scheduling will remain open until 7 February so all remaining delegates should submit their requests as soon as possible.
---
4) Following the launch of the Costa Rica route, do you have any plans to launch other routes outside of the Mexico/US?
First of all, it is important to point out that our San Jose de Costa Rica-Cancun route is seasonal – we only operate it during high seasons such as the winter holidays. However, we are always analysing new route possibilities, having our customers' needs at the centre of every decision we take.
Besides, we have the ability to adapt in benefit of creating contact bridges between the most important or favourite destinations. So, even though our main focus has been to strengthen national air connectivity, we are always alert to new opportunities, especially during high seasons.
5) Last year you grew load factors and capacity significantly; what do you believe is key to launching new routes and securing demand?
As I mentioned previously, the knowledge of our clients is key to meet their needs. And in VivaAerobus, we are experts in analysing the connections that are needed, for instance we operate several national routes that no other airline has.
In this sense, we have improved our systems of market analysis to achieve greater knowledge and approach to customers, giving them, for example, offers according to their particular interests. But, what´s more important, we secure demand through our successful ultra-low-cost model which allows us to offer ticket prices between 30 percent and 50 percent more competitive than other Mexican airlines, being the lowest cost operator in the Americas.
This is possible thanks to the pillars of our business model: customer at the centre of every decision, personalised trips, constant staff training and operational and technological efficiency. Thus, passengers travel in the youngest fleet in Mexico, since a new aircraft reduces fuel consumption, favouring efficiency.
There is no doubt that our continuous growth of passengers and their great response to the new routes that we launch is because we have revolutionised the way to travel by plane in Mexico.
Our model is committed, mainly, to two benefits:
A quality service at a fair price that makes it possible for more and more people to fly
Real savings that allow travellers to spend more resources in the destinations they visit, contributing directly to the local and regional economy