Anglia Airways Hopes to be Airborne for Christmas
Richard Maslen
April 14, 2015
UK start-up carrier Anglia Airways hopes to launch scheduled operation before the end of the year once a final evaluation of aircraft and funding is secured. The airline plans to offer a network of domestic and European services from East Anglia with a fleet of up to five turboprop aircraft and continues to talk to both Cambridge and Norwich airports as a base for its operations.
The concept project is now in its third year and John Sturgeon, managing director, Anglia Airways, confirmed to Routesonline during an interview on the sidelines of the Routes Europe forum in Aberdeen, Scotland, UK, this week that the plans for the business are gaining a lot of support.
"We have seen a very positive response to our proposals," he said. "We are looking to serve a key region in the UK where connectivity is currently rather limited. As a home-based carrier we would like to bring a sustainable business solution for East Anglia long into the future."
Anglia Airways had initially planned to fly using 50-seat Embraer ERJ-145 equipment but Sturgeon revealed that a rethink of its strategy has meant the carrier is now looking at turboprop equipment in the sub 50-seater window.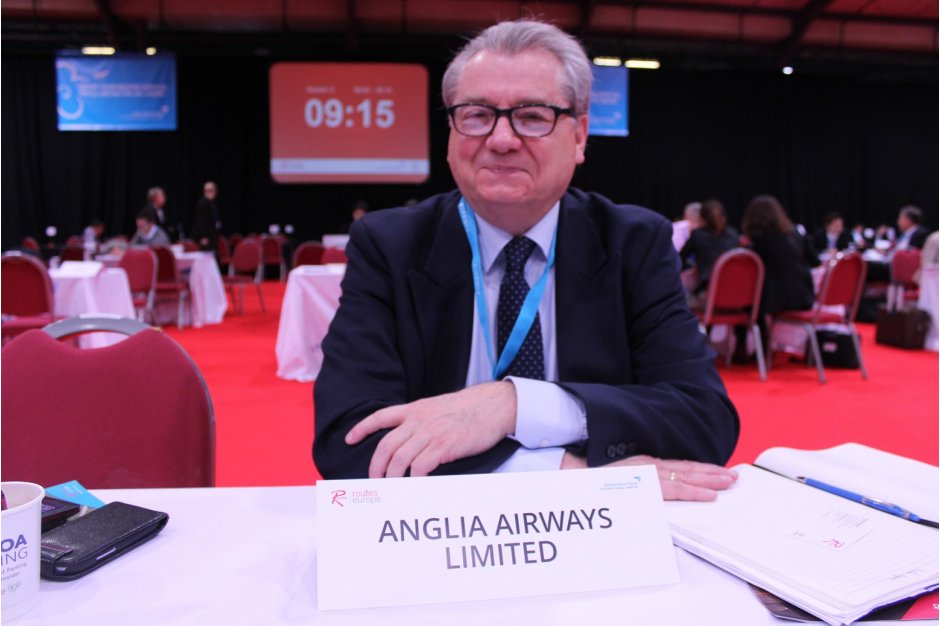 "The ERJ-145 was a great aircraft for our network and was being well received by the airports we have been discussing our concept with. However, we have chosen to instead look at flying turboprop equipment, which will offer a better efficiency over the short sector missions we will seek to serve," said Sturgeon.
According to the executive the discussions now centre around the 35-seat Saab 340 and the 50-seat ATR 42. "We are currently still in the evaluation stage and have not made a decision which type we will favour for our operation," he added.
Subject to securing investor funding, Sturgeon is hopeful the business will take off before the end of the year ahead of the Christmas period. It will initially launch with a single aircraft but plans to grow to five before the end of its first year of operation.
The Anglia Airways model will be mainly focussed on business and upmarket leisure demand and will fly an 'Economy Plus' product on routes across the UK and into major European markets such as France, Ireland and Switzerland.