WEBINAR: Exploring the Digital Journey - Designing and Building a Supersonic Jet
November 17, 2020
Now available on-demand!
A technology revolution is taking place in the Aerospace and Defense (A&D) industry as innovations that were once inconceivable - electric aircraft, urban taxis, space travel for tourism, supersonic flight - are becoming reality. These once far flung ideas are being realized by companies embarking on digital transformation journeys, which enable them to embrace engineering challenges and soar to new heights.
Join us as we explore the digital journey of a team that leveraged the digital twin to design and build a supersonic jet, the engineering challenges they met along the way and where they are heading now.
In this webinar, you will learn:
Learn about the solutions Aerion is using in a complex environment with multiple suppliers.
Hear about the design challenges they have faced, and how they are using digital twin.
Gain a clear understanding of the value a digital twin provides the organization.
Speakers:

Dale Tutt
Vice President of Aerospace and Defense Industry - Siemens Digital Industries Software


Bissell Smith
Chief Information Officer & Executive Vice President - Enterprise Systems - Aerion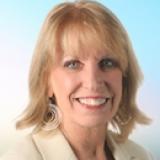 Molly McMillin - Moderator
Editor-in-Chief, The Weekly of Business Aviation - Aviation Week Network
Sponsored by: