WEBINAR: A&D Future Of Industry: The Digital Pivot
November 18, 2020
Now available on-demand!
In this first A&D Future of Industry webinar series, a PwC panel of specialists will discuss ways to effectively pivot digital transformation in this environment.  This includes prioritizing scope towards cost improvement, focusing on distinctive capabilities, and progressing your employees' thirst for digital upskilling.
In this webinar, you will learn:
How can digital technologies drive (and accelerate) the development of differentiated capabilities and affordability in the current market?
Examples of how scope is shifting to cost improvement and distinct capability development.
How do you engage employees' thirst for digital advancement?
What are the roles of the key C-suite players (CFO, CIO, CHRO, etc.) in driving effective digital transformation?
Speakers:


Rosco Newsom
Director, A&D Strategy and Digital Transformation Leader - PwC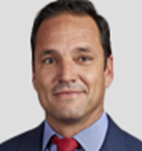 Jose Rocha
Partner, Technology Consulting, A&D - PwC


John Karren
Partner, US Digital Workforce Transformation Leader - PwC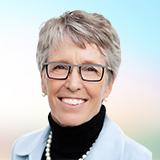 Carole Rickard Hedden - Moderator
Editorial Director - Aviation Week Executive Intelligence
Sponsored by: