Routes city pair meetings help Guadalajara secure low-cost US routes
Richard Maslen
July 18, 2016
It is now two years since Mexican low-cost carrier Volaris inaugurated flights from Guadalajara to Denver and Reno in the United States of America as it continued to expand its international activities from Mexico's second largest city. They are among 21 destinations the airline now serves in the US which will be served by more than 5,500 return flights this year.
Both routes have proven successful for the carrier and frequencies have been increased since flights were first introduced in July 2014 and December 2014. For Grupo Aeroportuario del Pacífico (GAP Mexico), which operates Miguel Hidalgo y Costilla Guadalajara International Airport, they provide excellent examples of how it worked internally and externally with partners to bring new air links to fruition.
The Mexican airport operator has been attending Routes events for more than ten years and places a big emphasis on the role of relationships within the route development process. Alongside Guadalajara, the company manages 11 airports in the western states of Mexico, including a facility in the major city of Tijuana, as well as in two important tourist destinations, Los Cabos and Puerto Vallarta, many of which have seen significant network growth over recent years. It also has a 74.5 percent share of the holding company of Montego Bay's Sangster International Airport.
It has also utilised Routes' 'city pair' meeting offering with great success and believes meetings held with representatives of both Denver International Airport and Reno–Tahoe International Airport played an important part in the process of delivering the Volaris service in these markets.
SCHEDULING FOR WORLD ROUTES 2016 OPENED ON JULY 8 - request your face-to-face meetings here.
"The city pair meetings play a strategic role in the process of expansion of our route network. During these meetings we can exchange relevant information regarding each market, we also get to define a work-plan with the next steps we need to take to achieve a new service between our airports," said Carlos Charpenel, airport marketing senior analyst, Grupo Aeroportuario del Pacífico.
GAP Mexico executives Omar Miranda, aeronautical revenue manager, and Carlos Charpenel first met with officials from Reno–Tahoe International Airport and Reno City Council at its Guadalajara headquarters in 2014 when the airport and destination officials also visited Volaris in Mexico City during their time in Mexico. "We are constantly meeting with Volaris as they are our largest client, so we pitched them the idea of flying to Reno at several meetings during 2014," said Charpenel.
A further city pair meeting between GAP Mexico and Reno–Tahoe International Airport's Quentin Koch, vice president of air service development, Marily Mora, president and chief executive officer and Hasaan Azam, manager of air service and cargo business development took place at World Routes in Chicago in September 2014 to discuss progress, while GAP Mexico also met with Volaris officials.
"Every time we met with Volaris we had the updated business case, including the incentives and all of the useful information regarding the market," said Charpenel. This obviously worked for the airport operator as just days after the event Volaris announced plans to serve the Guadalajara – Reno market from December 2014.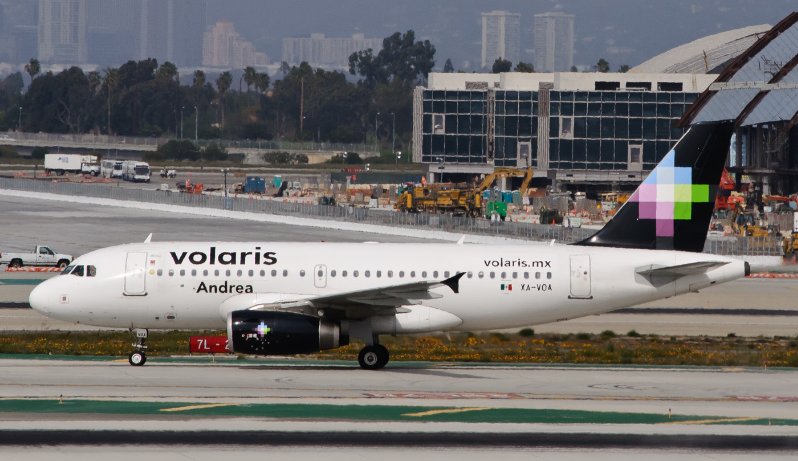 For the Guadalajara – Denver route the city pair meeting worked to help formalise the value of the air link to Volaris. GAP Mexico had already built a working relationship with the Denver International Airport air service development team through Routes event attendance and had presented the Guadalajara – Denver route opportunity to Volaris during Routes Americas in Cartagena, Colombia the previous year. "At the time it was on our top priorities list," said Charpenel.
After also pitching the route to Volaris at World Routes in Las Vegas, USA in 2013, the city pair meeting with the Denver team at Routes Americas the following year allowed them to compare notes on the process and ultimately push it over the line. The deal was closed shortly after the event and the official announcement followed the third week of March 2014 ahead of the July 2014 launch.
At this year's World Routes, airports and tourism authorities will be able to request up to eight city pair meetings, at no additional cost. These meetings allow hubs and destinations to work collaboratively, ensuring that route proposals and presentations made to airlines as effective as possible.
"From our experience, airlines feel more secure about getting into a new destination if they are approached by an organised group of destinations/airports. By having a joined-up approach you multiply the possibilities of having a new route opened, and risks are minimised for airlines," said Charpenel.
MORE CITY PAIR MEETINGS ON OFFER AT WORLD ROUTES 2016 - "Feedback received from World Routes delegates has indicated that City Pair meetings are particularly beneficial for organisations wishing to identify new opportunities and jointly plan "city pair" strategies and presentations. In light of this feedback, we have increased the number of City Pair meetings available at this year's event from five to eight," said Simon Baxendale, scheduling manager, Routes.
In today's competitive landscape it can be the smallest additional piece of information or a clear sign of collaboration between airports, destinations and stakeholders that can help persuade an airline to invest in a new air service. These meetings allow airports and tourism authorities to identify new opportunities, Share ideas, approaches and best practices, exchange data and contacts and perhaps ultimately develop a jointly city pair strategy.
"We have realised that some airlines care more about the soft side of the business cases, meaning the destination itself; while other are more interested in knowing about numbers and specific data for the route opportunity we are presenting. We have learned to adapt to each individual airline, and we have transformed our presentations to be the most efficient they can be and leave a good impression on the airline's planners," said Charpenel.
Over the past few years Miguel Hidalgo y Costilla Guadalajara International Airport has experienced an exponential growth. It expects to close this year with more than 11 million passengers, an increase of nearly 30 percent compared to 2014. Last year it welcomed 15 new routes and this year welcomes 12 further new routes; including services to Guatemala City and San José in Costa Rica, as well as new flights to Austin, New York and Seattle in the US.
The airport operator is now preparing of World Routes 2016 in Chengdu and Routes Americas 2017 in Las Vegas as it attempts to remove additional white spots from its network map. "During Routes Americas and World Routes we have the chance to approach a big number of airlines that otherwise would be impossible to reach in a short period of time," said Charpenel.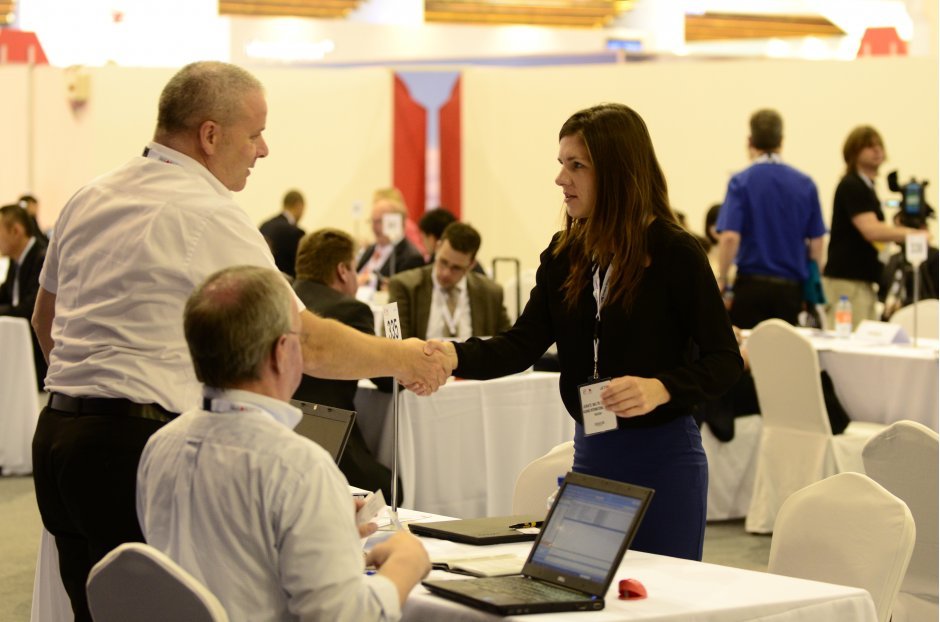 "These events are the highlight of our year, we get the chance to present different route opportunities to the decision-makers of the most important airlines of our region and the world," he added. And for Guadalajara the focus is on introducing flights to unserved foreign markets.
Miguel Hidalgo y Costilla is the third largest airport in terms of passengers in all of Mexico, however it does lack direct service to markets such as Europe, Asia and closer to home South America and Canada. "Those specific markets will be our main targets in the coming months. We are very optimistic about the future for Guadalajara, and we believe there is a big chance of achieving our short and middle term goals," said Charpenel.
For the marketing analyst, data will play a more important role while presenting new route opportunities to an airline. "Having the correct data, and knowing how to present it, are key elements of a successful meeting," he said.
"You have to know which type of information you are going to use for the different airlines. Some airlines might be new to your market so you need to focus on the general aspects of the destination; while others might already be familiarised with the market, so you need to focus on the specifics of the route opportunity," he added.