LEVEL plans Latin America push and evaluates Asia
David Casey
January 17, 2019
International Airlines Group's low-cost brand LEVEL plans to further build its network in Latin America and is evaluating opportunities in Asia, its chief executive has told Routesonline.
"Since we started operations from Barcelona in June 2017, there continues to be significant levels of demand for the US market and Latin America," he says.
"Unserved markets between two Spanish speaking countries in particular is therefore a sweet spot for a long-haul low-cost airline like LEVEL."
In November 2018, Airlineroute was the first to report that the carrier will launch new flights from its Barcelona hub to Santiago de Chile and New York JFK in 2019.
Flights between Barcelona and the Chilean capital will initially launch as a twice weekly service from 31 March, before increasing to four flights per week from 30 July.
The route to New York JFK will operate three times per week from 27 July.
"The Santiago de Chile route will further increase our presence in Latin America, while New York is the largest long-haul single city destination from Barcelona," says Hodder.
"So on one hand, we're spreading our wings and opening up new destinations that are not currently served, and on the other we're taking a position in what is the largest single market."
Hodder adds that its two latest routes typify its overall strategy.
He explains: "Our network will be balanced between those two things - we want to be in the very, very large markets where our capacity doesn't make too much difference to the yield, but we also want to start growing new markets that we can really own as an airline."
---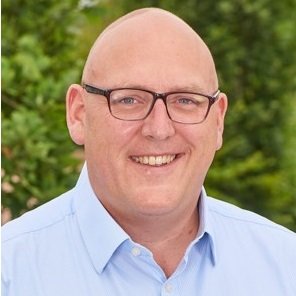 Hear from Vincent Hodder, chief executive of LEVEL, at Routes Americas 2019.
He will take part in a CEO Keynote Interview on 13 February, as well as participating in a panel discussion on the future of the low-cost market in the Americas.
See the full Conference Programme
---
Looking ahead, Hodder says there are some "really good opportunities" in Asia and LEVEL would "continue to evaluate when would be the most appropriate time to head east".
"There are a number of markets in Europe that we continue to look at. I think there are lots of opportunities to expand into multiple European countries," he adds.
"However, that sort of growth and development will only come when we have the foundations in place and feel confident we have the right structure in place for success."
As reported by Routesonline, Hodder says that the growth of the LEVEL brand so far has been quick and so the focus this year is to ensure "the foundations of the business are right" to enable further rapid scale.
Read the first part of our interview with Vincent Hodder here.