Jamaica targets new markets as part of sustainable tourism push
Routes Content Team
August 22, 2017
While sprinting legend Usain Bolt looks set to start his retirement from the track by becoming a tourism ambassador for Jamaica, work is going on behind the scenes to bring the island within easier reach of international passengers.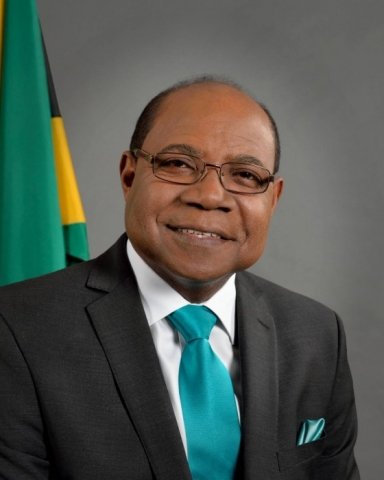 Tourism minister Edmund Bartlett has confirmed that talks are underway with several airlines over the possibility of adding Sangster International Airport and Norman Manley International to their route network. Promising markets in Asia, including China, South Korea, and Japan, are being explored, alongside Latin America, Eastern Europe and the Caribbean.
"We are aggressively pursuing a multi-destination marketing arrangement with Cuba and the Dominican Republic," said Bartlett.
"We have also been in discussions with China with the aim of concretising another tripartite agreement between China, Jamaica and Cuba, which will allow us to tap into the Chinese market substantially."
Jamaica's international capacity has increased steadily in recent years, with the total number of available seats rising from 5.5 million in 2013 to 6.8 million this year. Delta, JetBlue and Thomson Airways are among the airlines that have significantly increased their capacity during that time.
The Jamaica Tourist Board has set a target of securing five million visitors by 2021, up from 3.84 million in 2016. The indicators for 2017 already show the country is on course for recording-breaking growth, with tourism revenue earnings – estimated at $1.84bn – up 8 percent on last year.
If the visitor targets for 2021 are achieved, the nation will generate $5bn in tourism earnings, increase the total direct jobs to 125,000 and add 15,000 new rooms.
---
The Travel Foundation is working in Jamaica with the aim of increasing the scale and spread of tourism revenue to local businesses and communities. In partnership with the TUI Care Foundation and local stakeholders such as the Jamaica Tourist Board and the Tourism Product Development Company (TPDCo), it is developing attractions and excursions products (initially focusing in and around Montego Bay) as well as providing information for tourists to explore outside of their hotels.
---
A major part of Bartlett's strategy is the 'Five Pillars of Tourism Growth', designed to tap into new markets; develop new products; promote investment; build new partnerships, and develop human capital. These are centred on five networks designed to attract tourists and spread the resultant benefits as widely as possible among Jamaicans, namely: gastronomy; sports and entertainment; health and wellness; shopping; and knowledge.
Among the investments made across the island's resort areas include $400m for a major Ocho Rios redevelopment and a further $293m efforts to create a new visitor experience in the same resort.
Bartlett has also vowed to have a renewed commitment to promoting sustainable tourism in Jamaica designed not just to benefit the country's tourism industry, but also preserve its natural and cultural resources and stimulate economic growth for the wider domestic economy.
"I commend the work of organisations such as the Travel Foundation, which is actively working to promote sustainable tourism in Jamaica by increasing the scale and spread of tourism revenue to local businesses and communities," he said.
In recognition of 2017 as the 'International Year of Sustainable Tourism for Development', Jamaica will later this November host the UN World Tourism Organization, Government of Jamaica and World Bank Group Global Conference on Partnerships for Jobs and Inclusive Growth through Sustainable Tourism.
Jamaica's route network (Q3 2017):