Interview: Athens' winning formula
David Casey
September 06, 2018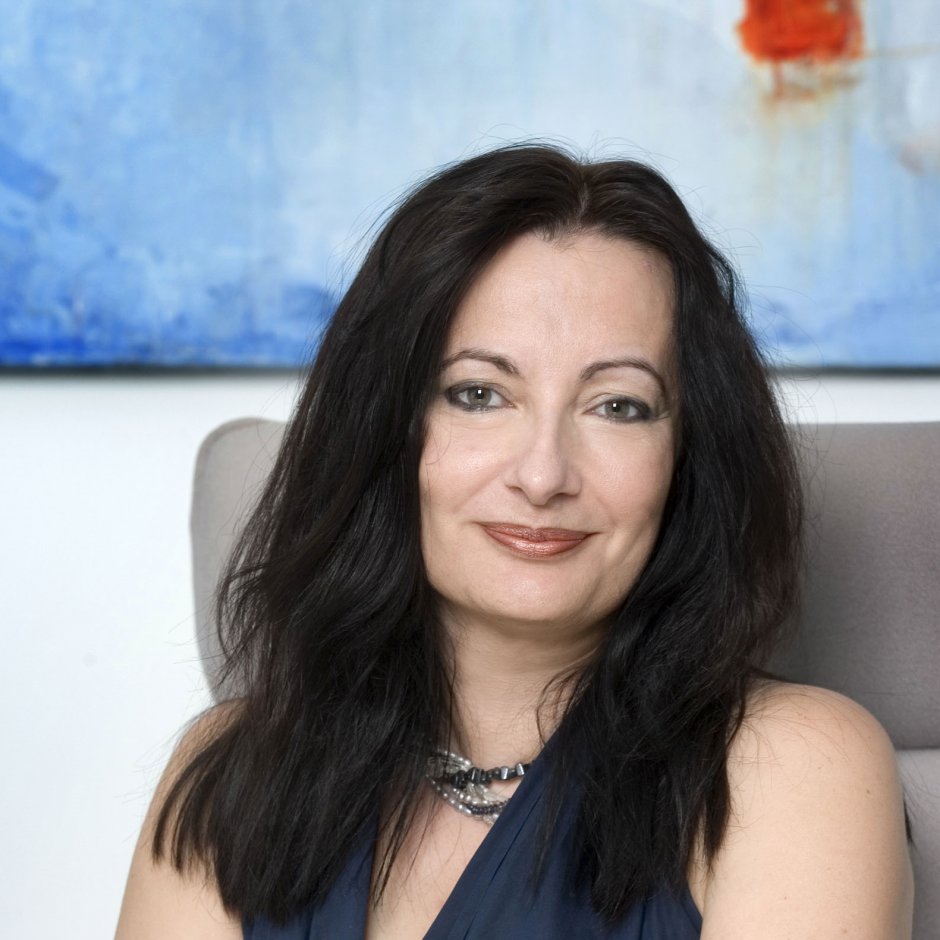 Athens International Airport has enjoyed 58 consecutive months of passenger traffic growth and is on course for a fourth record year in a row.
Ioanna Papadopoulou, director of communications and marketing, explains the reasons behind the success - and reveals the airport's 'Athenian equation'.
Passenger traffic at Athens International hit 13.3 million between January and July 2018. What is driving the growth?
During the period, the airport's passenger traffic achieved double-digit growth (+11.1 percent) and an additional 1.3 million passengers. Both domestic and international traffic exceeded the respective 2017 volumes by 3.7 percent and 15 percent respectively. Foreign resident arrivals increased by 23 percent having reached already 2.4 million, while O&D and connecting passengers grew by 9.9 percent and 15.6 percent respectively.
The results were the outcome of targeted destination marketing initiatives, the revival of Athens as a popular tourist destination over the past few years and, of course, the airlines' positive response in terms of adding new connections and increasing capacity.
Our medium-term strategic goals are now to:
Enhance Athens' connectivity and promote the city as a year-round city break destination
Develop a sustainable long-haul network
Enhance our airline partners' sustainable and profitable operations to/from Athens
What have been the most-notable new routes added from Athens?
Athens' connectivity has been enhanced by 19 percent this summer compared with a year ago. We now have a network of 163 destinations, operated by 60 airlines.
During 2018, Athens has welcomed five new airlines (Wizz Air, Cyprus Airways, Primera Air, FlyNas and Wataniya) and new scheduled services to 58 destinations, including 24 previously unserved routes.
Major highlights include the entrance of Wizz in the Athenian market with nine new international routes; Volotea's decision to establish a base at Athens; the addition of 14 new routes by Ryanair and 12 by Aegean Airlines; as well as substantial capacity increases by the ME3 carriers (Emirates' A380, Qatar's A350-900 and Etihad's B787, all operated on a daily basis).
https://infogram.com/new-routes-from-ath-summer-18-1hxj4887odvq4vg
In winter 2018/19, 30 new routes have already been announced, including unserved destinations to Aqaba and Marrakesh on Ryanair. In addition, Royal Air Maroc will fly to Casablanca, while Aegean Airlines' network additions for next summer indicate a very promising 2019 as well.
Our newest long-haul service is to Chicago O'Hare with American Airlines. The Athens to Chicago O'Hare opportunity was presented by Routesonline's Route Exchange platform in December last year, underlining the importance of the US fast growing market and need for additional capacity in the region. We are delighted that Route Exchange, a valuable media tool, identified and presented this great opportunity for our city.
Here's our route development winning formula, known as the 'Athenian equation'!

1. ATH=ATHENS, 2. NR=New Routes, 3. A=Airlines, 4. ND=New Destinations, 5. F=Frequencies, 6. D=Destinations
What are your fastest-growing markets?
During the first seven months of 2018, the international segment of traffic is developing fast with an impressive +15 percent, followed by increase in the domestic front of 4 percent.
All international regions achieved positive growth, with Asia achieving the highest percentage growth in passenger volumes at +481 percent following the successful introduction of direct year-round services to Singapore with Scoot (as of June 2017) and Beijing with Air China (as of October 2017).
Eastern Europe is second with +33 percent, mainly driven by the new additional services from Ryanair and Wizz Air in the region.
North America continues to grow strong at 23 percent with the introduction of additional capacity by US and Canadian carriers and the launch of the year-round New York service by Emirates (as of March 2017).
In absolute market size, Germany is top with one million passengers and 14 percent growth, followed by Italy with 900,000 (+7 percent) and UK third with 808,000 (+8 percent). High growth rates also achieved in Portugal with 85 percent, Poland 77 percent and Norway 70 percent.
Our top ten international routes that achieved the highest increase in absolute passenger numbers and respective percentage growth (non-stop traffic from/to Athens - Jan-July 2018 vs Jan-July 2017):
https://infogram.com/ath-passenger-growth-jan-july-18-1h0n259m3qyz4pe
In terms of foreign residents international arrivals, high growth rates were recorded from China with +125 percent, followed by Romania +66 percent, Poland +62 percent, Spain with +47 percent and Russia with +41 percent. In absolute market size, the US market continues to hold top position achieving 20 percent growth, followed by UK with 16 percent and Germany with 14 percent.
What are you next targets for route development and why?
As the attractiveness of Athens and Greece continue to improve, our strategy is focused on three main pillars:
the development of our long-haul network,
the continuous enhancement of Athens' connectivity, with emphasis on the niche and the still unserved and underserved routes
the ongoing and substantial support of our airline partners, already operating in our market, aiming at further enhancing their profitable and sustainable operations
Based on in-depth analysis with data collected from our in-house passenger survey and supplemented with high-value industry market research tools, we have identified further opportunities in the North American market, mainly to Los Angeles and San Francisco. They have similar characteristics to Chicago and significant high volumes of O&D traffic.
Also important is the need to further enhance and upgrade our Canadian network to year-round operations. It is worth mentioning that the North American market amounted to almost 700,000 passengers traveling indirectly to/from Athens.
Additionally, Asia-Pacific has demonstrated robust growth over the years, producing for 2017 a market of almost 650,000 passengers. Our main targets in the region are Shanghai, Hong Kong, Delhi, Seoul and Bangkok, all demonstrating significant volumes and demand increase, further supported by the large communities of Greeks leaving in Australia.
Last but not least, South America is a medium-term target, as the volume of indirect traffic reached the level of 100,000 passengers last year, with Sao Paulo being the major originating market.
In addition to the above markets with a high potential, we are working closely with our home-based carriers, supporting their network expansion and providing sophisticated tools in order to promote their segments of domestic and international traffic, as well as transfer flows and interconnectivity with other airlines.
Athens is projected to reach capacity of 26 million passengers by 2021. What plans are in place to cope with this expected growth?
To facilitate the increased demand we have fully activated (as of summer 2017) and on a year-round basis (as of summer 2018) the satellite terminal building (STB) and consequently, reallocated a substantial number of airline operations to the facility.
In addition to the activation of the STB, work is under way for the expansion of the South (non-Schengen) part of the main terminal building. This project includes, among others, the expansion of the facility by 14,950 sq m across five floors with a planned €18m investment, aimed at increasing the number of available check-in counters, enhancing passenger flows in the security screening and passport control areas, and increasing the BHS system capacity, scheduled to be completed by May 2019.
On top of this, it is important to note that ATH is one of the few metropolitan airports in the over 20 million traffic level category that is still a non-coordinated (IATA Level 1) airport, ie. with a 24-hour ample capacity.
Athens' two-way capacity from 2009-18:
https://infogram.com/ath-two-way-capacity-to-2018-1h7z2lkm7rkx6ow
Is there anything else you would like to tell our readers?
The economic recovery in Greece, the stability in the Eurozone area and the improving attractiveness of Athens provide a sound opportunity for airlines to invest in our market. As a matter of fact, there could not be a better timing for an airline to invest in the Athenian market.
Our business proposition is very generous, comprising of developmental and targeted incentives, 360-degree marketing plans, incorporating full marketing, promotion, advertising and communication activities and market research, including free surveys, data and information intelligence to assist with the airlines' developmental and business decisions to / from our market.
Last but not least, 360 degree marketing support and close cooperation with our airline partners is of high importance to us at Athens International Airport.
In close partnership with our airlines, we design and implement the marketing strategy of each airline aiming at enhancing and supporting their operations to / from our market in order to be sustainable and profitable; from base launches and inaugural flights to trade events and anniversaries, ceremonies, informal gatherings and much more, we join forces and closely work together for success.
---