Guam undeterred despite mounting North Korea tension
David Casey
September 14, 2017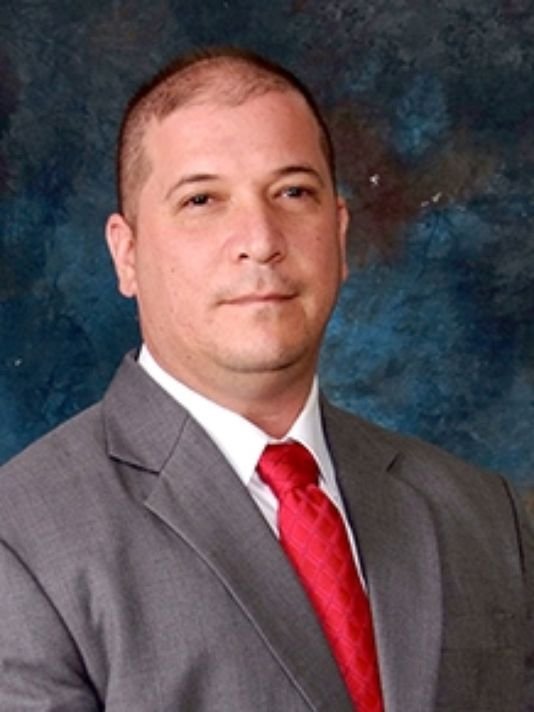 Guam, the US territory in the Western Pacific, has found itself at the centre of a diplomatic crisis in recent weeks amid military threats against the island by North Korea.
However, despite the mounting aggression from Pyongyang, new routes continue to be added to Guam's aviation market to cater for demand from tourists in Japan, South Korea and the Philippines.
Routesonline spoke to Charles H. Ada II, executive manager from Guam Airport, to find out why the island remains on the radar of many international airlines and how it intends to develop its infrastructure to ensure the airport keeps pace with demand.
What are Guam's most notable recent new routes?
Guam is increasing its appeal to South Korean travellers, despite recent rhetoric from North Korea identifying Guam as a target. Beginning on 13 September 2017, Air Seoul will be the sixth carrier from Korea to provide direct services to Guam. Starting with a five times weekly operation, Air Seoul will increase to daily operations in October 2017.
HK Express will also be introducing Nagoya-Guam services beginning 29 October 2017 with a three times weekly operation, and will be the first budget carrier to provide scheduled service from the Japan market to Guam. HK Express will inaugurate this route on the heels of 33 round trip charter from Nagoya to Guam in August, operated by Uzbekistan Airlines, which typically conducts charter operations on this route twice yearly.
It is important to note that Guam has been proactive in providing charter incentive programs by the Guam Visitors Bureau in an effort to maintain our Japanese visitor numbers. This resulted in more than 200 charters from various Japan origins this past year.
https://infogram.com/guam-incheon-1gk92ejqqg37p16
How did you secure these routes?
Guam Airport has held discussion with HK Express to not only explore services for HKG to Guam, but to look into fifth freedom rights to transport passengers from Japan to Guam, due to the decrease in services from United and Delta on the Japan/Guam routes.
HK Express' new Nagoya/Guam route not only helps Guam recapture seat capacity from that market, but also provides HK Express to capitalise on incentives from the Guam Airport for airlines which serve new or underserved destinations.
Guam Airport provides incentives to air carriers which commit to a two-year new or underserved route to Guam with 50 percent discount on fees in the first year, and up to 75 percent discount on fees for the second year.
Air Seoul, a subsidiary of Asian Airlines and sister to Air Busan, a current service provider, has been on our radar, and found Guam a preferred destination by the Korean travel market. For the past five years, Guam has steadily increased its Korean visitor numbers from 13 percent in 2011 to the current 36 percent of Guam's visitors this year.
Further growth is anticipated from this market, with Guam being a mere four hours away from Seoul, and Korean traveller sentiment to the North Korean threats have not significantly their choosing Guam as a holiday destination.
What are you next targets for route development?
Guam is working on developing new air routes from unserved markets and to increase direct seat capacity between China/Hong Kong/Taiwan and Guam.
How concerned are you that the threat of possible aggression against Guam will negatively affect inbound traffic? What is your message to airlines?
Guam is working very diligently to allay fears caused by the recent rhetoric and actions by North Korea.
Our governor and visitor bureau are conducting city tours throughout our tourist markets to spread the message that Guam is protected by the US military and its close allies with several protective layers of defence.
We are also engaging our airlines in security and safety discussions and processes that may be put in place to heighten the security and safety of the Guam Airport environment.
Guam Airport recently launched 'Vision Hulo'. What will the project involve and how will construction of the International Arrivals Corridor improve passenger experience?
Vision Hulo incorporates initiatives the airport has undertaken to create future growth, development and opportunities for the airport and for Guam. From its capital improvement projects, to new revenue programs, increased services and enhanced operations, the airport launches Vision Hulo' to further contribute to the economy of the island.
Guam Airport recently commenced a huge project under this vision – the $110m International Arrivals Corridor Project which will basically create a third level to the current airport terminal, which will be accessed by 'pods', built externally to the current structure.
This project will provide the permanent solution to the non-funded Transportation Security Administration (TSA) mandate to separate arriving passengers from departing passengers put in place since 2005. Since then, the airport has installed temporary walls that literally cuts the main concourse vertically in half and pass a challenge to utilise the dual side concourse during peak airline activity periods. It also cut off access to key retail and food and beverages areas and required personnel staffing to ensure the separation was not breached.
The project, when complete will allow the airport to finally reclaim full use of the concourse, and remove the temporary walls. Arriving passengers will be transported up to the third level at the to be constructed pods, and led directly to the US Customs and Border Protection Hall, completely separated from departing passengers in the second level concourse. The new International Arrivals Corridor will enhance passenger processing and services and increase revenue generation, allowing full access to key retail and food and beverage areas and flow of passenger throughout the 21 gate concourse.
Is there any other information our readers would be interested to hear?
In addition to the International Arrivals Corridor, the Guam Airport is building a new Aircraft Fire Fighting Facility and have increased its firefighting capacity with new equipment to service the airport and maintain standards of response on par with big players in the region.
We have also completed our inline baggage system that allows check in and ticket counters and eliminates the need for passengers to carry their luggage to a remote bag inspection in the former scanning method TSA conducted in the Guam Airport.
We have increased CUTE counter availability in the terminal, allowing flexible use of ticket counter space and more economical options for airlines to conduct their passenger processing. The Guam Airport Authority has increased its non-airline revenue to capture cost effectiveness for airlines to operate at the A.B. Won Pat International Airport.
We look further to develop our hub for the region, with outer islands expanding their appeal globally with eco-tourism and other investments that make their destinations attractive, such as the new casinos and resort hotels in our neighbouring Commonwealth of the Northern Mariana Islands (CNMI) and world-class surfing, diving and ecotourism in our Micronesia islands of Yap, Pohnpei, Chuck, and in the Republic of Palau.
---