FRIDAY FUN: How Much Does an A380 Cost?
Poppy Marello
January 16, 2015
Last year we ran a story with the average aircraft list prices for Airbus' range of aircraft, and allowed the dreamers of the aviation world to imagine a life with their own airline. (Rich International Airways, anyone?)
This year, Airbus have adjusted the prices for its "modern, comprehensive and fuel-efficient aircraft family," increasing the average list prices of its aircraft by 3.27 percent across the product line, in comparison to 2014.
The new pricing became effective from January 1, 2015, and has been calculated according to Airbus' standard escalation formula over the January 2014 to January 2015 period, and enables Airbus to continue to enhance its profitability, according to a press release from the manufacturer.
"Our new 2015 pricing reaffirms the value of Airbus' modern, comprehensive and fuel-efficient aircraft family," said John Leahy, Airbus Chief Operating Officer, Customers. "We continue to see strong demand for Airbus' modern, innovative product family in all size categories. This demonstrates our customers' satisfaction with the winning combination of minimum operating costs and maximum passenger comfort they deliver."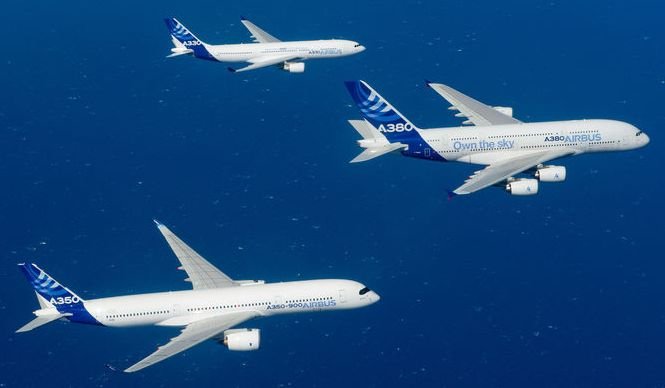 So how much will an Airbus aircraft actually set you back? Starting from the bottom-end of the table with an Airbus A318, which is priced at a bargain $74.3 million, the price increases for the larger sister variants of the short-haul family, including the A319 which would cost you $88.6 million, the A320 priced at $97 million, and the A321 priced at $113.7 million.
The new generation understandably come at increased prices, with the A319neo costing $97.5million, the A320neo at $106.2 million, and the A321neo costs a reasonable $124.4 million.
A widebody will push you over the $200 million mark; with the A330-200 setting you back $229.0 million, and the A330-200 Freighter costing a few million more at $232.2 million. An A330-800neo will set you back $249.6million, while a new generation A330-900neo will cost you $284.6 million.
An Airbus A350-800 will cost you $269.5 million, while the A350-900, which took its first commercial flight with launch customer Qatar Airways yesterday, will set you back $304.8 million.
Moving towards the top end of the table, an Airbus A350-1000 is commercially available for $351.9 million, and the A380-800 tops the price table at $428 million.
The above figures are list prices, but most airlines will receive notable discounts based on size of an order and repeat contracts, gaining at much as a 50 percent discount.