VIDEO LEARNING: Verify Fuel Type - A Pilot's Story
March 08, 2022
Available On-demand!
A pilot, shot down in World War II, was held in a German POW Camp. After 16 months, he escaped and stole a slightly damaged FW 190 Plane and headed North with full tanks of fuel. After finding the North Sea, he followed the shoreline until he was forced to make an emergency landing due to low fuel. 
Nearly 33 years later, he would be forced to make another emergency landing.
Join us LIVE to discover lessons that today's pilots can learn from this story.
 
By attending this digital session, you will:
Learn what happened on May 25, 1978, and then again 42 years later to another pilot
Discover ways to prevent it from happening again
Hear about training and resources that are available
Find out how you can make a difference and be part of the solution
 
Speakers:


Keith Clark
Quality Control & Technical Rep
Phillips 66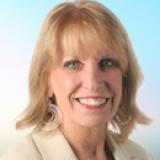 Molly McMillin - Moderator
Editor-in-Chief, The Weekly of Business Aviation - Aviation Week
Sponsored by:

Unable to attend? Register anyway. All registrants will be sent a link to the webinar archive so you can view it at your own convenience.