VIDEO LEARNING: Using Data-Driven Insights to Enhance Safety and Training
February 19, 2021
AVAILABLE ON DEMAND
Discover how data collection in training, from cadet to captain, creates tremendous opportunities to understand how to train safer pilots, improve instructor quality and ensure the effectiveness of training programs. Through innovative technology like CAE Rise™, data collected from both the simulator and instructor grading allows Heads of Training to measure and benchmark pilot performance, ultimately leading to the design and delivery of better training programs. Learn how connecting data throughout the pilot training journey is key in developing Integrated Safety Management Systems and elevating training standards with a learner-centric approach.
By attending this session, you will learn:
How data collection and analysis can support your flight training program
How objective insights from CAE Rise™ can help you measure your pilot and instructor pool's performance
How connected data can lead to safer operational environments and adaptive learning
Speakers:


Capt. Chris Ranganathan
Chief Learning Officer - CAE


Mr. Simon Azar
Vice President of Strategy, Marketing, Digital Products and Adjacencies - CAE


David Hambling - Moderator
Defense Specialist - Aviation Week Network
Sponsored by: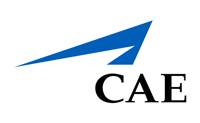 Unable to attend? Register anyway. All registrants will be sent a link to the webinar archive so you can view it at your own convenience.