WORLD ROUTES: Ecuador's Forward Thinking
Richard Maslen
September 29, 2014
Over recent years tourism authorities and other stakeholders have taken on an increasing role in network decisions alongside the airports that are linked and the airlines that serve the routes. We now often talk of the 'Golden Triangle' and that these stakeholders and organisations are now an essential ingredient in network development as airlines look for increased destinations support for any new air service.
It is often said that airlines fly to destinations rather than airports. It is also true that airlines want to know who will fill the seats when they begin service to a new destination. It therefore makes a lot of sense for a key stakeholder – tourism authorities – to be included in that discussion. With their expert knowledge of local attractions, hotels, facilities, infrastructure and upcoming improvement works, they have much they can bring to the table.
Though it may seem inconceivable now, historically the relationship between tourism authorities and airports was considerably weaker than it is today and communication was kept to a minimum, even though the interests of the two parties are aligned. However, the Routes events have seen tourism participation triple, with 70 per cent of all airline delegates strongly indicating that tourism authority involvement in their meetings was beneficial.
At this year's World Routes, the South American country of Ecuador was a great example of how airlines, airports and tourism authorities are working together to strengthen their branding in international markets and as Dra. Susana Suárez, Directora de Conectividad, Ministerio de Turismo highlighted to The HUB: "Ecuador's participation represented the gold triangle for route development at World Routes 2014."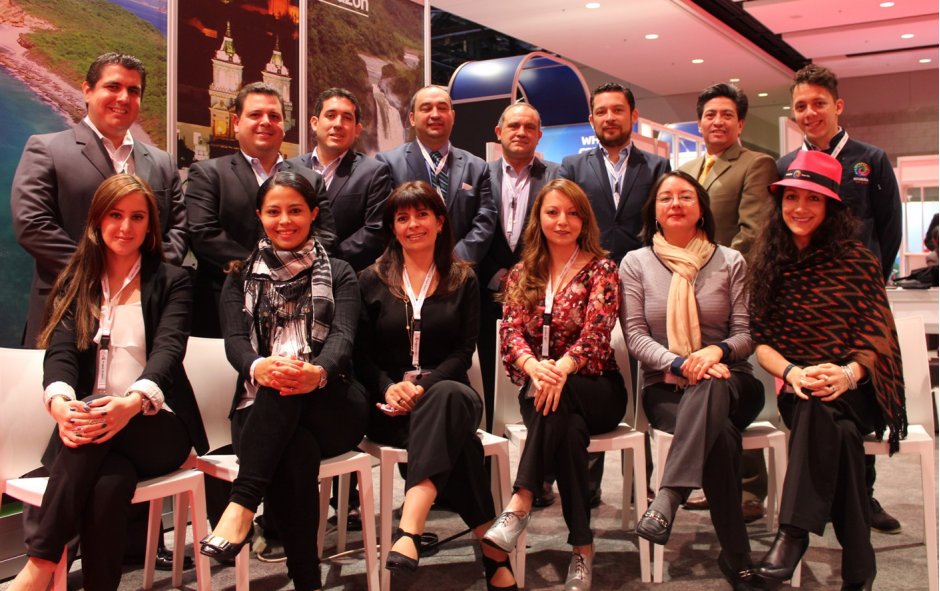 Alongside the Ministry of Tourism promoting the destination, the delegation at World Routes in Chicago included representatives of the new Quito International Airport, winner of the World Travel Awards as South America´s Leading Airport 2014; delegates of Guayaquil International Airport, winner of the Skytrax Awards 2014 and network experts from national carrier TAME. The delegation also included first time attendees Cotopaxi International Airport and Manta International Airport.