WORLD ROUTES: Easing the Immigration Process into Chicago
Richard Maslen
September 26, 2014
The Chicago Department of Aviation (CDA) has invested in new technology to partly automate the arrivals process into the city's two airports and reduce processing time for arriving international passengers. The airports are already reaping the rewards of the $2.2 million investment, the first of its kind in the USA.
The automated passport control (APC) technology, pioneered at Vancouver International Airport in Canada was introduced in June this year and in the first stage has seen the installation of 32 self-service kiosks at Chicago O'Hare's international terminal as well as Chicago Midway Airport, which welcomes a much smaller level of international air services.
"This technology is a game changer," Brian Bell, chief of US Customs and Border Protection at Chicago's airports. "On bad days, we would have two-hour wait times at O'Hare. Now we're hard pressed to break the hour, and the majority of passengers process in 15 minutes or even less. What used to be 45min for a US citizen to return is now averaging 12 to 13 minutes."
According to Bell, the self-use equipment enables agents to focus on matters of security and removes much of the administration work they needed to complete with every traveller. "We can redeploy resources and now focus on the key issue of keeping our borders safe," he told The HUB during a tour of the facility ahead of World Routes.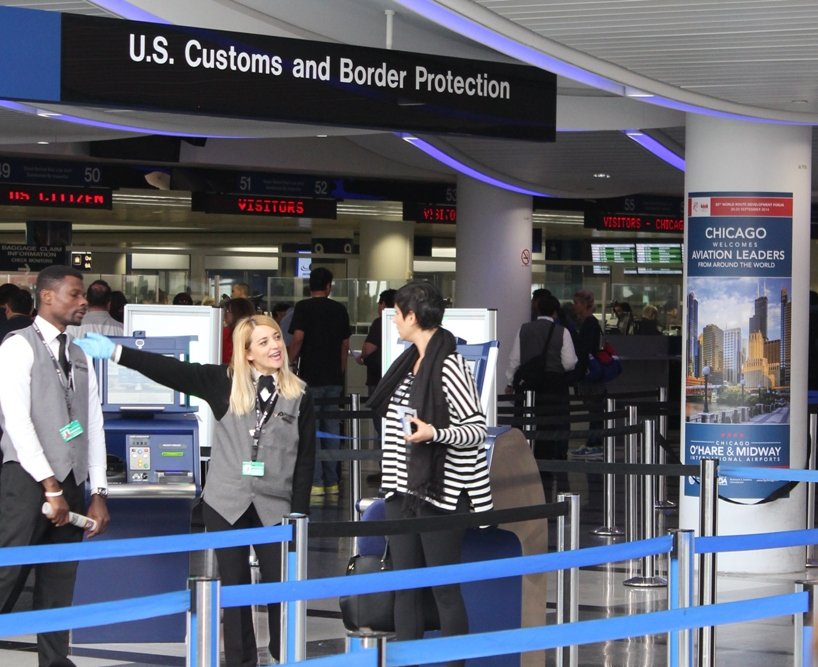 Although the resource is only available for US citizens or returning foreign nationals that have previously entered USA on an ESTA, it will prove beneficial to everybody arriving at Chicago. "As our workload has been reduced on the people we already know we are able to focus our efforts on those we don't," explained Bell. "It makes our border safer and means wait times for foreign nationals will also reduce as we will have more resources to man these lines."
Chicago Department of Aviation Commissioner, Rosemarie Andolino confirmed there are plans to widen the adoption of the technology: "We're adding 30 more APC kiosks at O'Hare, and planning to be part of a pilot programme to test mobile technology which will allow passengers to use their smartphones on the plane to do the data entry," she revealed.
You can watch a video interview with Chief Brian Bell below...