Will a single African sky become a reality in 2017?
Routes News
April 20, 2017
The year of 2017 could be a landmark for the opening up of airline routes within Africa as long-held aspirations to create a "single African sky" should finally bear fruit.
The Single African Air Transport Market (SAATM), one of the flagship policies of the African Union, is due to be introduced in July. So far, only 17 of the 54 African Union members have committed to implementing the SAATM, which is similar to the European Union's single aviation market. But these include some of the continent's biggest nations: Nigeria, Egypt, Kenya, Ethiopia and South Africa.
Attempting to open up air traffic between African countries has not been easy and has mostly been notable for its tortuously slow progress since the signing of the Yamoussoukro Decision in 1999, when 44 nations committed to deregulate air services within Africa.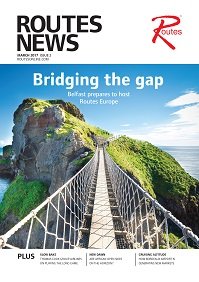 ---
This article first appeared in Routes News, issue 2 2017.
---
Olumuyiwa Benard Aliu, council president of the International Civil Aviation Organisation (ICAO), says: "The successful implementation of the SAATM is expected to bring about enhanced air connectivity, traffic growth within the region, higher rates of utilisation for existing airport facilities, increased employment and increased socio-economic benefits.
"There have been various factors impeding the full implementation of the Yamoussoukro Decision. These include a basic lack of political will and the absence of regulatory instruments, rules and procedures on competition, aligned consumer protection regulations and dispute settlement mechanisms."
The International Air Transport Association (IATA) says it has been working with the African Civil Aviation Commission (AFCAC) and the African Airlines Association (AFRAA) to make sure the "open African sky becomes a reality within the shortest possible timeframe".
Route benefits
So what difference will the adoption of the SAATM make for air connectivity within Africa? IATA says the impact will be "immense" because it will increase the number of direct air connections within the continent, which will reduce the current long travel times on journeys between African destinations as well as helping to push down airfares to drive passenger growth.
IATA says 50 new routes have been introduced within Africa since 2014 and the association expects the SAATM to accelerate the increase in intra-African services. A study commissioned by IATA found that liberalising air travel between just 12 key markets in Africa would create an additional 155,000 jobs and $1.3 billion in GDP.
"A potential five million passengers year are being denied the chance to travel between these markets because of unnecessary restrictions on establishing air routes," adds IATA in the research, which was carried out with InterVistas.
Ali Tounsi, secretary general of Airports Council International Africa (ACI), admits the slow implementation of open skies by countries across Africa has been the industry's "Achilles heel" which has been "inhibiting its ability to meet growing capacity demands".
But he also highlights individual countries that have already benefited from liberalising their aviation markets on key routes to other African nations.
"Countries such as Ethiopia and Kenya, both of which have embraced the Yamoussoukro Decision, have effectively stimulated their employment as a result and are now drivers for connecting countries on the continent, facilitating trade and tourism, and increasing the potential for African airports to serve as international hubs," says Tounsi.
"Liberalisation can lead to new routes and frequencies, shorter travel times and lower fares. This in turn leads to a growth in air travel, bringing about increased tourism and trade, and therefore economic growth and job creation."
Tounsi cites a 69 percent rise in passenger traffic between South Africa and Kenya after these two countries agreed to open up air services, while allowing a low-cost carrier (LCC) to fly between Zambia and South Africa led to both a 38 percent rise in passengers and a 38 percent reduction in fares.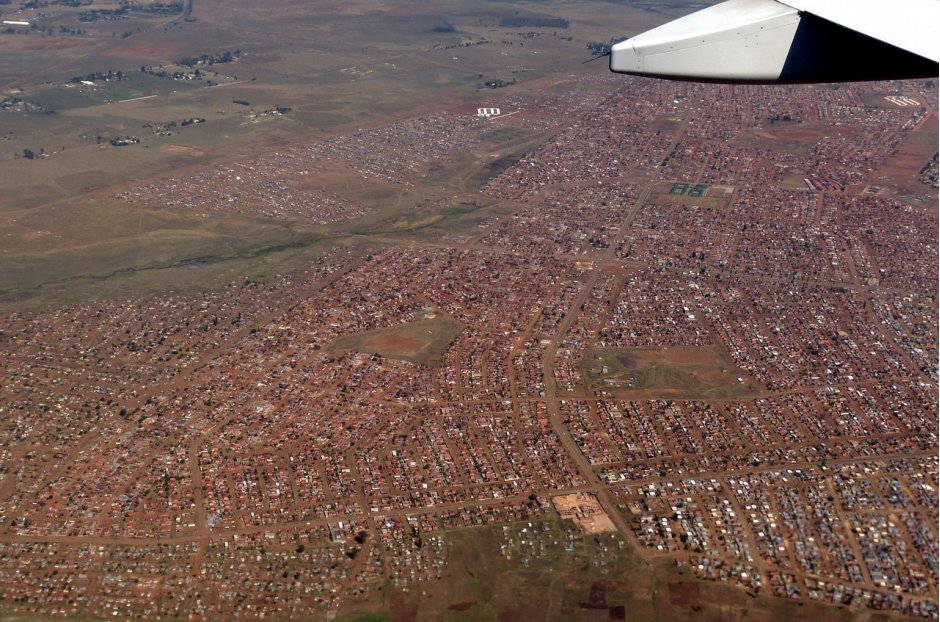 Ongoing problems
High airfares and the decision by many governments to prop up loss-making national carriers have been perennial problems for the African air industry, says aviation analyst Patrick Folley, a director at London-based consultancy Consilium. Folley adds that the failure to implement open skies agreements over the two decades since the Yamoussoukro Decision has been due to many countries trying to "protect small, weak national airlines with little prospect for growth".
"If this [SAATM] can get genuine traction in a way that the Yamoussoukro Decision could not, then this could make a significant difference to network growth across Africa," says Folley. "However, it also requires airlines able to meet the challenge of developing the air transport market within the continent. But many African airlines are not well equipped currently to do so, in many cases lacking the financial capability to provide the necessary capacity increases."
Folley believes Nigeria is the African country that "stands out for strong potential growth" from any forthcoming implementation of open skies.
"It has the largest population in Africa – around double that of the next country," he says. "It has significant regional business centres and a growing middle class by African standards. Yet it has an ongoing history of airline failures, has yet to develop the network of routes that could be achieved and its largest airport, Lagos, lags behind others in terms of passenger throughput in relation to where it perhaps should be."
Financial woes continue Nigeria's aviation industry certainly does not appear to be in good financial health at the moment – the country has suffered severely from the slump in oil prices over recent years and the Nigerian government took over the running of its largest carrier, Arik Air, in February to avert a "major catastrophe". Following this move, Arik has suspended flights on key international routes such as London, New York and Johannesburg.
Unfortunately, this is a pattern seen across Africa with governments continuing to support loss-making flag-carriers. For example, South African Airways would be "technically insolvent" except for loan guarantees from the South African government. Other carriers such as Kenya Airways recorded a record loss in 2016 while EgyptAir has lost a total of $14 billion in the past six years, as its tourism industry has suffered since the Arab spring uprising in 2011.
IATA says the continent has been the weakest global region for airline profitability over the past three years with "few airlines in the region able to achieve adequate load factors, which average the lowest globally at 50.8 percent in 2017". The association adds: "Performance is improving, but only slowly".
One state-owned airline that stands out is Ethiopian Airlines, which made a record profit last year and should benefit further from major airport developments at its home base at Addis Ababa. The airline will increase its international destinations by another seven cities by June 2017, taking its total to 98 routes with the aim of offering 120 by 2025.
Even LCCs, which have driven so much of aviation's growth in other parts of the world, have been struggling to get a foothold in Africa. Fastjet, which has always had aspirations to become the "first pan-African" budget carrier, has had its own financial woes recently and is currently reshaping its fleet to use smaller aircraft to cut costs.
Will open skies in Africa help this sector to finally get off the ground as a profitable enterprise? Analysts say the SAATM should help "in theory" if it is properly implemented, but they are not so certain about the reality on the ground.
John Grant, senior analyst at aviation data firm OAG, says: "It could help and, in principle, there is much potential for African LCCs. However, they need to get it right operationally. The business model depends on high-frequency flying and quick turnarounds. If there are numerous delays on the ground then you have to ask if the model can work."
So while there should be good news on the opening up of the aviation sector within Africa later this year, there are plenty of other familiar challenges facing airlines and route development across the continent.