Airport Strategy & Marketing (ASM), a global consulting firm dedicated to supporting airports, airlines, tourism authorities and governments with the development of new air routes, today announced that Peter Downes has been named Senior Vice President of Consulting, based in Manchester.
Downes brings over 15 years of leadership and management experience across a broad portfolio of commercial and operational roles, including Cornwall Airport Newquay where he was Managing Director, London City Airport, and Bristol Airport, where he held executive and strategic leadership positions.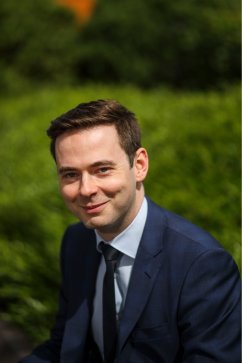 "Peter has a deep knowledge of the industry and understands the nuances of growing air services, honed by years of practical experience, and his leadership will be invaluable to our organization," said David Stroud, Managing Director of ASM. "We're confident that he will be an asset to our clients in reaching their maximum potential, and we are proud to welcome him to the ASM team."

"I'm excited to be joining the fantastic team at ASM at such an important time in the recovery of commercial aviation worldwide. Having worked in the airport sector during the Covid-19 pandemic, I understand the challenges the industry has faced and the opportunities for growth that now exist, and I'm looking forward to working with our clients to deliver success in 2022 and beyond."