Interview: Transat's co-founder on a life in travel
David Casey
January 28, 2019
Jean-Marc Eustache co-founded Transat in 1987 and currently serves as its chairman, president and chief executive. Based in Montreal, the group is an integrated international tourism company specialising in holiday travel and air transportation, accommodation, travel packaging and distribution. It operates mainly in Canada, Europe, Mexico and the Caribbean.
Canada's aviation market appears to be in a state of change with growing competition from new ultra-low-cost carriers. How do you view the new breed of airlines that have emerged and what is Transat doing to respond and retain/grow market share?
"The entry of new ULCCs into the Canadian market could be a challenge in the long run, and of course we are following the situation closely, but today it does not worry us.
"Because of our country's size, its low population density, and airport taxes and fees that are among the highest in the world, the Canadian market is somewhat different from those of the Americas and Europe. That being said, Transat has always played a role in offering affordable prices to vacationers on the routes we serve, as evidenced by our sustained growth over the past 31 years.
"Today, our main competitors are the legacy airlines. In recent years, we've grown our capacity, and in the coming years we'll continue to grow it, reasonably, in line with the expansion of the market, to maintain or increase our market shares.
"We are also continuing to develop our Canadian feeder network, to increase connections to the transatlantic and sun markets via our main bases in Montreal and Toronto."
European expansion forms a key part of your summer 2019 flight program. How intense is the competition on transatlantic routes? But why is this strategy the right one for the company?
"The competition, which comes mainly from well-established players, is very fierce. But it always has been. It's nothing new. Transat has many strengths, and it will continue to build on them.
"The transatlantic market has grown significantly in recent years, by around 8 percent annually, and it will continue to do so in the years to come, albeit to a lesser extent (around 3.5 percent).
"We haven't lost any ground to the competition! And we will keep strengthening our position by boosting our network and frequencies on our flagship destinations in the 12 European countries where we fly.
"At the same time, we are fully reconfiguring our revenue management, pricing and network planning, which will mean improved fine-tuning of revenue management per flight along with margin optimisation."
As Air Transat transitions to an all-Airbus operator, how are advances in aircraft technology changing and reshaping your network?
"We're implementing longer-term network management to operate our new all-Airbus fleet, which will be complete between 2019 and 2022. Migrating our fleet and introducing new aircraft has multiple advantages, such as harmonised customer experience, simplified operations, and reduced training costs because of cockpit commonality.
"We are adding 15 new Airbus A321neo LRs to our fleet, becoming the first North American airline with this new generation of aircraft and launching a new standard in leisure travel. The size of this aircraft (199 passengers) will give Transat greater flexibility in terms of commercialisation and flight frequency, and its low fuel consumption will keep cost per seat low while reducing our air carrier's carbon footprint."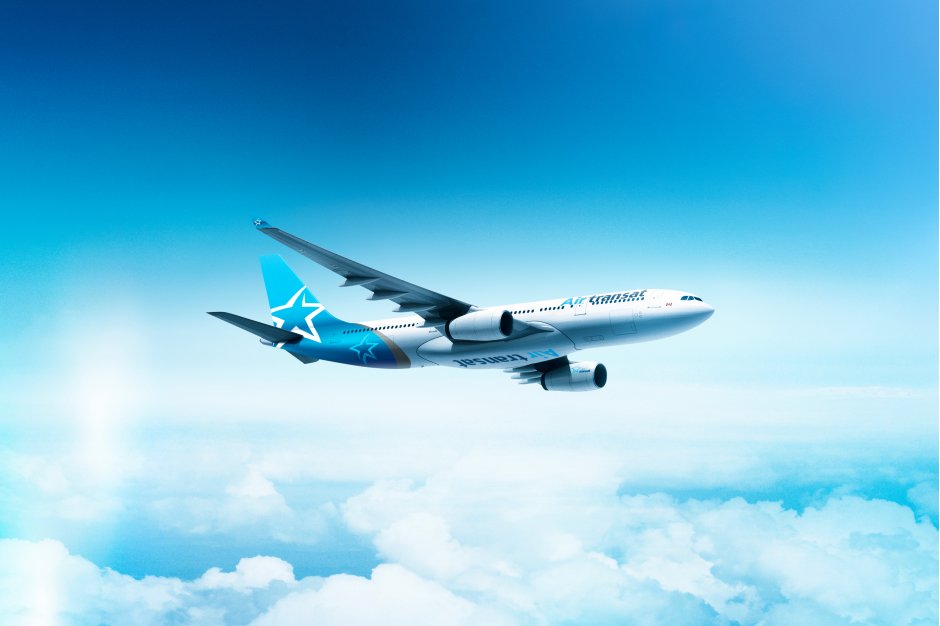 You have previously spoken openly about ensuring the right succession plan is in place ahead of your retirement. How is this progressing?
"The plan is following its normal course. All our current leisure-travel business, including Air Transat, is being developed and led by Annick Guérard, who was appointed chief operating officer in November 2017. She has very good knowledge of the industry, as well as the vision and leadership qualities that are needed for a top position. Annick is best positioned to take the helm of the company once I leave.
"I still have a project on the drawing board. The Transat of tomorrow will also be a hotelier, since we're building our own hotel chain in the South [Mexico and the Caribbean]. I wanted our hotel project to be on track, and I plan to stay on for as long as is necessary to make sure that it is."
What has been your proudest achievement over the past 30 years?
"My biggest achievement is Transat, of course! I have spent my entire career building this business, which has become a large integrated tourism company open to the world. The company is where it is today thanks to our loyal employees and partners.
"We also owe our success to the trust of our customers who named us World's Best Leisure Airline at the Skytrax World Airline Awards. I'm also proud that we reached the five million passenger mark in 2018."
And what has been the biggest challenge you have faced in your career?
"The terrorist attacks of September 11, 2001, were the most difficult situation that Transat has ever had to face. At first, we had to repatriate our passengers, and we were among the first to do so.
"Afterward, we reacted quickly: we grounded one-quarter of our fleet and laid off one-quarter of our employees, including some managers, who fortunately were all rehired later. We had to weather the storm. We stuck together and tightened spending. We returned to normal about six months later.
"Fortunately, we operate in a resilient industry that, despite a few jolts, continues to grow year after year."
---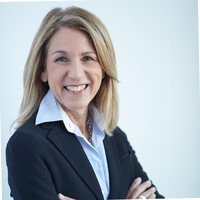 Hear from Michèle Barre, Air Transat's VP of network, revenue management and pricing, at Routes Americas 2019. She will take part in a panel discussion on how to engage stakeholders to support route development.
See the full Conference Programme
---
If you could rewind the clock back to 1987 and do it all over again, would you? If so, what would you do the same and what would you do differently?
"It was my entrepreneurial flame that brought me to the tourism industry. I don't regret it. I've spent my whole life running an international company that has helped tens of millions of travellers discover the world. Nothing ventured, nothing gained.
"As businesspeople, we all make mistakes. The important thing is to learn from them and do better the next time. My only regret is not having created our own hotel chain earlier.
"But the important thing is that we are doing it now, and in terms of a project to ensure Transat's future and growth, it's very stimulating. And I sometimes think, when I look at all the time and demands that come with being a publicly traded company, that we would have had more freedom of action had Transat remained private 31 years ago."
Finally, what is the one piece of advice you would give to the next generation of leaders in the travel industry?
"When I started doing business with my partners, we all believed that anything was possible. To succeed, you have to take risks, go for it, and persevere. You have to be something of a dreamer, but keep both feet on the ground."