How South African aviation could turn the tables
Routes News
June 26, 2017
Political and economic turmoil seems to be in danger of engulfing the South African government following the sizeable blow of having its debt being cut to "junk" status in the spring.
President Jacob Zuma and the ruling African National Congress have been hit by a string of high-profile resignations and the International Monetary Fund is predicting that South African economic growth is set to remain well below the rest of the world in the next couple of years.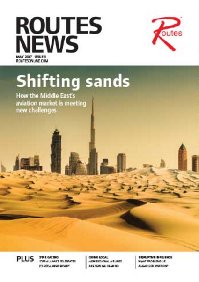 ---
This article first appeared in Routes News, issue 3 2017.
---
There are also fears that this crisis will result in a further weakening of the South African rand and economists have warned that costs are set to rise.
But what does this mean for the South African aviation sector? If the rand plummets, then fuel prices, which are of course denominated in dollars, are set to rise for airlines, putting a further squeeze on their finances.
This could be particularly bad news for loss-making and publicly owned South African Airways (SAA), which continues to be solvent only because of the government's ongoing 4.7 billion rand (US$350 million) guarantee.
Any increase in interest rates could also have a significant impact on SAA's ability to turn its financial fortunes around.
As the airline admitted in its 2016 annual report: "While SAA is appreciative of the government's guarantees, the unintended consequence is that when the interest rate goes up, this will have considerable impact on the balance sheet.
"In the year under review, R861 million was paid in interest. SAA is looking at initiatives to reduce interest and for now we continue to focus on improving revenue."
The picture is similarly gloomy for SAA's subsidiaries South African Express and low-cost carrier Mango. There have been talks about the government merging all three carriers – a move that could also feature the introduction of a "strategic equity partner".
This state of flux is compounded by the fact that SAA continues to be run by an acting CEO, Musa Zwane, while South African Express's boss Inati Ntshanga departed suddenly in April and has not been replaced.
A strike by cabin crew in April over the issue of meal allowances has also not enhanced SAA's reputation or endeared the airline to its passengers.
Desirable destination
So far, so bad. But if you look beyond the financial problems of the South African government and the airlines it owns, there are plenty of grounds for optimism.
Aviation consultant Patrick Folley, a director at Consilium Aviation who has worked extensively in South Africa, says: "The financial problems have been there for a while but new routes continue to be launched. However, in many cases these new route launches have been by foreign carriers rather than South African ones.
"There can be benefits as tourism in South Africa is doing well, with people from overseas being attracted by the increased value of holidays there. Cape Town in particular has seen strong traffic growth – both British Airways (BA) and Thomas Cook Airlines launching direct flights from Gatwick in the last year highlights this."
While SAA's problems continue, conversely its regional rival Comair enjoys an impressive history of profitability: the company, which operates a BA franchise in southern Africa as well as its own low-cost airline Kulula, made a post-tax profit of 199 million rand in 2016.
Comair's CEO Erik Venter puts the group's success down to "sound commercial practices", although he admits that the South African economy and an "inflationary environment" will have an impact on the aviation sector.
"The weak economy is expected to maintain pressure on consumer spending, so we can expect continued pressure on margins in the airline industry," he says.
"Comair is well placed to operate in these conditions, though, with strong brands, committed staff, effective equipment, an efficient cost base and strong cash reserves."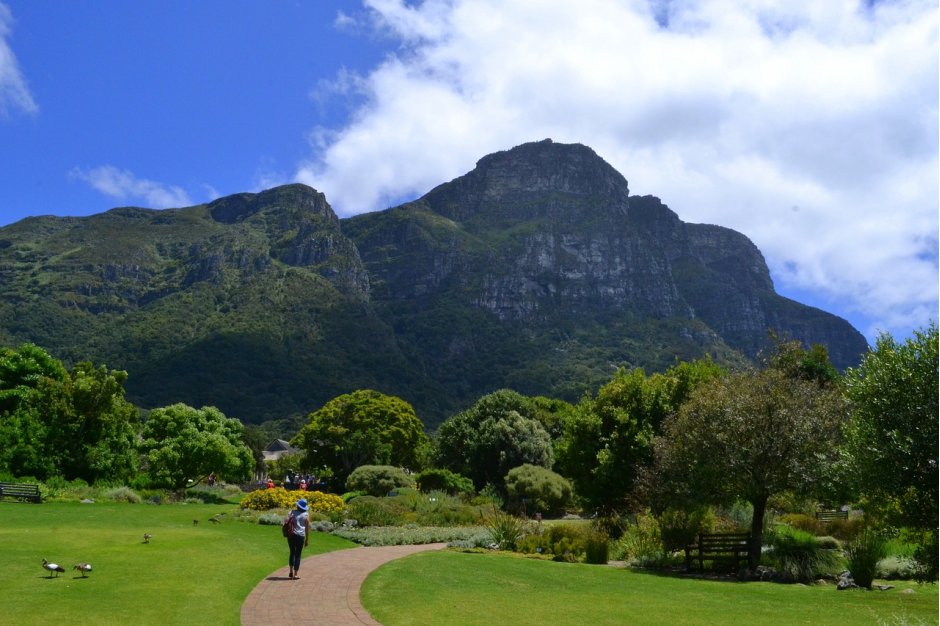 Another profitable part of the aviation industry is Airports Company South Africa (ACSA), which runs nine of the country's major airports, including the three busiest: OR Tambo in Johannesburg, Cape Town International and King Shaka International in Durban.
It was a record year for ACSA's airports in 2016 with total passenger numbers rising to 39.7 million – a 5.4% increase on the previous year. Johannesburg continues to be a dominant hub airport with 20.7 million annual passengers adding up to a 52% share of all traffic.
Meanwhile, Cape Town passed the 10 million passenger mark for the first time last year with traffic up by 7.3% and East London was the fastest-growing airport in South Africa with a 19% year-on-year rise to 806,000 passengers.
International capacity to South Africa continues to increase – up by 2.9% last year to 8.6 million seats according to OAG – and this trend should continue as more non-South African airlines add routes, particularly to Cape Town.
While the economic environment means that most costs are set to go up in South Africa this year, one major cost that is going down – at least in the short term – is the regulated charges at ACSA's airports, which have been reduced by 35% for the April 2017-March 2018 financial year.
These tariffs, set by the government, cover the aircraft landing fees, aircraft parking fees and passenger service charges at ACSA's airports. But after this year's reductions, ACSA will be allowed to increase them by 5.8% in 2018-19 and by another 7.4% in 2019-20.
The level of airport charges have been criticised by Comair's Venter, who has complained that ACSA has continued to levy "exorbitant" charges that were originally put in place when South Africa hosted the World Cup football tournament in 2010.
South Africa's top carriers
Data from OAG
| | |
| --- | --- |
| Airline | Capacity share (Q1 2017) |
| South African Airways | 33.53 |
| Comair | 13.53 |
| British Airways | 12.46 |
| Mango | 11.9 |
| Safair | 8.19 |
Airport upgrades
Much of the focus for South Africa's aviation growth is on Cape Town with the airport set to undergo a multibillion-rand improvement project over the next few years.
This will include realigning its runway and taxiways so that the airport can cater for larger aircraft, such as the Airbus A380 superjumbo. Construction on the runway phase of the redevelopment is due to start in July 2017 and be completed by the end of 2021.
The airport is also set to benefit from a new domestic arrivals building by April 2020, while construction of a second terminal is due to begin in March 2019 for completion in September 2022.
At Johannesburg's OR Tambo, work is scheduled to start on redeveloping Terminal A in February 2018, which is scheduled for completion by October 2020, while the airport is also due to get new stands designed for larger aircraft, such as the Airbus A380.
But are these major infrastructure projects under threat owing to the economic woes affecting South Africa's government and its state-owned airlines?
Even though ACSA is majority-owned by the government, it is a profitable company (too profitable, claim the likes of Comair) and it should not be directly affected by the government's debt being downgraded by credit agencies.
"The upgrades at ACSA airports are covered by the airport's finances and are linked to airport charges through a five-year plan agreed through a permissions process with the government," says Consilium's Folley.
"While the government may have financial issues, ACSA is one public entity that has consistently been profitable, so it would seem unlikely that a government would look to change or limit that if it is bringing money into the treasury, even if that may have some negative impacts on the airlines."
There has been speculation in South Africa that this year's cut in charges at ACSA airports may have an impact on these airport improvements, but the company has dismissed these worries.
Bongani Maseko, ACSA's CEO, says: "We anticipated this outcome for some time and factored it into our financial and business planning."
So while times are tough for the South African government and the state-owned airlines, there remains plenty of demand for the country as a tourist destination – no doubt fuelled by the value it offers through its weakened currency. Airports are setting new passenger records as the inbound tourism market capitalises on more flights from Europe and other parts of the world.