The Lockheed Martin F-22 Raptor performed its first combat mission today, 28 years after the first major Advanced Tactical Fighter contracts were awarded, and the Pentagon duly issued before-and-after shots of its target.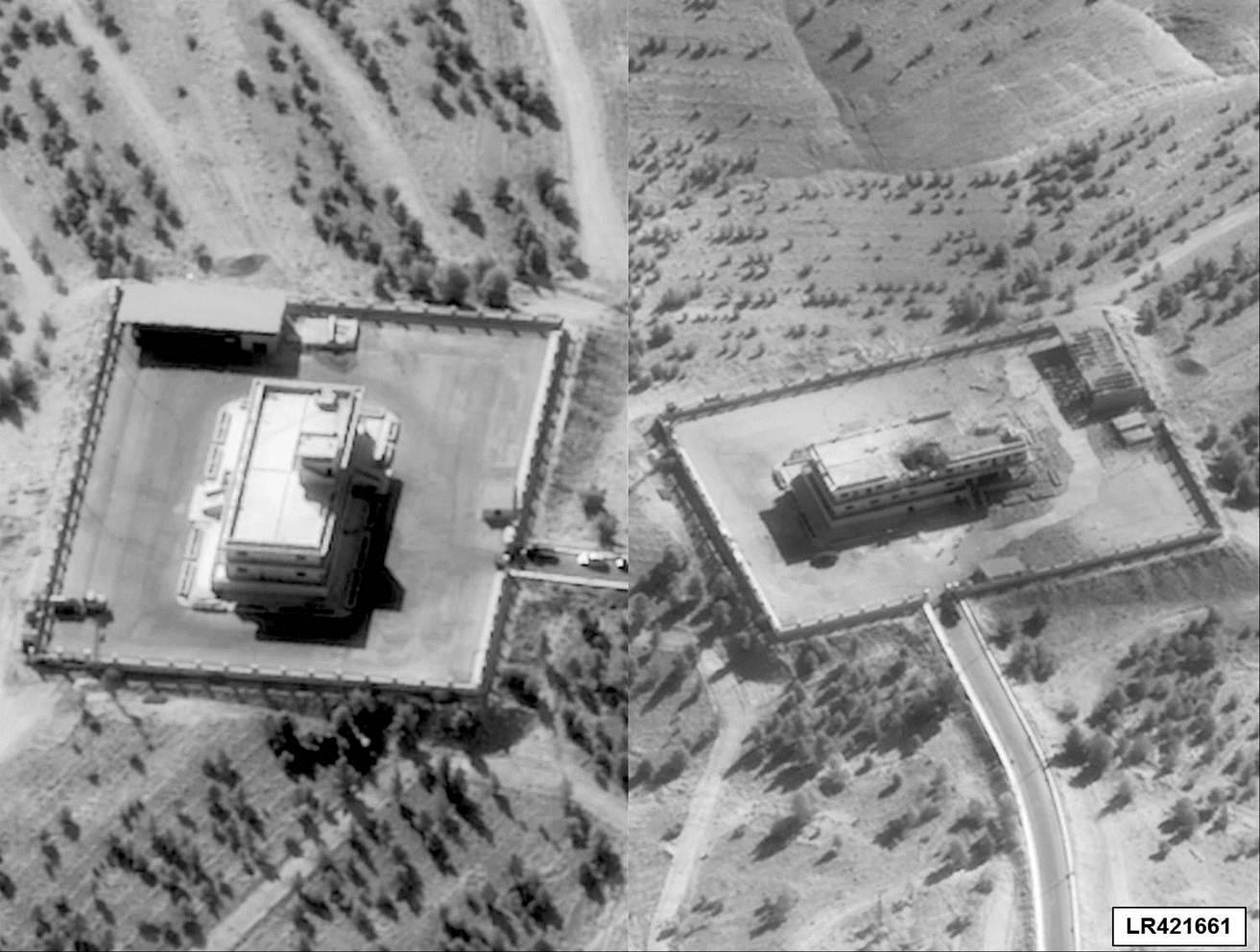 But this raises the interesting question: where did those images come from?
Not from the F-22, unless the F-22 has been covertly fitted with a targeting pod - which would ruin its stealth and supersonic cruise characteristics. The two images released are taken about the same time of day, as shown by the building shadows. Barring remarkable coincidence, they would have been taken shortly before and after the attack. If that is the case, the different angles suggest that they were acquired by the same platform, orbiting the target - most likely an unmanned air vehicle.
How come it didn't get shot down, if the air threat called for a supersonic stealth fighter?
And if the photos were from a UAV, wouldn't it have been easier to send a UAV with a laser-guided bomb on board in the first place?